Posted by Jan Kocbach, 11 Feb 2013@16:20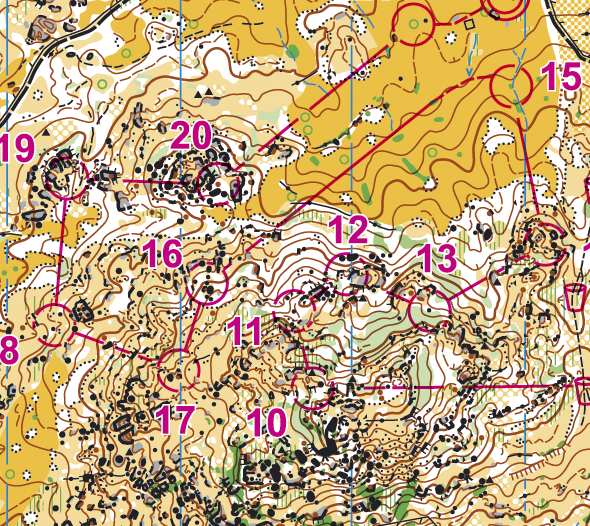 History repeats: Yet another win for both Thierry Gueorgiou (France) and Simone Niggli (Switzerland) in the technical and interesting middle distance race at Day 3 of Portugal O-Meeting 2013. Compared to the two first days, the terrain required more careful orienteering, some interesting route choices and very scenic orienteering with the many large, rounded boulders filling the hills.
This makes the race of Gueorgiou quite impressive
Gueorgiou today won with a margin of nearly two minutes down to last years overall World Cup winner Matthias Kyburz (Switzerland). The Russian Dmitry Tsvetkov did another good race and finished third, while team colleague Valentin Novikov finally came to the finish without big trouble and finished fourth. From Kyburz and down it was tight – with 7 runners in 50 seconds. This makes the race of Gueorgiou quite impressive – the third tough race in the row for the French middle distance specialist.
(The article continues below the picture)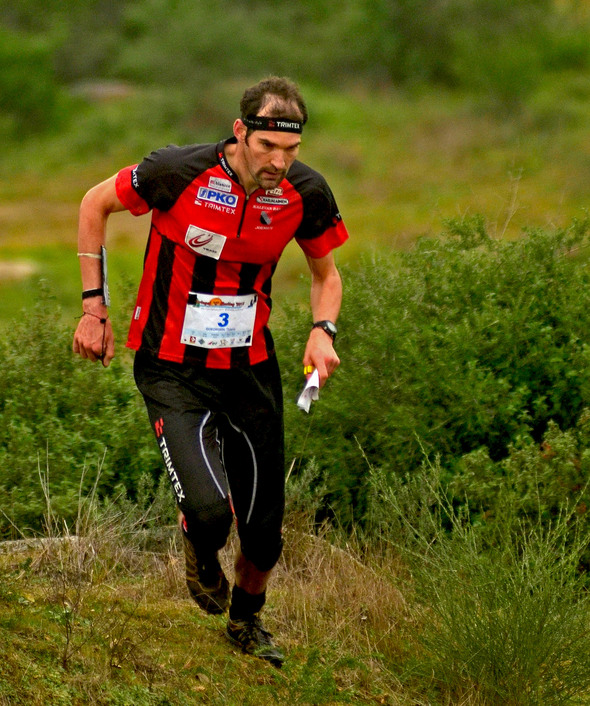 Clear win for Niggli
In the women's class, Annika Billstam (Sweden) again secured the second place – 1:30 behind Niggli – with Ida Bobach (Denmark) in third another minute behind. The time differences in the women's class were bigger than among the men – with nearly 5 minutes down to Catherine Taylor in 10th. In 4th and 5th place were Dana Safka Brozkova and Amelie Chataing – both runners who have performed well at the first two days of Portugal O-Meeting.
(The article continues below the picture)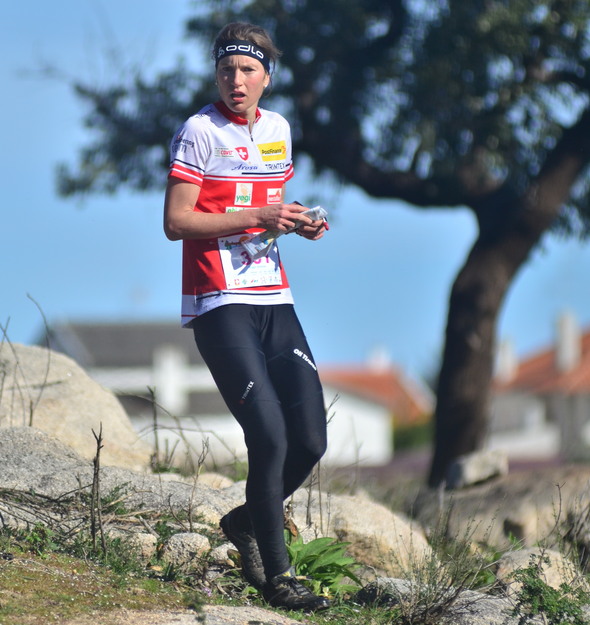 Spectacular evening sprint and chasing start coming up
With three wins each, Simone Niggli and Thierry Gueorgiou are clear leaders and big favourites for victory in the overall Portugal O-Meeting 2013. Portugal O-Meeting finished off with a chasing start tomorrow based on the results for the first three days.
Before the chasing start, there is a spectacular evening sprint coming up this evening (before it gets dark). The race is set in the small, old village Monsanto, which features a lot of small streets. The village is nearly at the top of a big hill – the hill being full of big rocks and boulders. The courses go both in the village and in the rock labyrinth behind the village. Both Matthias Kyburz and Thierry Gueorgiou are planning to run full speed in this race which is in between the specialities of the best technical runner (Gueorgiou) and the best sprinter (Kyburz) in the orienteering world these days.
(The article continues below the picture)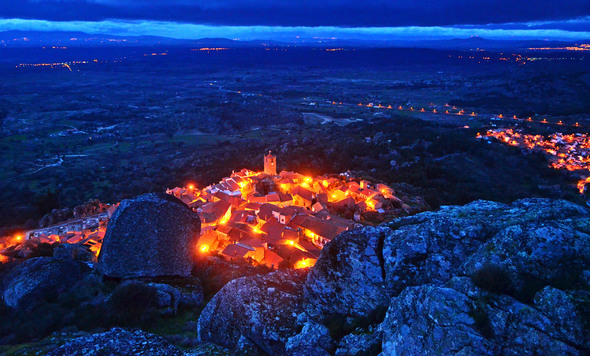 Results
| Pl | Stno | Name | YB | Club | Time | |
| --- | --- | --- | --- | --- | --- | --- |
| Pl | Stno | Name | YB | Club | Time | |
| --- | --- | --- | --- | --- | --- | --- |
Possibly related posts