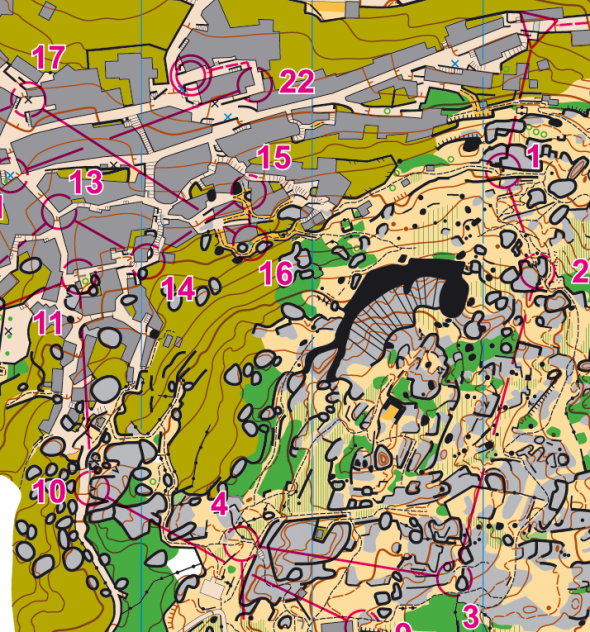 The sprint in Monsanto and the rocky surroundings at the third day of Portugal O-Meeting is one of those spectacular orienteering experiences which makes an orienteer travel for many, many hours. The mix of old city and rock labyrinth makes it an experience you will remember for a long time.
– I do not keep a lot of maps in my archives anymore, but I have to find a room for today´s POM sprint map, Thierry Gueorgiou (France) tweeted after the sprint.
Gueorgiou won the men's class in the time 18:17 for the 2.1 km long sprint – half a minute ahead of the world's best orienteering sprinter, Matthias Kyburz (Switzerland). Simone Niggli (Switzerland) – the best women orienteer of all times – won the women's sprint with a margin of more than a minute down to Julia Gross (Switzerland).
Full of big rocks and boulders
The race was set in the small, old village Monsanto, which lies nearly on top of a hill full of big rocks and boulders. It features a lot of small streets – and the courses were set both in the village and in the rock labyrinth behind the village. The image below is seen from the top of the big hill behind control 16.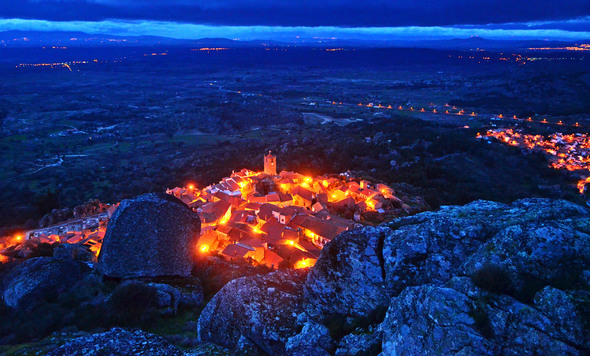 Results
| Pl | Stno | Name | YB | Club | Time | |
| --- | --- | --- | --- | --- | --- | --- |
| Pl | Stno | Name | YB | Club | Time | |
| --- | --- | --- | --- | --- | --- | --- |