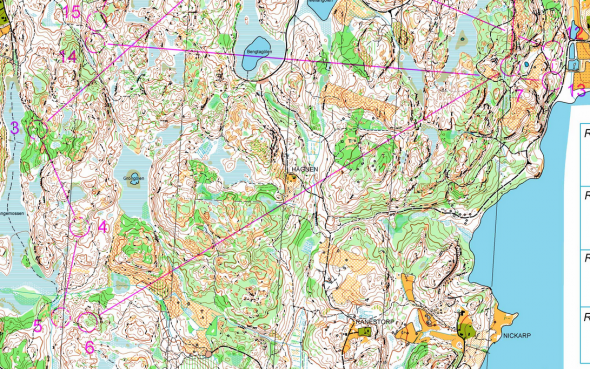 – A really hard long distance race in really hard terrain – with some interesting long legs, Jonas Mathys writes in an e-mail about today's "January Classic".
It is not old enough to be a real classic – but this Elitserien race from 2011 is still one of the nicer long distance courses the last years. In "Course of the Year 2011″ the course finished 8th.
Thanks a lot to Jonas for the tip!