Jonas Leandersson (Sweden) and Judith Wyder (Switzerland) took gold medals in today's European Championships Sprint in Portugal. The athletes met challenging courses in the hilly town Palmela just south of Lisboa.
[Note! This article is based on unofficial results]
In the men's class there was big drama before the winner was known; at first Daniel Hubmann (Switzerland) was given the fastest time, but eventually Jonas Leandersson was named the winner with Jerker Lysell (Sweden) in second and Martin Hubmann (Switzerland) in third. Daniel Hubmann finished fourth.
With the "failure" of the Swiss favourites in the men's class, the Swiss were very happy with the gold medal in the women's race with Judith Wyder on top. Wyder won ahead of Nadiya Volynska (Ukraine) with Julia Gross (also Switzerland) in third.
Complex route choices
I was feeling quite confident with my routechouices and just tried to push as hard as I could
The hilly terrain – especially the part up towards the castle – made the route choice complex, and most runners did not know if they had taken the best routechoices when coming back to the finish.
– I think almost the whole way it was tricky, but I was feeling quite confident with my routechouices and just tried to push as hard as I could, the winner in the men's class – Jonas Leandersson – said after the race, and added the obvious.  – It was a really good race. Obviously it was enough today, and I am really happy.
Bronze medalist Martin Hubmann also found the course challenging.
– Until the 8th control we did many different routechoices. Was a quite nice sprint with difficult routechoices. Every routechoice was maybe equally fast – I am looking forward to analyze the course.
Course analysis tomorrow
WorldofO.com is planning to present an analysis of the sprint courses on Monday – for the benefit of Martin Hubmann and all other readers of WorldofO.com. For now, here are a few examples from the courses with some of the alternatives drawn. What would you choose in each of these cases?
1. Women leg 4-5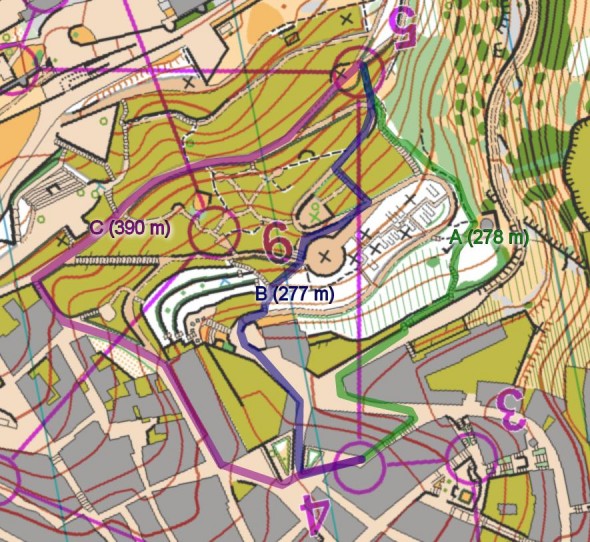 2. Women leg 5-6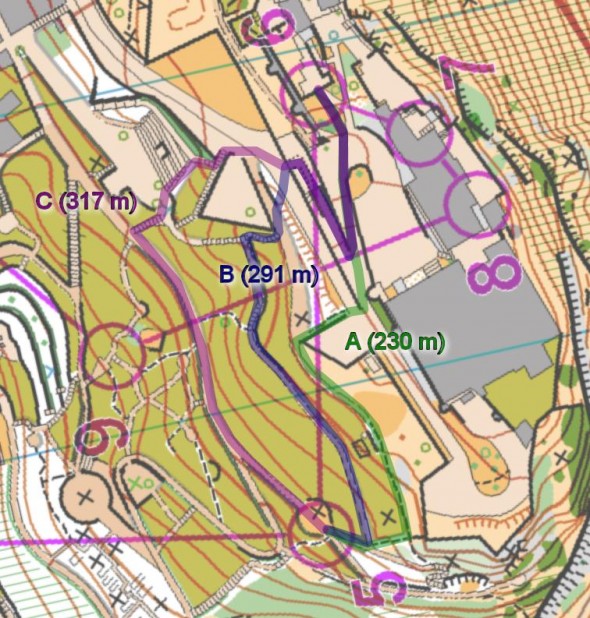 3. Men leg 13-14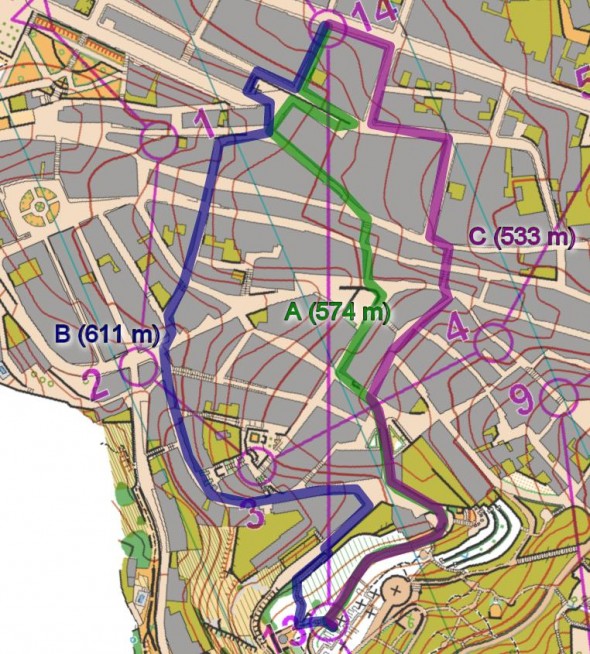 Maps
Results women
Results men