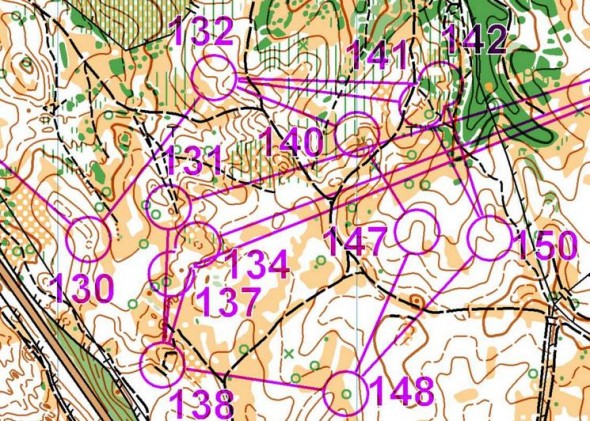 Gold for Sweden's men and Switzerland's women in very tight and exciting relays in the last race at EOC 2014 today! While Switzerland's Judith Wyder decided the race early on the last leg in the women's class, the fight for gold was intense all the way to the finish in the men's class.
Repeat of WOC
2013

2012 relay: Sweden against Czech Republic

The fight for Gold in the men's class was between 2012 WOC relay winner Czech Republic – again with Jan Prochazka on the last leg – and Sweden who finished third at WOC relay in 2012 after a fight with Czech Republic and Norway in the very end of the relay. Sweden now had a new man to fight on the last leg; Gustav Bergman. The change of last leg runner seemed to do the trick for Sweden – Gustav Bergman running offensively and deciding the race on the last controls. France with Thierry Gueorgiou finished third – not managing to close the gap up to the two top teams towards the end of the relay.
Congratulations! RT @gustav_bergman: EM-GULD!!! pic.twitter.com/aS8TSEvuRf

— WorldofO.com (@worldofo) April 16, 2014
Happy men. Stříbro pro kluky! pic.twitter.com/fxvijz8i6F

— Eva Jurenikova (@evajurenikova) April 16, 2014
Tight fight for Silver
In the women's class Switzerland had a big lead when passing the spectator control – but the fight for the other medals was a close one. Sweden's second team with Alva Olsson had a small lead on Russia (Natalia Vinogradova) and Maja Alm (Denmark). Russia was chasing Sweden 2  – and it looked like the Russian got a little bit closer, but in the end Olsson managed to keep the gap large enough. Vinogradova also managed to get the small seconds she needed for Bronze in the end – giving Denmark the "bitter" 4th place.
Big Congrats to @judithwyder! You have truly stepped into Simones shoes. Magnificient! #EOC2014

— Janne Salmi (@jj_salmi) April 16, 2014
Living the dream. #eoc2014 #silvermedalists #relay #vadfanhände #overkligt #orienteering http://t.co/IIqWUDFGfC

— Lilian Forsgren (@lilianforsgren) April 16, 2014
Maps and GPS-tracking
Results
Only the first placed team from each nation counts in EOC 2014 final results.
Note! These are unofficial results!
| Pl | Stno | Team | Name | Time | Total | Diff. | |
| --- | --- | --- | --- | --- | --- | --- | --- |
| Pl | Stno | Team | Name | Time | Total | Diff. | |
| --- | --- | --- | --- | --- | --- | --- | --- |