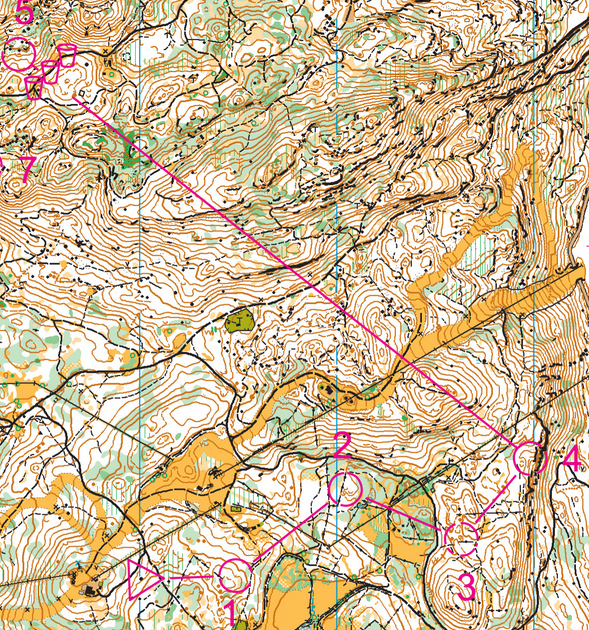 Thierry Gueorgiou (France) and Svetlana Mironova (Russia) won the WOC long distance in Lavarone, Italy today. Mironova was an outsider after her medal at the European Championships long distance, and did a technically close to perfect race on a day where the main favourites Tove Alexandersson (Sweden) and Judith Wyder (Switzerland) did not manage to get all the way to the top – but still took silver and bronze, respectively.
In the men's class Gueorgiou was the main favourite – with Daniel Hubmann (Switzerland) and Olav Lundanes (Norway) very close: The three big long distance orienteers of the last 7 years – sharing the six gold medals from 2008 to 2013 equally among them. This year Gueorgiou took the long distane throne alone after beating Hubmann with around 90 seconds and Lundanes with around 2:30. Read the full story about the men's race here.
Maps and courses
Maps and courses are available here:
The full analysis of the race will be published tomorrow morning – it will be an interesting evening analyzing the course!
Results women
1 Svetlana Mironova Russia 1:19:44
2 Tove Alexandersson Sweden 1:20:15 +0:31
3 Judith Wyder Switzerland 1:20:34 +0:50
4 Mari Fasting Norway 1:22:06 +2:22
5 Goril Ronning Sund Norway 1:22:38 +2:54
6 Annika Billstam Sweden 1:22:40 +2:56
7 Tone Wigemyr Norway 1:22:41 +2:57
8 Sarina Jenzer Switzerland 1:22:43 +2:59
9 Sofia Haajanen Finland 1:24:29 +4:45
10 Ida Bobach Denmark 1:25:05 +5:21
11 Saila Kinni Finland 1:25:19 +5:35
12 Ines Brodmann Switzerland 1:25:55 +6:11
13 Hanny Allston Australia 1:25:56 +6:12
14 Amelie Chataing France 1:26:06 +6:22
15 Ursula Kadan Austria 1:26:32 +6:48
Results men
1 Thierry Gueorgiou France 1:34:45
2 Daniel Hubmann Switzerland 1:36:12 +1:27
3 Olav Lundanes Norway 1:37:09 +2:24
4 Fabian Hertner Switzerland 1:38:39 +3:54
5 Matthias Kyburz Switzerland 1:40:12 +5:27
6 Fredrik Johansson Sweden 1:40:16 +5:31
7 Baptiste Rollier Switzerland 1:41:19 +6:34
8 Gernot Kerschbaumer Austria 1:41:40 +6:55
9 Kiril Nikolov Bulgaria 1:41:59 +7:14
10 Filip Dahlgren Sweden 1:42:15 +7:30
11 Magne Daehli Norway 1:42:27 +7:42
12 Ionut Alin Zinca Romania 1:42:55 +8:10
13 Francois Gonon France 1:43:47 +9:02
14 Frederic Tranchand France 1:44:20 +9:35
15 Dmitriy Tsvetkov Russia 1:44:51 +10:06