– It is difficult to put it into words, but orienteering in the terrain was sheer joy! I mean, already the map itself looks awesome, Lauri Sild tells about his favourite terrain in 2014. – The terrain (and the course) was a real challenge, it is easy to lose track of yourself in the details because it is fairly fast and at the same time, the range of visibility can be quite low, Sild continues.
Read on to see which terrain and course Sild is talking about – and to read the complete interview with Lauri Sild about his favourite courses and terrains this year. Lauri Sild fought his way into the top international orienteering elite with his fabulous 6th place at the WOC middle distance in Italy earlier this year – now the sky is the limit for the Estonian!
Today's sponsor is Bergen Sprint Camp 2015 – offering  prizes worth 375 Euro. Submit your suggestion to "Course of the Year 2014″ in the intro article – and get the possibility to win today's sponsor prize or one of the other sponsor prizes.
Q: What was the best course you run in 2014 – and why?
This year my choice for the best course would have to be the World Championships middle distance in Campomulo, Italy (see map in omaps here). One of the reasons is the terrain itself. I think "the best course of the year" title should be connected to one of the best terrains of the year, which in my mind is the one in Campomulo.
The course was difficult in many technical and physical aspects, but at the same time not unnecessarily "over the top". The diversity of the course is what makes it great: there were route choices, speed and direction changes, fine map reading / generalizing, slopes, uphill/downhill, good/bad visibility and -runnability. Even more, from a participant's point of view, the terrain was somewhat unexpected. Meaning that the training maps or even the model event did not reveal the true nature of the competition terrain, or at least part of it. This put even the best orienteers in the world to the test by making them adapt to new situations quickly on-the-go.
Q: What was the most interesting orienteering terrain you run in in 2014 – and why?
There are so many interesting ones, I guess it all depends on what kind of terrains someone is used to orienteer in. For me, the World Cup terrain Coto de las Maravillas near Cehegin, Spain was a totally new and exciting experience. I skipped the long distance (for the sake of European Championships less than a week away) and competed only on the middle distance.
It's difficult to put it into words, but orienteering in the terrain was sheer joy! I mean, already the map itself looks awesome! The terrain (and the course – see here) was a real challenge, it's easy to lose track of yourself in the details because it's fairly fast and at the same time, the range of visibility can be quite low. I must admit that I didn't really master the terrain this time and would definitely like another go on the terrain some day again! I also imagine that both these courses could be very strong contenders for the "course of the year" title!
Q: Usually the courses in interesting terrains are the ones you remember – so a challenge for you: Can you remember a very good course you ran in "boring" terrain this year?
Seems like there haven't been so many boring terrains this year… which is a good thing! But there were definitely some races that were maybe not exactly boring terrains, but which surprised positively either by the complexity of the course or how enjoyable it actually was compared to what was expected.
First, the Tallinn O-Week middle distance (see GPS-tracking here and map with Sild's route here) was much more difficult than I expected it to be, it required constant full focus and precise orienteering for success. Another one would be the CISM World Military World Championships middle distance race in Austria, which I enjoyed very much, even if I was not in shape for this very fast terrain.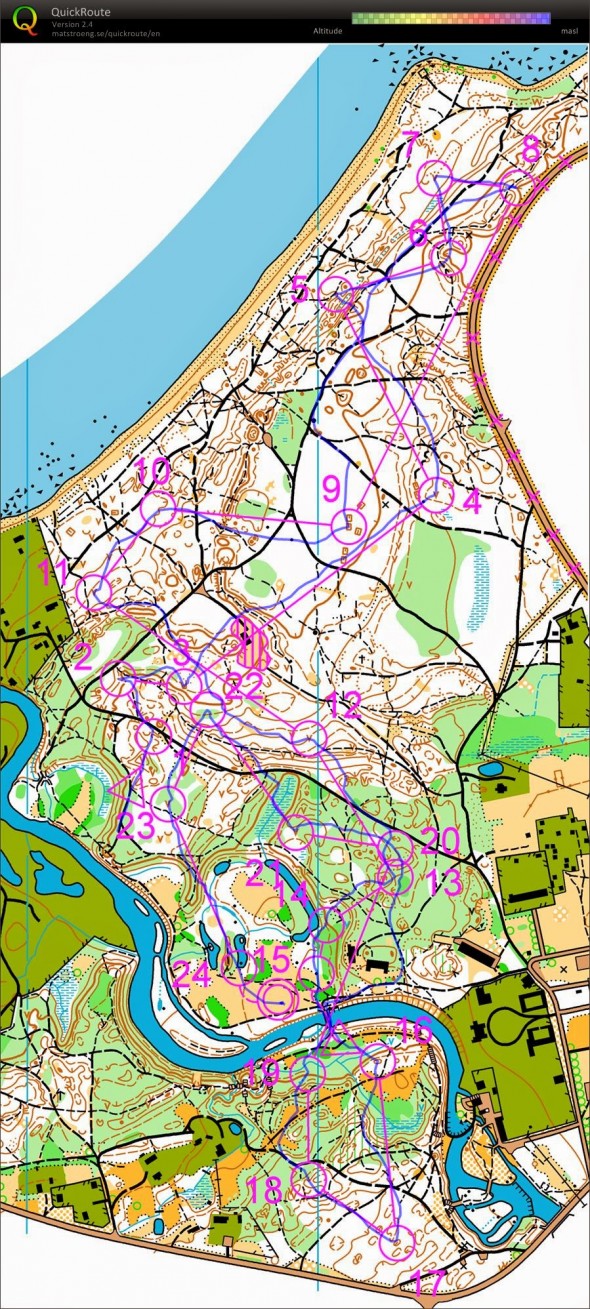 CISM middle distance map with Gernot Kerschbaumer's route (silver medalist):
Q: What is the worst course you run in 2014?
I'm glad to say that this was actually not that easy to find, since most of the courses have been at least OK, or better. But if I'd have to point out just one, it would probably be the Estonian Championships middle distance (see map with course here). I mean, I've ran a lot worse courses before, but I think that this time it was not a worthy course for championships.
It was held on the same terrain as JWOC 2003 long distance and, if I remember correctly, hasn't been used for local major competitions since. The terrain is great and offers many opportunities for a challenging course, but I think this course did not use the potential of it. First of all, the course was technically too easy. Secondly, it didn't really offer any real routechoices (maybe 19-20 was the only one). And lastly, the course didn't have much diversity – the lengths of the legs were approximately the same throughout the course and there wasn't much change in direction, running speed or orienteering technique. What is funniest though, is that I managed to make basically the season's biggest mistake on this course! Naturally, there is a long story behind the mistake, but seems like there doesn't seem to be any rational excuse for this one!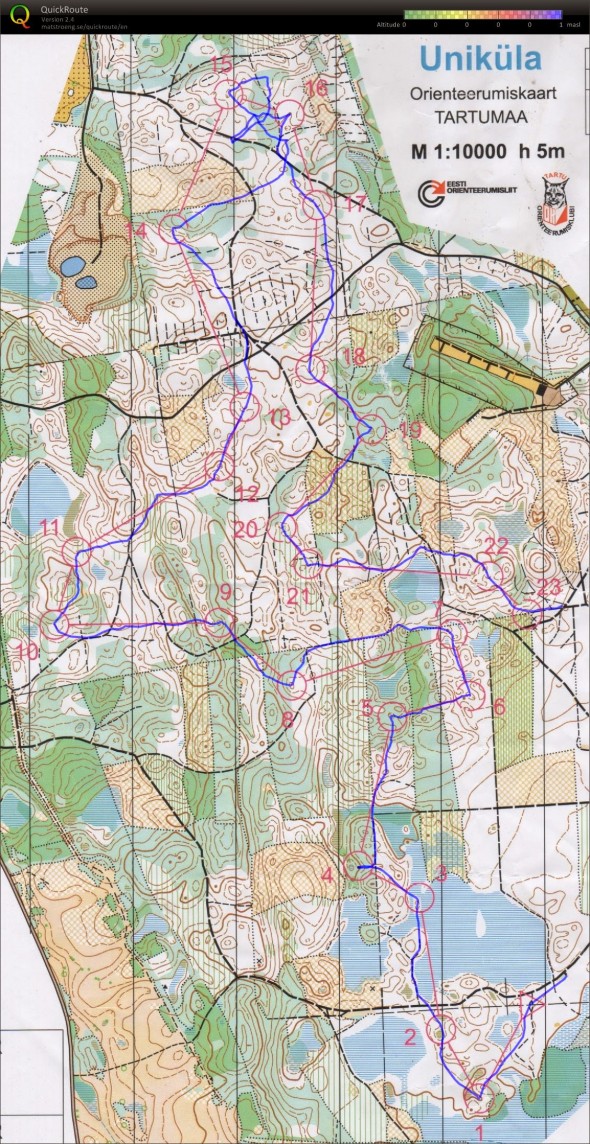 Q: Did you set any courses in 2014? If so, is it possible to share the best (in your opinion) with World of O's readers?
Yes I did, I've set numerous training courses and also some competitions this year. The competitions were the Tallinn O-Week sprint WRE and the 2-day Suunto Games in Estonia (1. day also WRE). A course setter's job is not easy and it's difficult to evaluate your own courses. It's even harder to pick out just one course since all the competitions were different disciplines – sprint, long and middle. I'll let the readers themselves decide which one is the best!
On both competitions, the starting field was international and strong, especially on the men's side. It seemed that the competitors were more or less satisfied and liked the courses, which was a relief to hear after all the effort (and time!) put into making the courses.
Q: In how many countries did you run orienteering in 2014 (difficult question, I know – maybe you can even tell how many countries you have orienteered in in total)?
This is actually the easiest question! This year I had the pleasure of exploring ten countries: Austria, Estonia, Finland, Italy, Latvia, Lithuania, Portugal, Scotland (UK), Spain and Sweden.
Two new ones this year, I hadn't orienteered in Portugal and Scotland before and both are great O-destinations! In total I have orienteered in 25 different countries – there is still enough left to visit, especially outside Europe! So far I've reached only China…
Q: You have had some great results this year – how do you plan to improve even further next year?
On one hand, I have to stay true to the same methods that work in my training, but on the other hand, I have to try new things and see where it takes me.
I don't feel that I've done absolutely everything to be the best in the world. Far from it – I've always tried to take things one step at a time and leave reserve for progress in the future. I have gathered ideas for the next season that may be worth looking into, but that's not open for discussion ;) Basically, I'll try to stay true to working stuff, while being innovative!
Last season I had the first taste of how a professional orienteer's life could be like, which I think helped me reach a new level. I definitely liked it and will try my best (and wisest) to be professional from now on. Honestly, how often does an opportunity like this present itself to an orienteer?
Q: What is the race you look most forward to in 2015?
No doubt, the World Championships week is what I'm looking forward to! I like the next year's WOC program layout, so right now I'm equally waiting for the middle and the long distance races.
Q: Thanks a lot for your answers, Lauri – and good luck with the preparations for the 2015 season!
Rules for "Course of the Year 2014″
The following rules are given for "The course of the Year 2014″ (see the intro-article for all details).
The course must have been run in competition or training in 2014.
Suggestions are submitted as a comment to this post – including link to the map with course in a quality which is good enough for the readers to understand the course and the challenges involved. Please add information about location/date if that is not clear from the link provided. Also include which sponsor prize you are interested in if you win.
You must give a reason for why you think this course deserves to be named "The course of the Year 2014″ (or why it is the best course you run/set this year). All reasons are valid. Examples can for example be "varied orienteering challenges", "extremely technical orienteering", "high fun-factor", "fantastic map", "spectacular orienteering", "fantastic nature" – a combination of these – or a totally different reason. To get all the way to the top you should probably have a combination of reasons…
The course may be any discipline – e.g. a long distance, a middle distance, a sprint distance. It may also be a technical training course – like e.g. a corridor orienteering exercise.
There will be a voting process among the readers of "World of O" in order to name "The course of the year 2014″. This is your second chance to win sponsor prizes!
Prizes from our Sponsors
Prizes from our Sponsors always makes it more fun! There will be a prize for the first one suggesting the course which ends up becoming "The course of the Year 2014″, and prizes drawn among the ones suggesting and voting. All prizes are transferable to other persons (you don't have to travel yourself).
Event sponsor: Andalucia O-Meeting 2015. 27th-28th February & 1st March 2015
Prize offered: AOM Competition Package for 4 persons – including entry to 4 events in 3 days, 4 nights accommodation in apartment and a 4-map training package before or after the event. Value about 600 Euro. Transferable to other persons.
Sweet terrains and maps, nearby accommodations and high level competitions (2 WREs) in a very mild climate! More info at aom2015.com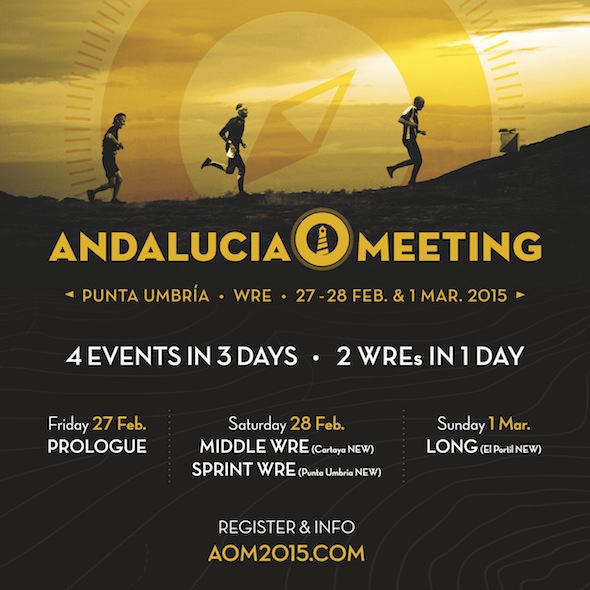 ---
Event sponsor: Liburnija Orienteering Meeting 2015. 14th-15th March 2015
Prize offered: Big club package with entry for Liburnija Orienteering Meeting 2015 for 10 persons! Value about 200 Euro. Transferable to other person(s).
The second edition of Liburnija Orienteering Meeting will be organized on the snow-free terrains of the island of Krk from 14th-15th of March 2015. Our vision is that this event becomes one of highlights of winter orienteering events in Europe for elite runners so therefore expect demanding courses and extreme terrain. Read more here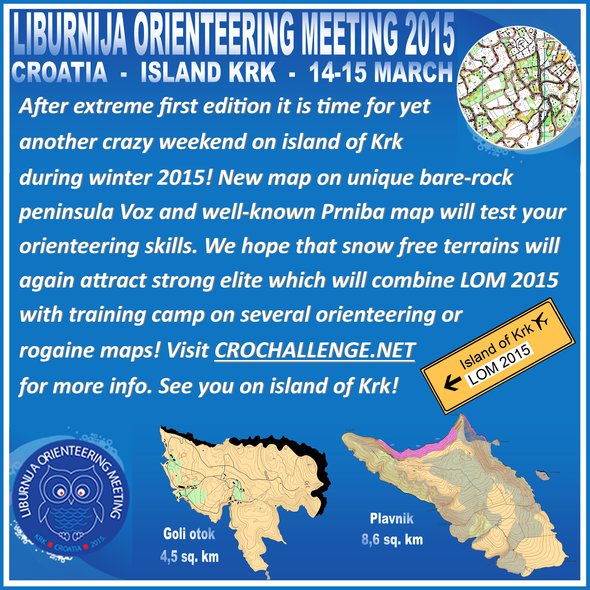 ---
Event sponsor: Bergen Sprint Camp – January 30th – February 1st 2015
Prize offered: 2 packages – each consisting of 2 complete Bergen Sprint Camp packages: Entry for all 4 races + training Friday morning + Saturday evening program consisting of presentations and dinner. Value about 375 Euro. Transferable to other persons.
For the 6th time in a row, BSC is held in the city center of Bergen, Norway. We provide all participants with challenging courses, good maps and interesting analysis of the sessions – hoping to improve the sprint orienteering technique for everyone. See more at Sprint-Camp.blogspot.no – including all courses and analysis from previous editions of BSC.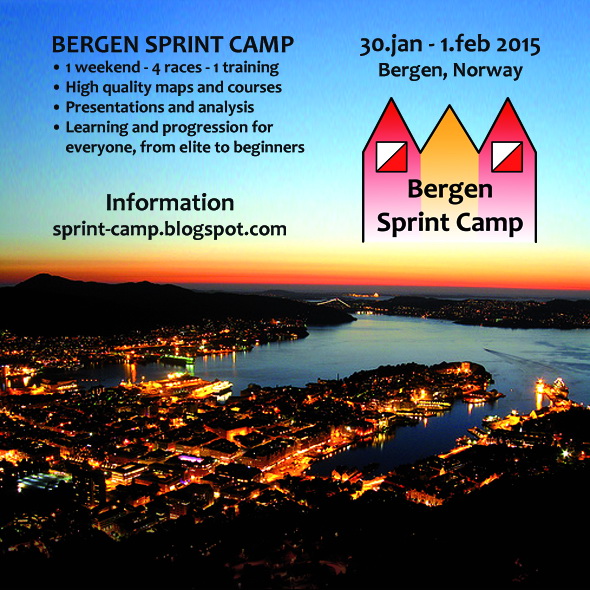 ---
Event sponsor: Orievents / NAOM 2015. 31st January – 1st February 2015
Prize offered: Competition + training package for 2 persons, consisting of: Entry for NAOM 2015 (January 31st – Middle + WRE Sprint (Marvão), February 1st – Middle distance) + training camp (6 trainings) + 3 days of accommodation in half board. Value about 270 Euro. Transferable to other persons.
Orievents Training Camps "Alto Alentejo" are an excellent training opportunity for Orienteering of good quality during the winter. Start the new season in training camps in Alto Alentejo, Portugal! More at www.naom.pt and about the training camp at Orievents.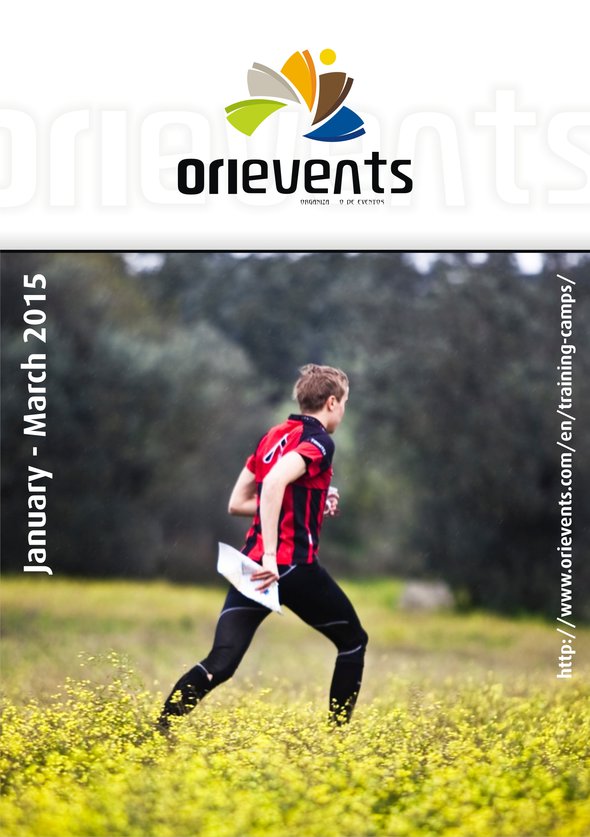 ---
Event sponsor: Portugal O-Meeting 2015. 13th – 17th February 2015
Prize offered: 2 packages – each one for 2 persons – consisting of: Entry fees for the 4 stages of POM 2015, model events, night sprint and sprint relay. Value about 200 Euro. Transferable to other persons.
Portugal O' Meeting is already a well-known established international event, normally reaching the highest average points in World Ranking Events, excluding the World Championships and World Cup events. More at pom.pt.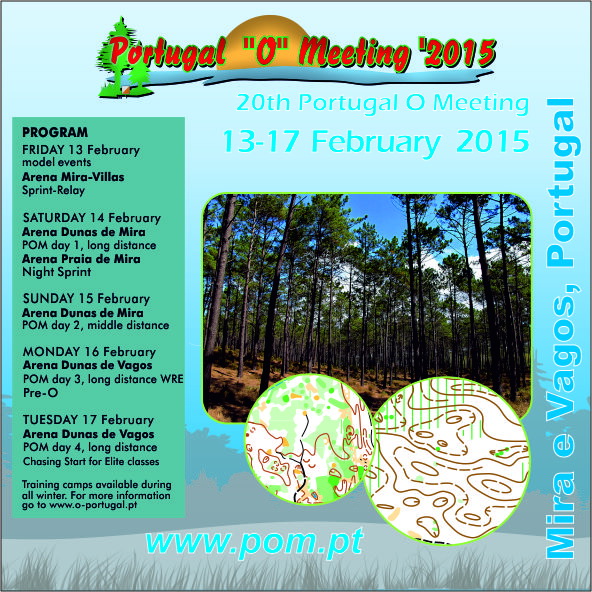 ---
Event sponsor: Lipica Open 2015. 7th – 11th March 2015
Prize offered: 3 packages – each for 2 people – consisting of: Entry to complete 5 day Lipica Open competition + Slovenia training package consisting of up to 3 trainings. Value about 300 euro. Transferable to other persons.
In 2015 Lipica open will again be organized as a 5 day event. Again we will add some new terrain and combine diverse areas. Training conditions in this part of Europe are now better than ever – both on forest maps and on sprint maps of nice little towns on the Adriatic coast! More at www.lipicaopen.com – for trainings see www.orienteering.si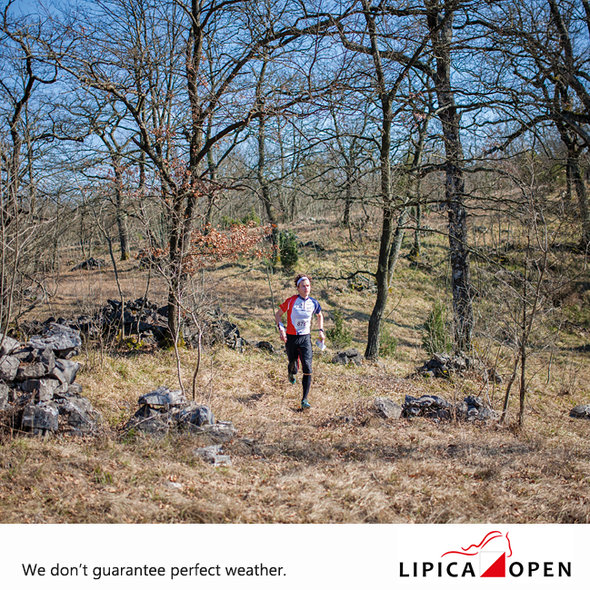 ---
Event sponsor: Kopaonik Open 2015
Prize offered: 2 competition packages, each consisting of 2 entries to Kopaonik open 2015 (5 competition stages + 1 training)
and the Cup of Raska 2015 entry fee (1 competition stage).  Value about 200 Euro. Transferable to other persons.
We are offering to you 6 days of orienteering challenges for you, combination of two classical long, two middle and one sprint distance challenges plus one night orienteering challenge with separate ranking, 1 training plus 6 competition stages in total. For more info see  www.kopaonikopen.org