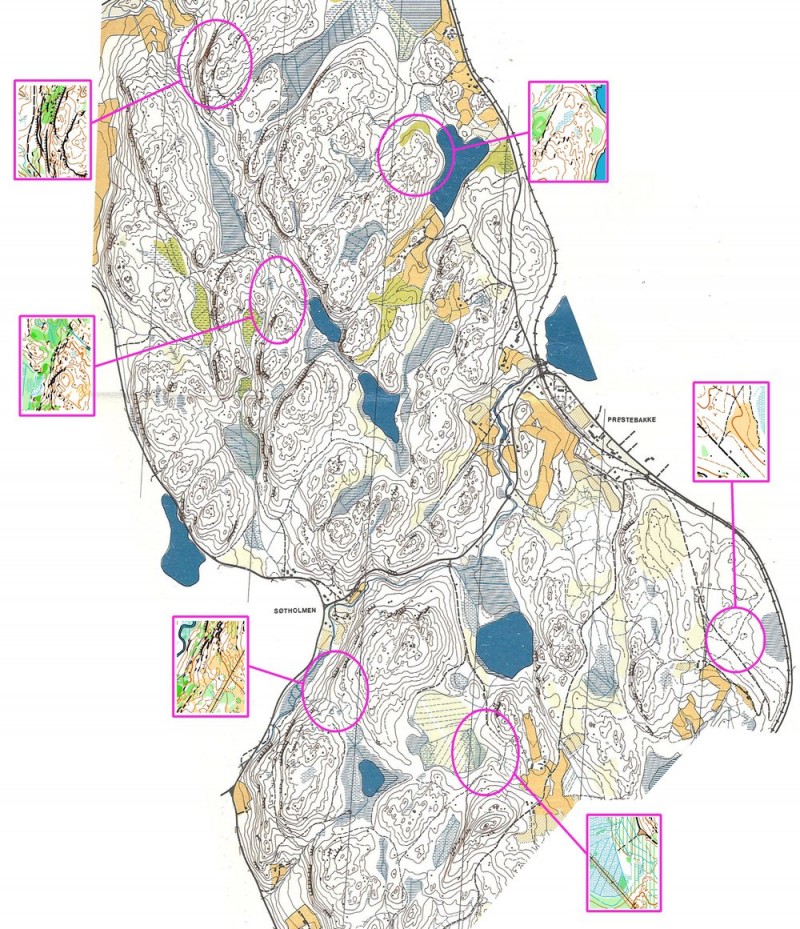 [Note! Arena production on webTV Saturday/Sunday] Orienteering World Cup Round 2 heads off with a Long distance race south of Halden (old map above) on Wednesday followed by a Mixed Sprint Relay at Fredriksten fortress in Halden on Friday and Sprint and Middle distance in Lysekil/Munkedal, Sweden in the weekend. Tove Alexandersson (Sweden) and Daniel Hubmann (Switzerland) are World Cup leaders ahead of these races – see the full standing further down.
Live info:
Most top runners on the start
The second round in the 2015 orienteering World Cup is organized in Norway and Sweden the coming week – nearly five months after the first World Cup round in Tasmania in January. This World Cup round is also pre-WOC as next years World Orienteering championships is organized in the same area at the Swedish side of the border.
Most top runners will be on the start in this World Cup round – contrary to the first World Cup round in Tasmania. This will also be the last time all the big stars meet ahead of the World Championships in Scotland in August.
Program (course lengths further down)
Links and live services
There will be live GPS-tracking and live results from all events. Web-TV broadcast is planned for Saturday and Sunday.
Alexandersson and Hubmann/Kyburz in the overall
After the first World Cup round Tove Alexandersson (Sweden) is in a clear lead in the women's class after three straight victories earning 300 points. This gives a 115 point lead ahead of Swiss Sara Lüscher with Judith Wyder (also Switzerland) in third. In the men's class the Swiss dominated the first World Cup round – Daniel Hubmann and Matthias Kyburz sharing the victories between them. Hubmann with one victory and two second places and Kyburz with two victories and one third place share the World Cup lead 85 points ahead of Olav Lundanes (Norway).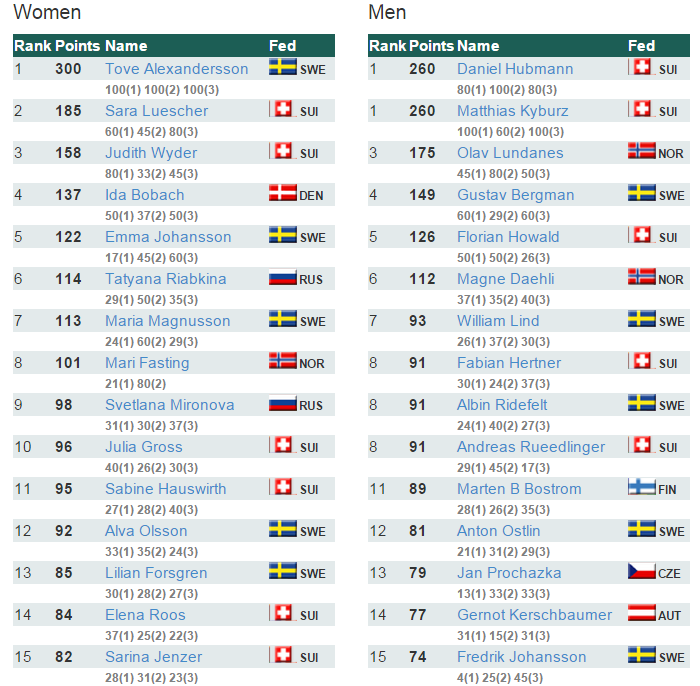 Course lengths