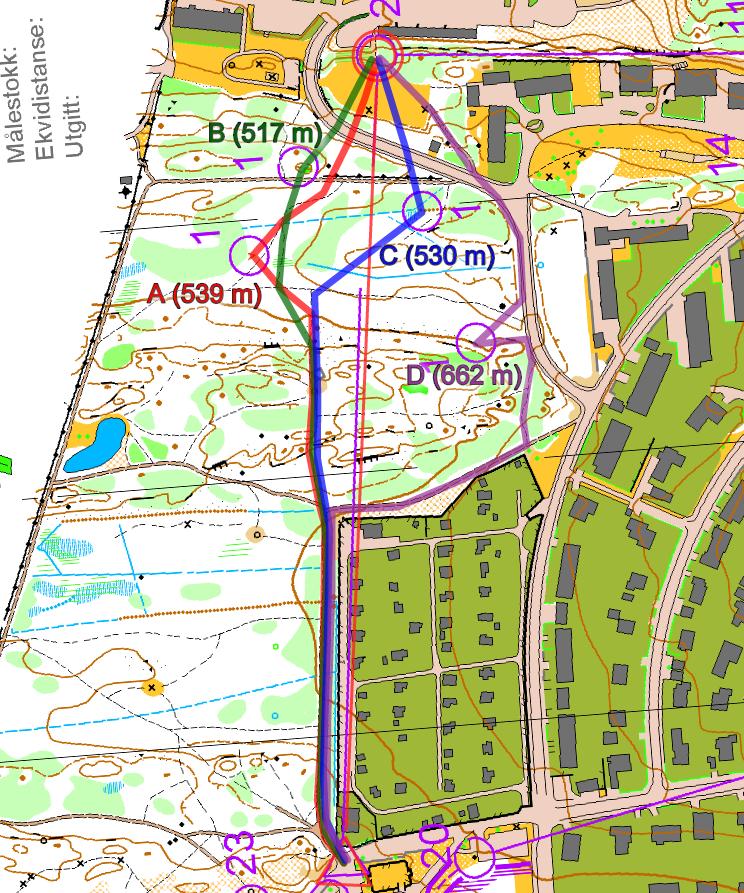 Is it OK to fork men against women in a Mixed Sprint Relay? At the Norwegian Championships sprint this weekend the answer was obviously yes. The first leg for both men and women with the four forking controls are shown above.
To make it extra tricky from a fairness point of view the forking controls are in the forest where it is difficult to make exact measurements on the length of the different variant.
Any opinions on this one?
[Update: Note that the routes drawn on the map above are not necessarily the best. As split times were not available at the time of writing, unfortunately no detailed analysis could be made]
2015 NM sprinstafett etp 1

» See map in omaps.worldofo.com