Thierry Gueorgiou (France), Simone Niggli (Switzerland), Olav Lundanes (Norway) and Nadiya Volynska (Ukraine) took the victories on the first two days of Portugal O-Meeting – with Lundanes and Volynska winning Saturday's middle distance and very experienced Guergiou and Niggli being fastest on Sunday's long distance.
Portugal O-Meeting has traditionally been one of the most important races in the winter-season – were the world orienteering elite has had one of the first big tests. On the start line are many big names – in addition to the weekend winners we have many other top runners on the start list, like Johan Runesson, Gustav Bergman, Albin Ridefelt and Helena Jansson (Sweden), Lucas Basset and Frederic Tranchand (France), Magne Dæhlie, Ida Marie Næss Bjørgul and Emma Johansson (Norway), Olexander Kratov (Ukraine), Hannu Airila (Finland), Eva Jurenikova (Czech Republic) and Lizzie Ingham (New Zealand).
The "big day"  is the World Ranking event at Day 3 – the first two days are more of a warm-up. See below for maps (with GPS-tracking) and results from the two first days – and follow the third day of Portugal O-Meeting 2017, Monday February 27th – at the webpage of POM 2017.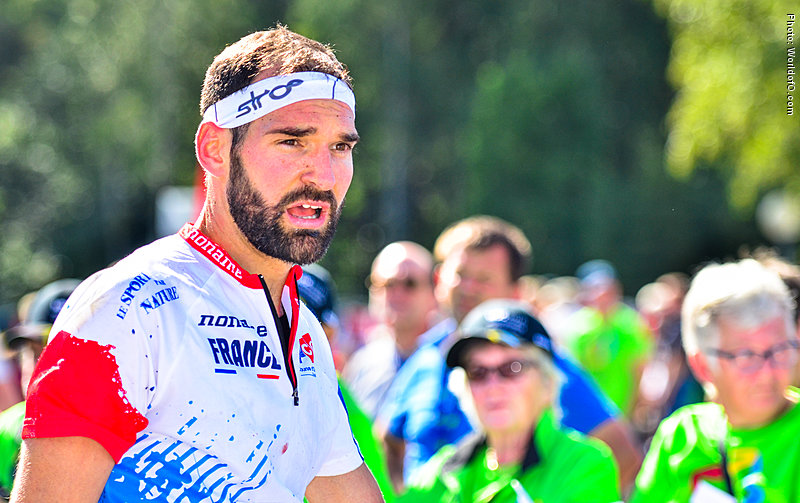 Maps & GPS-tracking
GPS-tracking by Loggator / Halden SK.
Results
Middle Men – Saturday
| | | | | | | |
| --- | --- | --- | --- | --- | --- | --- |
| 1 | 100 | Olav Lundanes | 87 | [9602] Paimion Rasti | FIN | 33:25 |
| 2 | 111 | Johan Runesson | 90 | [9106] Tampereen Pyrintö | FIN | 34:40 |
| 3 | 104 | Frederic Tranchand | 88 | [9602] Paimion Rasti | FIN | 34:41 |
| 4 | 102 | Gustav Bergman | 90 | [9265] OK Ravinen | SWE | 35:18 |
| 5 | 103 | Lucas Basset | 91 | [9336] OPOR OK Linné | SWE | 36:17 |
| 5 | 105 | Thierry Gueorgiou | 79 | [9256] Kalevan Rasti | FIN | 36:17 |
| 7 | 116 | Bartosz Pawlak | 90 | [9602] Paimion Rasti | FIN | 36:37 |
| 8 | 127 | Andreu Blanes | 91 | [2267] Colivenc | ESP | 37:07 |
| 9 | 114 | Hannu Airila | 85 | [9256] Kalevan Rasti | FIN | 37:19 |
| 10 | 123 | Ivan Sirakov | 88 | [9453] OPOR VARIANT5 | BUL | 37:23 |
| 11 | 106 | Olexander Kratov | 85 | [7152] Koovee | FIN | 37:26 |
| 12 | 109 | Gernot Kerschbaumer | 83 | [9509] Austrian Mil Team | AUT | 37:41 |
| 13 | 137 | Jesper Lysell | 89 | [9449] Rehns BK | SWE | 37:42 |
| 14 | 121 | Antonio Martínez Pérez | 91 | [9255] Turun Metsänkävijät | FIN | 38:17 |
| 15 | 113 | Timo Sild | 88 | [7152] Koovee | FIN | 38:28 |
| 16 | 107 | Jan Šedivy | 84 | [9541] Halden SK | NOR | 38:38 |
| 17 | 148 | Eduardo Gil | 94 | [2223] Tjalve | ESP | 38:52 |
| 18 | 101 | Magne Dæhli | 87 | [9541] Halden SK | NOR | 39:04 |
| 19 | 180 | Karl Walheim | 90 | [9425] Ärla IF | SWE | 39:12 |
| 20 | 112 | Milos Nykodým | 90 | [9336] OPOR OK Linné | SWE | 39:42 |
Middle Women – Saturday
| | | | | | | |
| --- | --- | --- | --- | --- | --- | --- |
| 1 | 403 | Nadiya Volynska | 84 | [9604] OK Orion | SWE | 33:43 |
| 2 | 405 | Lizzie Ingham | 88 | [9541] Halden SK | NOR | 36:13 |
| 2 | 408 | Emma Johansson | 87 | [9394] Fredrikstad SK | NOR | 36:13 |
| 4 | 406 | Simone Niggli | 78 | [9374] OK Tisaren | SWE | 36:19 |
| 5 | 401 | Helena Jansson | 85 | [9265] OK Ravinen | SWE | 36:33 |
| 6 | 410 | Ursula Kadan | 88 | [9509] Austrian Mil Team | AUT | 37:09 |
| 7 | 422 | Karoliina Sundberg | 80 | [9372] Lynx | FIN | 37:33 |
| 8 | 412 | Eva Jurenikova | 78 | [9541] Halden SK | NOR | 37:38 |
| 9 | 504 | Elin Carlsson | 96 | [9523] OK Pan-Kristianstad | SWE | 37:44 |
| 10 | 426 | Johanna Öberg | 96 | [9336] OPOR OK Linné | SWE | 37:55 |
| 11 | 466 | Tessa Strain | 87 | [9484] IL Tyrving | GBR | 37:58 |
| 12 | 414 | Hanna Wisniewska | 90 | [7928] WKS Slask Wroclaw | POL | 39:00 |
| 13 | 505 | Nelly Carlsson | 96 | [9523] OK Pan-Kristianstad | SWE | 39:08 |
| 14 | 416 | Aino Mänkärlä | 88 | [9372] Lynx | FIN | 39:17 |
| 15 | 425 | Annika Björk | 76 | [9336] OPOR OK Linné | SWE | 40:52 |
| 16 | 421 | Elin Månsson | 92 | [9290] IFK Göteborg | SWE | 40:56 |
| 17 | 415 | Anna Serrallonga Arqués | 89 | [9512] dreamteam | BEL | 41:10 |
| 18 | 409 | Inga Dambe | 77 | [9602] Paimion Rasti | FIN | 41:20 |
| 19 | 418 | Vanessa Round | 87 | [1914] Individual SUI | SUI | 41:27 |
| 20 | 413 | Teklè Emilija Gvildytè | 90 | [9250] OK Medeina | LTU | 42:04 |
Long Men – Sunday
1

Thierry Gueorgiou

Kalevan Rasti

FIN

1:36:10,00

2

Albin Ridefelt

OK Linné

SWE

1:36:19,00

3

Frederic Tranchand

Paimion Rasti

FIN

1:38:40,00

4

Olav Lundanes

Paimion Rasti

FIN

1:39:15,00

5

Andreu Blanes

Colivenc

ESP

1:40:16,00

6

Jan ŠSedivy

Halden SK

NOR

1:40:37,00

7

Gernot Kerschbaumer

Austrian Mil Team

AUT

1:41:26,00

8

Johan Runesson

Tampereen Pyrintö

FIN

1:41:56,00

9

Hannu Airila

Kalevan Rasti

FIN

1:42:05,00

10

Rassmus Andersson

OPOR OK Linné

SWE

1:42:08,00

11

Alasdair McLeod

Individual GBR

GBR

1:43:33,00

12

Gustav Bergman

OK Ravinen

SWE

1:43:54,00

13

Antti-Pekka Leskinen

Lynx

FIN

1:44:13,00

14

Bartosz Pawlak

Paimion Rasti

FIN

1:44:49,00

15

Sander Vaher

Rajamäen Rykmentti

FIN

1:45:27,00

16

Mathias Reiner

Austrian Mil Team

AUT

1:45:30,00

17

Antonio Martínez Pérez

Turun Metsänkävijät

FIN

1:46:14,00

18

Ivan Sirakov

OPOR VARIANT5

BUL

1:48:00,00

19

Timo Sild

Koovee

FIN

1:48:45,00

20

Lucas Basset

OPOR OK Linné

SWE

1:50:30,00
Long Women – Sunday
1

Simone Niggli

OK Tisaren

SWE

1:12:37,00

2

Eva Jurenikova

Halden SK

NOR

1:15:39,00

3

Ida Marie Naess Bjoergul

Paimion Rasti

FIN

1:16:37,00

4

Karoliina Sundberg

Lynx

FIN

1:19:23,00

5

Lizzie Ingham

Halden SK

NOR

1:20:01,00

6

Johanna Öberg

OPOR OK Linné

SWE

1:21:24,00

7

Ursula Kadan

Austrian Mil Team

AUT

1:23:55,00

8

Tessa Strain

IL Tyrving

GBR

1:24:29,00

9

Anna Serrallonga Arqués

dreamteam

BEL

1:26:29,00

10

Ekaterina Nikitina

Rehns BK

SWE

1:26:52,00

11

Hanna Wisniewska

WKS Slask Wroclaw

POL

1:27:02,00

11

Aislinn Prendergast

Individual AUS

AUS

1:27:02,00

13

Inga Dambe

Paimion Rasti

FIN

1:28:07,00

14

Annika Björk

OPOR OK Linné

SWE

1:28:49,00

15

Marianne Haug

OK Võru

EST

1:29:38,00

16

Arntraut Götsch

BUL Tromsø

NOR

1:29:43,00

17

Elin Carlsson

OK Pan-Kristianstad

SWE

1:30:01,00

18

Mariana Moreira

CPOC

POR

1:30:23,00

19

Teklè Emilija Gvildytè

OK Medeina

LTU

1:32:35,00

20

Filipa Rodrigues

ADFA

POR

1:32:38,00
Note that long distance results are based on unofficial online-results