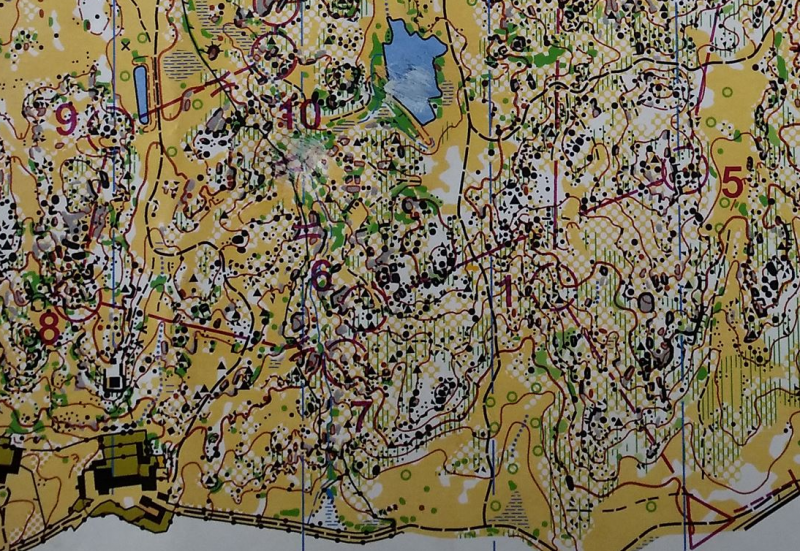 Lucas Basset (France) and Simone Niggli (Switzerland) won the World Ranking stage of this year's edition of Portugal O-Meeting – a middle distance in tricky terrain were some had trouble reading the very detailed map. 
Basset won the men's class half a minute ahead of Swedes Johan Runesson and Rassmus Andersson with French Thierry Gueorgiou in 4th. The Top10 was filled with top elite runners with Gustav Bergman, Albin Ridefelt (both Sweden), Hannu Airila (Finland), Olav Lundanes and Magne Dæhlie (both Norway) and Timo Sild (Estonia) finishing in Top 10. All these runners would be medal candidates at an international championships middle distance – 2 minutes and 9 seconds separated the Top10 at POM day 3.
Leg 15 from the GPS-tracking below shows were Runesson loses most time to Basset – more than the time behind in the finish is lost here at the 15th control.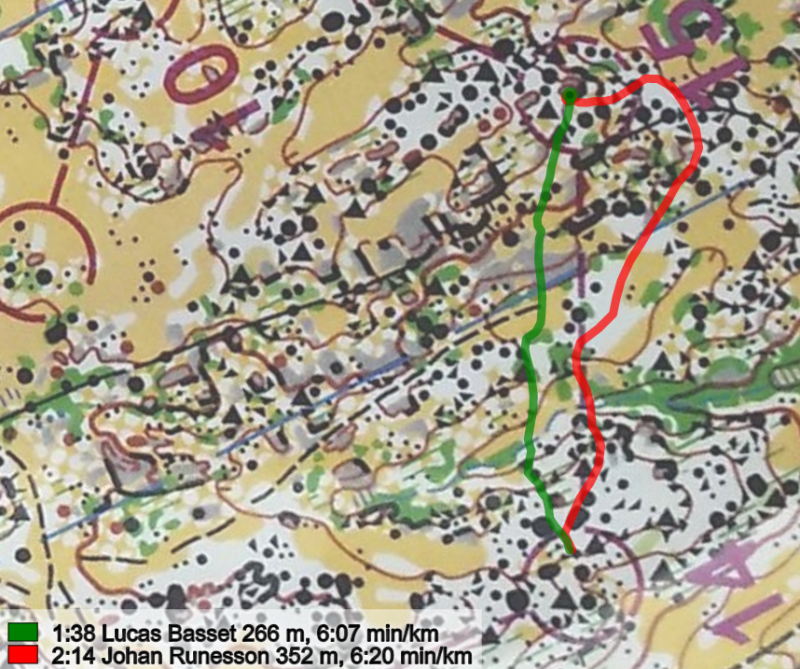 Niggli continues to impress
Three years after retiring from international orienteering, Niggli shows that she is still in excellent shape by winning the women's class half a minute in front of Hollie Orr (Great Britain) with Elin Månsson (Sweden) in third. Helena Jansson (Sweden) and Ida Næss Bjørgul (Norway) finished in the next places. This was Niggli's second win in two days.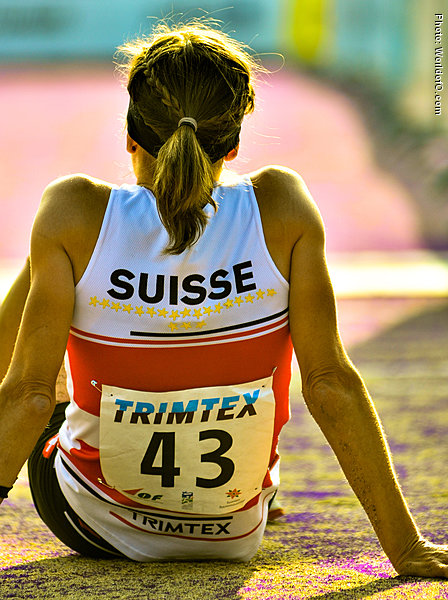 Maps and GPS-tracking
GPS-tracking by Loggator / Halden SK.
POM 2017 Day 3 WRE Middle Men Elite

» See map in omaps.worldofo.com
POM 2017 Day 3 WRE Middle Women Elite

» See map in omaps.worldofo.com
Results
Men
| | | | | | |
| --- | --- | --- | --- | --- | --- |
| 1 | 103 | Lucas Basset | 91 | [9336] OPOR OK Linné | 35:30 |
| 2 | 111 | Johan Runesson | 90 | [9106] Tampereen Pyrintö | 36:02 |
| 3 | 120 | Rassmus Andersson | 90 | [9336] OPOR OK Linné | 36:03 |
| 4 | 105 | Thierry Gueorgiou | 79 | [9256] Kalevan Rasti | 36:16 |
| 5 | 102 | Gustav Bergman | 90 | [9265] OK Ravinen | 36:17 |
| 6 | 110 | Albin Ridefelt | 91 | [9214] OK Linné | 36:23 |
| 7 | 114 | Hannu Airila | 85 | [9256] Kalevan Rasti | 36:26 |
| 8 | 100 | Olav Lundanes | 87 | [9602] Paimion Rasti | 37:06 |
| 9 | 101 | Magne Dæhli | 87 | [9541] Halden SK | 37:37 |
| 10 | 113 | Timo Sild | 88 | [7152] Koovee | 37:39 |
| 11 | 121 | Antonio Martínez Pérez | 91 | [9255] Turun Metsänkävijät | 37:55 |
| 12 | 130 | Olli Ojanaho | 97 | [6550] HS | 37:58 |
| 13 | 116 | Bartosz Pawlak | 90 | [9602] Paimion Rasti | 38:05 |
| 14 | 112 | Milos Nykodým | 90 | [9336] OPOR OK Linné | 38:07 |
| 15 | 104 | Frederic Tranchand | 88 | [9602] Paimion Rasti | 38:59 |
| 16 | 30168 | Akseli Ruohola | 98 | [9507] MS Parma | 39:13 |
| 17 | 125 | Sander Vaher | 85 | [9474] Rajamäen Rykmentti | 39:46 |
| 18 | 141 | Mikko Huhtinen | 92 | [9602] Paimion Rasti | 39:56 |
| 19 | 131 | Aleksi Anttolainen | 93 | [6874] LS-37 | 39:57 |
| 20 | 127 | Andreu Blanes | 91 | [2267] Colivenc | 39:59 |
Women
| | | | | | |
| --- | --- | --- | --- | --- | --- |
| 1 | 406 | Simone Niggli | 78 | [9374] OK Tisaren | 34:54 |
| 2 | 404 | Hollie Orr | 89 | [9541] Halden SK | 35:20 |
| 3 | 421 | Elin Månsson | 92 | [9290] IFK Göteborg | 35:51 |
| 4 | 401 | Helena Jansson | 85 | [9265] OK Ravinen | 36:36 |
| 5 | 407 | Ida Marie Naess Bjoergul | 88 | [9602] Paimion Rasti | 36:44 |
| 6 | 412 | Eva Jurenikova | 78 | [9541] Halden SK | 36:51 |
| 7 | 433 | Chloé Haberkorn | 96 | [9321] ADOC | 37:59 |
| 8 | 415 | Anna Serrallonga Arqués | 89 | [9512] dreamteam | 38:04 |
| 9 | 422 | Karoliina Sundberg | 80 | [9372] Lynx | 38:11 |
| 10 | 409 | Inga Dambe | 77 | [9602] Paimion Rasti | 38:15 |
| 11 | 413 | Teklè Emilija Gvildytè | 90 | [9250] OK Medeina | 38:52 |
| 12 | 405 | Lizzie Ingham | 88 | [9541] Halden SK | 39:21 |
| 13 | 467 | Heini Saarimäki | 87 | [9434] SM Angelniemen Ankku | 39:36 |
| 14 | 411 | Jo Shepherd | 92 | [9541] Halden SK | 40:07 |
| 15 | 432 | Ulrika Uotila | 86 | [7152] Koovee | 40:53 |
| 16 | 466 | Tessa Strain | 87 | [9484] IL Tyrving | 41:08 |
| 17 | 438 | Violeta Feliciano | 92 | [2267] Colivenc | 41:17 |
| 18 | 428 | Bettina Aebi | 90 | [9336] OPOR OK Linné | 41:21 |
| 19 | 418 | Vanessa Round | 87 | [1914] Individual SUI | 41:41 |
| 20 | 435 | Irita Pukite | 74 | [1666] Individual LAT | 42:00 |