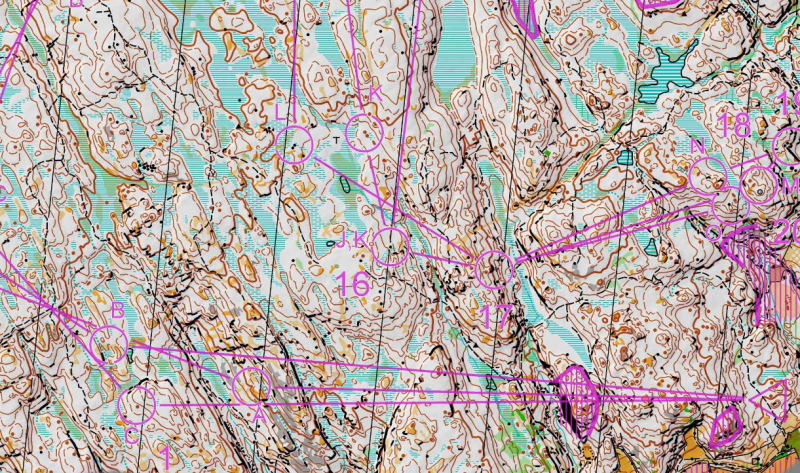 Stora Tuna won an extremely tight battle for victory in the women's relay after a phantom race by Tove Alexandersson while IFK Göteborg took a clear 10 minute victory in the men's relay after deciding it all on the unforked 8th leg. 
In the women's race  Tampereen Pyrintö had a lead of nearly 2 minutes ahead of IFK Göteborg. All the way down in 12th place Stora Tuna was 7:06 behind – but with Tove Alexandersson on the last leg the commentators did have an extra eye on the black and yellow team of Alexandersson. Alexandersson did an immense race, chasing along with Göteborg-Majorna's Judith Wyder – giving Stora Tuna the victory.
In the men's race IFK Göteborg's Max Peter Bejmer decided the race on the 8th by taking IFK Göteborg from a small one minute lead to an immense lead of 9:38. Koovee's Jonas Hubacek started in second place on the 8th leg, but decided to wait two minutes for Lillomarka's David Gottfridsson at the start triangle, and suddenly Göteborg's lead was three minutes. Then Lillomarka and Koovee did a big mistake already to the first control, and Bejmer could increase his lead minute by minute. IFK Göteborg could keep the big lead all the way to the finish, celebrating their second victory in three years.
Maps & GPS-tracking
Enjoy a replay of the GPS-tracking from the men's and women's relay using the links below.
Men
Women
Results women
Results men