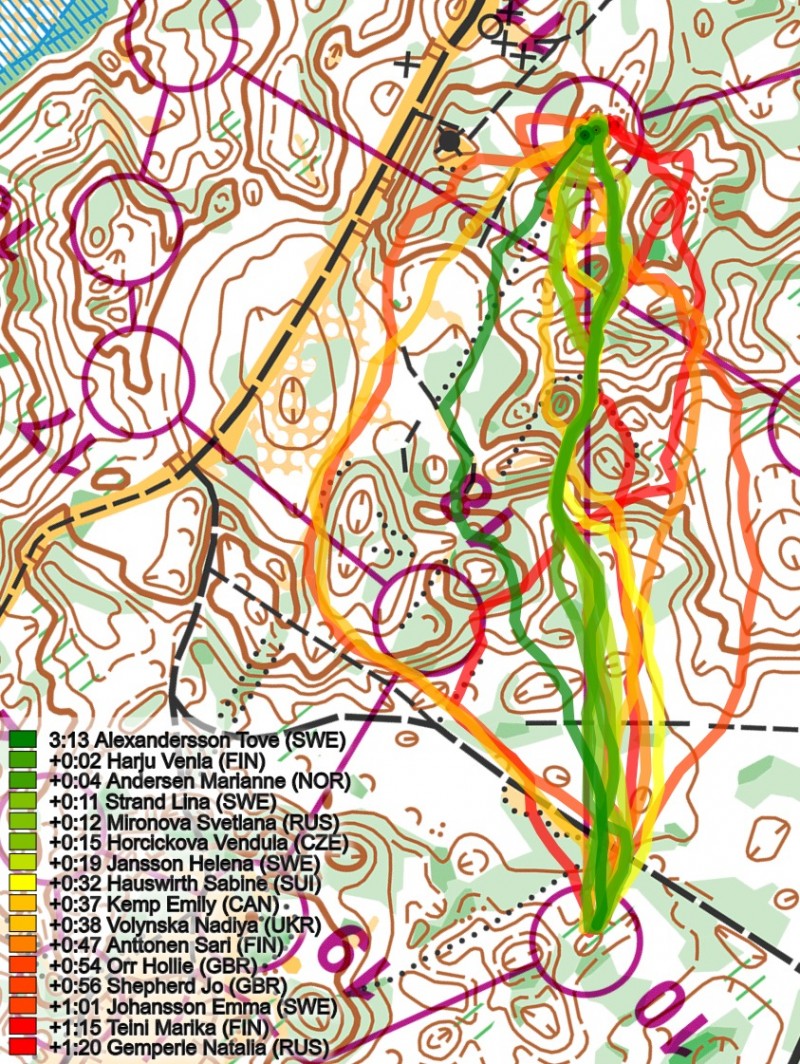 Tove Alexandersson crushed everybody at the Women's World Orienteering Championships Middle distance 2017 in Estonia – winning with a margin of 2 minutes to Marianne Andersen's Silver and 4(!) minutes to Venla Harju's Bronze. The tricky course was very challenging for the women, and we saw more mistakes than usual with many of the pre-race favourites and outsider losing the chance for a medal due to mistakes. 
Alexandersson was better than the competition both technically and physically – that's why we see these big time differences. Actually the only one who could really challenge Alexandersson technically was Emily Kemp in 5th place – she was however not close to Alexandersson's speed.
With 4 minutes from Alexandersson to the Bronze medal – and so many mistakes among the athletes – a large number of athletes could go to bed Friday evening and say "If I just hadn't missed this and that control, I would have taken a medal today".
Race development at a glance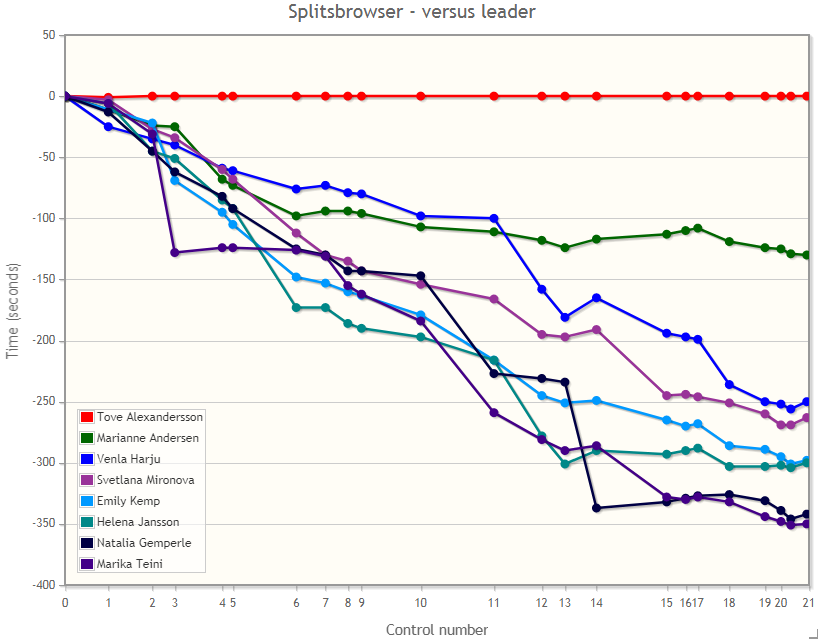 The above splits graph shows the race development between the top runners at a glance. From the illustration it is clear that Alexandersson is in her own league, seldom losing time at all. Notable is Natalia Gemperle's attempt at an end sprint from control 14 where she has higher speed than Alexandersson for three legs in a row, but Gemperle ran with too high risk and lost time on many controls.
Alexandersson is in her own league, seldom losing time at all.
Comparing Marianne Andersen's Silver race with Tove Alexandersson's race leg by leg, we see that Andersen was 1:38 behind already at control 6, after losing 43 seconds to contorl 4 and another 25 second to control 6. From control 6 to the finish Andersen only lost half a minute – and was nearly on Alexandersson's level. Especially from leg 13 to 17 Andersen was faster than Alexandersson – but overall Andersen beat Alexandersson only in 5 of 22 legs.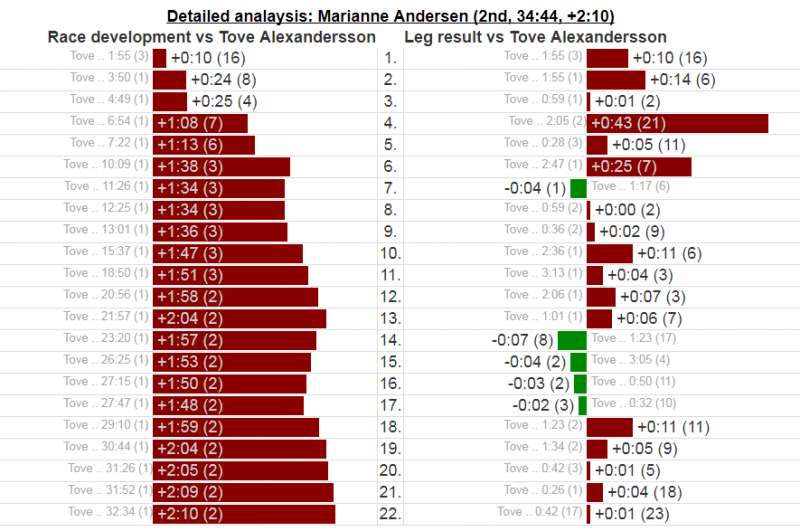 Battle for Silver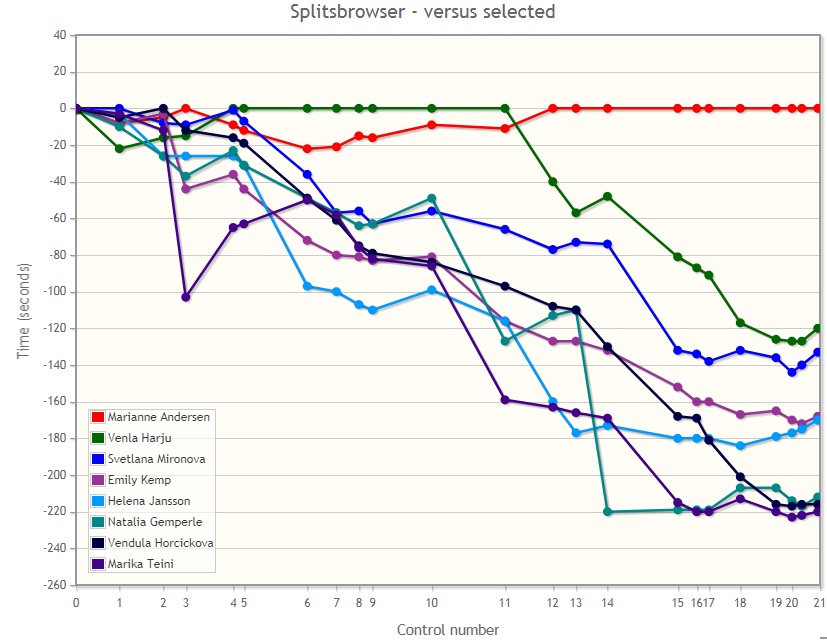 It is easier to understand the battle for silver  when we take Alexandersson out of the equation – see the splits graph below. Here you see that the mistakes are spread over several control – the most decisive ones being control 3, 4, 6, 11, 14 and 16. Harju's mistake to control 12 and the big time loss to control 15 is what settles it in the battle Andersen vs Harju.
A look at the course leg-by-leg
For each leg the routes of Top 10, the ones outside the Top 10 with highest speed plus the fastest three on the leg are shown. Click on the illustration to view them bigger.