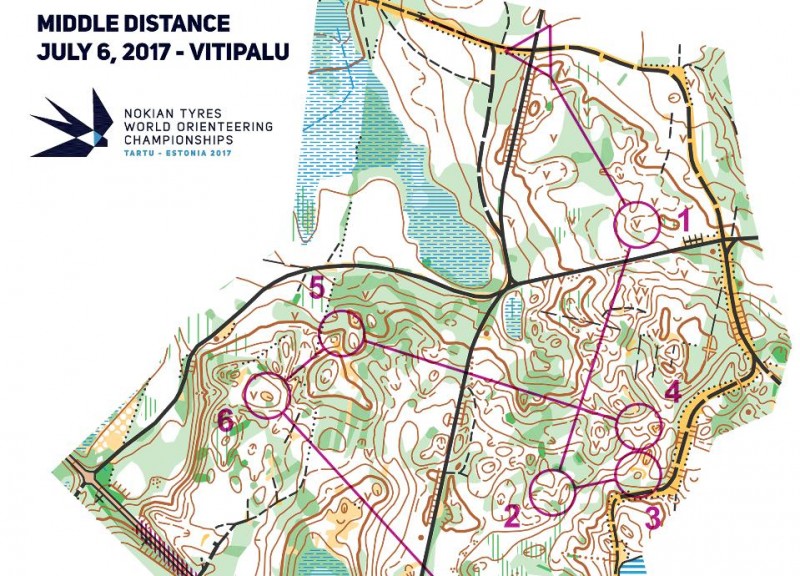 What was the best orienteering course of 2017? The last stage of France 5 won in 2016, the World Champs long distance in Scotland won in 2015 and the World Champs middle distance in Italy won in 2014.
Before that we had two years with Portuguese winners: a spectacular sprint between boulders and old buildings in 2013 and some great technical orienteering at Portugal O-Meeting in 2012.
The search for the orienteering course of the year  is always fun and interesting – with many nice courses and maps surfacing! The rules are simple: Suggest a course from a competition or training in 2017, and state the reason why you think this course deserves to be "The course of the Year 2017″. The best among all the suggestions will be chosen – and there will be a voting process among the readers of "World of O" in order to name "The course of the year 2017″.
And please state the reason for your suggestion – that's where the fun & the passion for orienteering comes in! YOU are the one to decide who takes the prestigious top spot this year- first by submitting suggestions – and then by voting. As part of the "Course of the Year 2017″ we have some great interviews from top runners where they talk about their favourite courses and maps from the last year. Stay tuned during the next days…
More than
4000

 Euro worth of prizes for YOU

Prizes from sponsors make it more fun to be in on the suggestions and voting. This year we again have some great sponsors and prizes – with a total value of more than 4000 Euro! We hope this means many good suggestions & a lot of interactivity from YOU! See all details about the sponsors & prizes below! Use the comments below, and submit either
The course which in your opinion is the best course you run in 2017 yourself!
The best course you set this year as a course-setter.
The overall best course you have seen/heard about in 2017
Most course-setters surely have to make some compromises, so finding the perfect one is probably not possible. Still, it is interesting to see which is the best course you run or set in 2017!
Starting point
To provide you with a starting point, I've picked out a few different candidates for you based on maps and courses I have seen in omaps.worldofo.com and comments on various webpages:
One course the comes to mind when looking back at 2017 is the World Orienteering Championships Middle distance in Estonia – this is the course which challenged the author of this article the most this year – many interesting legs and really tricky to find the way (without controls in the forest). The course had a nice combination of legs where you could increase the speed and legs where you had to be really careful, adapting your approach to the terrain and difficulties leg by leg. It was also nice because the combination of course and terrain was a bit of a surprise for many athletes.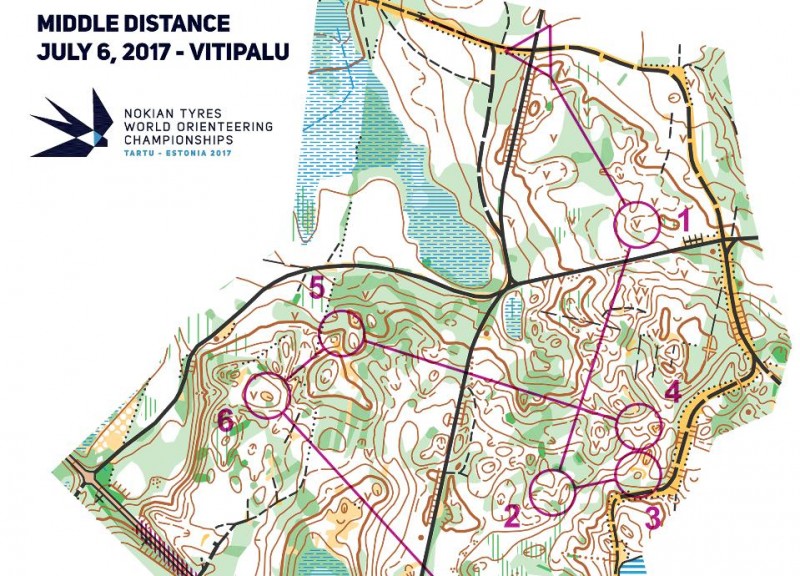 From middle distance in very technical terrain to a long distance where the course setter used forbidden areas (like artificial boundaries in sprint) to construct route choice challenges for the athletes; the Junior World Orienteering Championships Long distance (see course here). The way the course setter had to dig far down in his toolbox to make interesting challenges is one thing that makes this course stand out.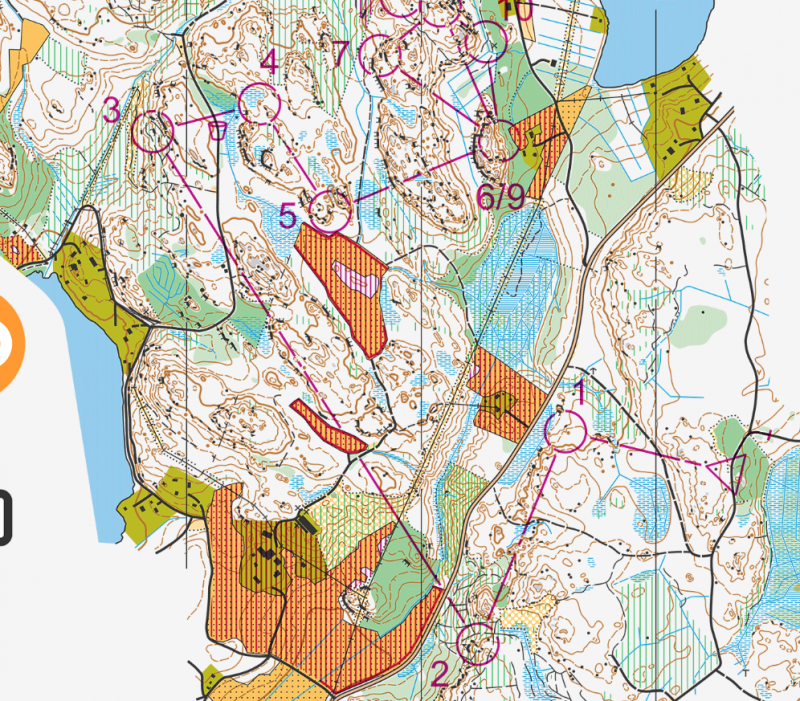 I am sure you have a lot of better suggestions than the one I gave above – this is just a starting point to see the wide variety of candidates there are out there. Submit your suggestions now!
Rules
The following rules are given for "The course of the Year 2017″.
The course must have been run in competition or training in 2017 (an exeption for courses in December 2016 as they were not covered in last year's contest)
Suggestions are submitted as a comment to this post – including link to the map with course in a quality which is good enough for the readers to understand the course and the challenges involved. Please add information about location/date if that is not clear from the link provided. Also include which sponsor prize you are interested in if you win.
You must give a reason for why you think this course deserves to be named "The course of the Year 2017″ (or why it is the best course you run/set this year). All reasons are valid. Examples can for example be "varied orienteering challenges", "extremely technical orienteering", "high fun-factor", "fantastic map", "spectacular orienteering", "fantastic nature" – a combination of these – or a totally different reason. To get all the way to the top you should probably have a combination of reasons…
The course may be any foot-orienteering discipline – e.g. a long distance, a middle distance, a sprint distance. It may also be a technical training course – like e.g. a corridor orienteering exercise.
There will be a voting process among the readers of "World of O" in order to name "The course of the year 2017″. This is your second chance to win sponsor prizes!
Prizes from our Sponsors
Prizes from our Sponsors always makes it more fun! There will be a prize for the first one suggesting the course which ends up becoming "The course of the Year 2017″, and prizes drawn among the ones suggesting and voting. All prizes are transferable to other persons (you don't have to travel yourself).
Event sponsor: Latvia O-week 2018. August 3rd – 12th 2018
Prize offered: Competition package for 2 persons – including entry to 6 races (two sprints in Riga, two middle distances in city Sigulda, a long distance in Sigulda and a long distance in Ādaži), 9 nights accommodation during World Orienteering Championships for 2 person in fully serviced apartment (from 4th to 11th of August, 2018). Value about 900 Euro. Transferable to other persons.
We invite you to the World Orienteering Championships 2018 and Latvia O-week! Latvia O-Week is the WOC2018 Spectator race, a six days long orienteering adventure in Latvia. Discover Latvia for yourself: It is a small pearl of the Baltic countries where you will be able to enjoy a very special flavour of orienteering in the cultural, architectural and historical aura of Riga and Sigulda. 2018 is the year of Latvia's 100th anniversary. Special preparations for this occasion are on-going in Latvia, and LATVIA O-Week will be among the centenary celebration events. The participants of LATVIA O-WEEK will be the lucky ones to explore orienteering areas similar to those anticipated at the WMOC. More information at http://www.woc2018.lv/o-week/.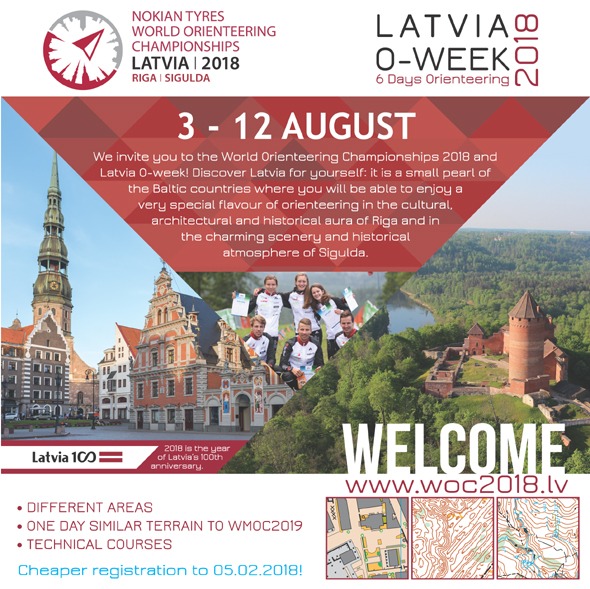 Event sponsor: MOC Training Camp + MOC Championships, Catalunya. February 18th – 25th 2018
Prize offered: Package for 2 people consisting of accommodation and entry fee for MOC Training Camp and MOC Championship 18th-25th February 2018. Value 900 Euro. Transferrable to other persons.
A great combination of the 6th MOC Sprint Camp (

18th to 23rd February 2018

) and XIV edition of MOC Mediterranean Open Championship Orienteering (

23rd to 25th of February 2018

). The camp inlcudes 8 organized set of trainings + seminars. Head coach: Emil Wingstedt. Lectures by Emil Wingstedt and Tim Robertson.  The Championship includes 3 races in Tarragona.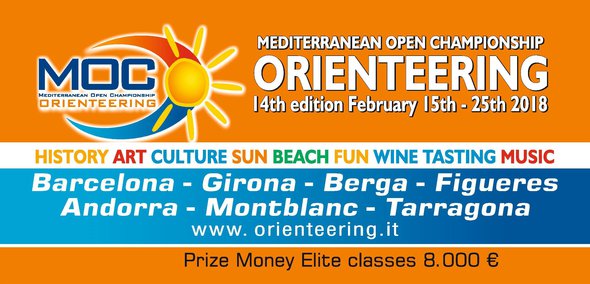 Software sponsor: OCAD Orienteering 12
Prize offered: One licence for the software "OCAD Orienteering 12″.  Value about 590 Euro. Transferable to other person (before activation).
More information: OCAD 12 Orienteering – Perfect to Produce Orienteering Maps. This edition is dedicated for orienteering map making with a step-by-step wizard for analyzing of LiDAR data, mobile geodata capturing, smart editing and drawing tools, generalization tools, desktop publishing, course setting and much more. Read more at ocad.com.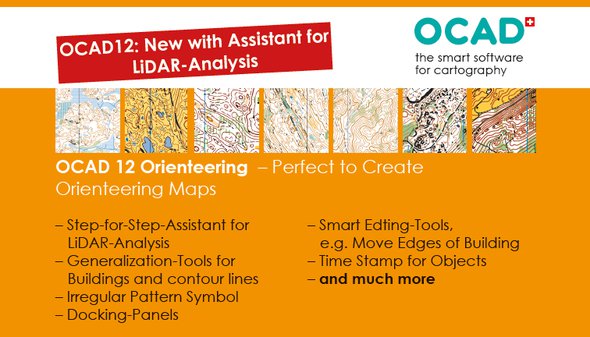 Event sponsor: Andalucia O-Meeting 2018 + Training package. 

February 26th – March 4th
Prize offered: AOM Competition Package – including entry to 5 events (night, prologue, middle, sprint, long), 5 nights accommodation in Apartamentos Leo and a 6-map package to train before or after the event. Value about 455 Euro. Transferable to other persons.
2 WRE's in sweet terrains and maps, a friendly atmosphere and mild climate! More info at andaluciaomeeting.com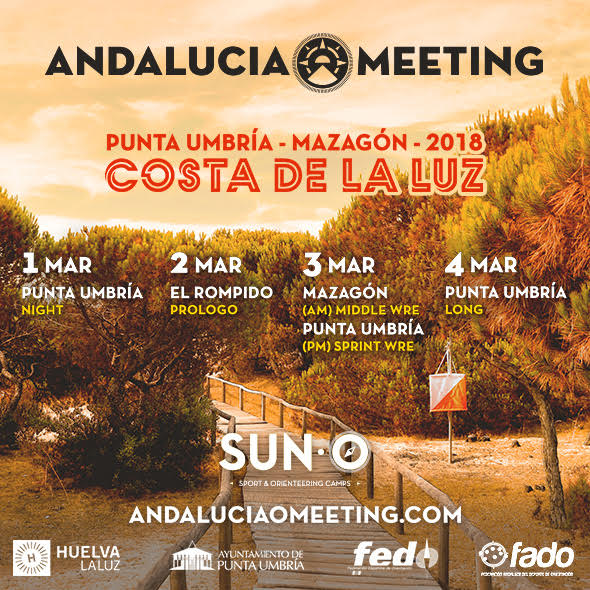 Event sponsor: Wawel Cup 2018. July 4th – 8th 2018
Prize offered: 2 packages – each for 2 people – consisting of entry to full Wawel Cup 37th edition + accommodation in hotel + Wawel Cup T-shirt. Value about 400 euro. Transferable to other persons.
After a couple of years, Wawel Cup is back in rocky terrains. Wawel Cup 37 comprises the biggest rocks in Jura (Poland), the possibility of seeing the medieval castles and beautiful surrounding nature! And foremost challenging terrains and orienteering… on the highest level. Together we will make it a real worldwide orienteering running feast!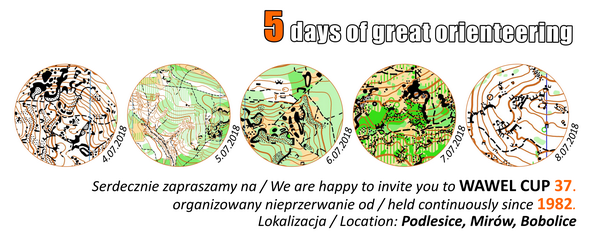 Event sponsor: PIOM 2018. February 17th – 18th 2018
Prize offered: 4 packages – each for 2 persons – transferable to other person. Consisting of complete entry to PIOM 2018 – 3 official races (Middle, night sprint and Long WRE) + 2 model events + lunches at the Arena during 2 competition days. Value about 340 EUR.
PIOM 2018 will be organized the third Orienteering Weekend in Portugal during the winter time with one WRE Long Distance stage, just 3 days after POM 2018. February in Portugal is considered by many as the official opening of the competition season for its high quality organization and for receiving the top runners of the world. We expect to have more than 1000 runners. Besides some new areas, updated cartography, challenging terrains and courses, you'll be able to experience the rich gastronomy, as the famous cheese, olive oil and honey (considered among the best in the world). Have a chance to enjoy the friendship of locals and explore the beautiful and untouched nature.  The WRE day will be the long distance on 18th Feb. More at  http://eventos.coc.pt/piom2018/en/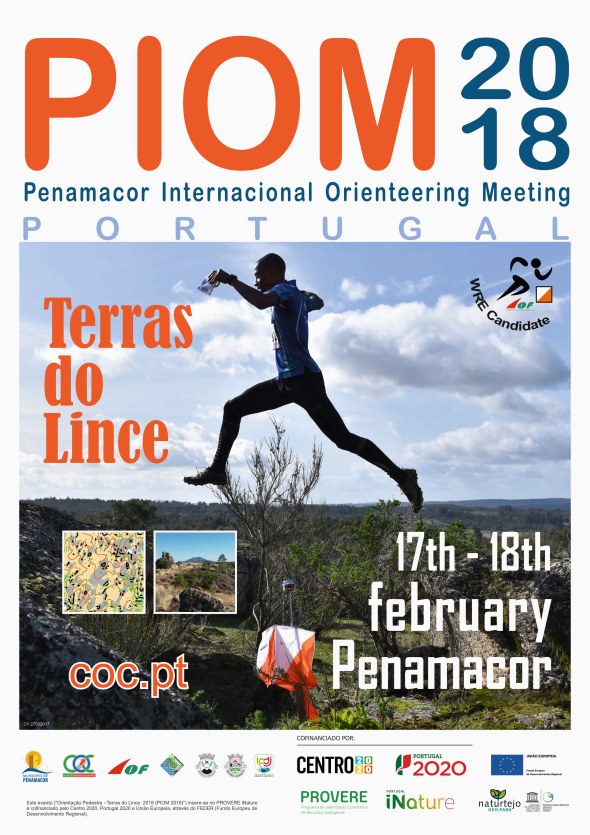 Event sponsor: WOC 2019 spectator races. August 12th – 18th 2019
Prize offered: 'Competition Package for 2 persons – including entry to all spectator events during WOC 2019 south of Oslo, Norway. Value estimated to at least 275 Euro. Transferable to other persons.
Beautiful terrain and great maps with world championships atmosphere – follow the stars and run in the same beautiful area! Be among the first who are officially ready for WOC 2019. More info to come at woc2019.no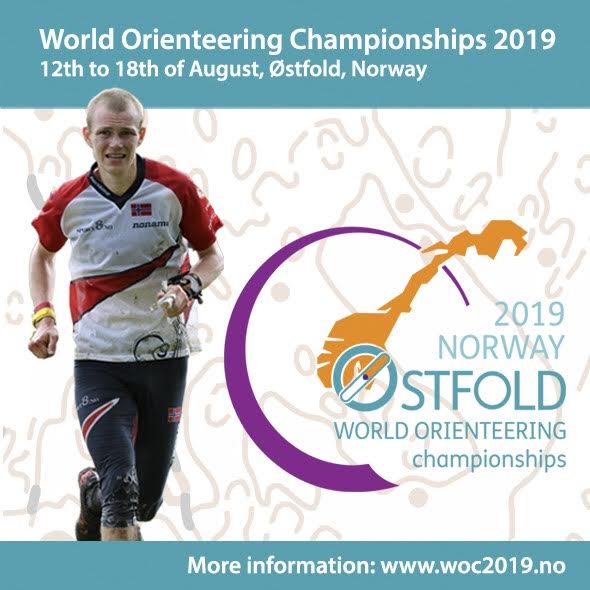 Event sponsor: Easter4 2018. March 30th – April 2nd 2018
Prize offered: One package for 2 people – consisting of: Entry for the Easter4 competition on the Cres island, Croatia + accommodation in pension (B&B). Value about 250 Euro. Transferable to other persons.
In 2018 

Easter4

 moves to Cres island, Croatia. The race will again be organized by the same team and quality standard as you might be used from Lipica open, OOcup and Bubo cup. Beautiful terrain of ancient Tramuntana forest will satisfy even the pickiest among orienteering enthusiasts. More at easter4.com.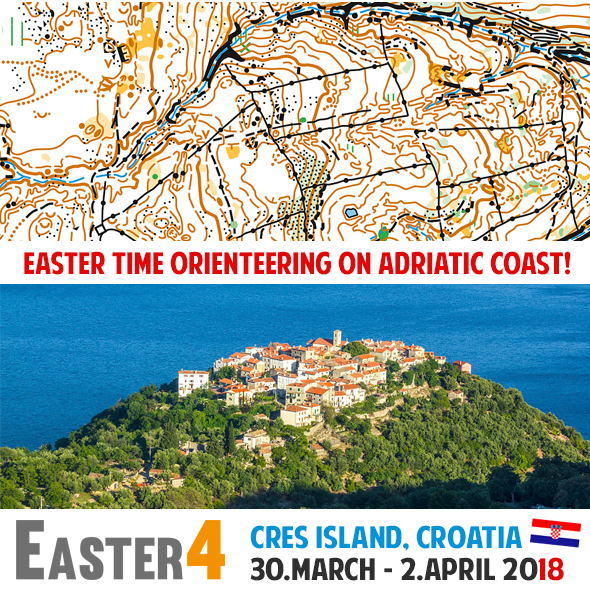 Event sponsor: Bubo Cup. July 10th – 14th 2018
Prize offered: 2 packages, each for 2 people consisting of entries for all 4 days of Bubo Cup 2018, Bubo Cup event T-shirt and training map for each. Value about 250 Euro. Transferable to other persons.
More information: After 3 years on Cres island, Bubo cup is coming back to Slovenia where it was originally started. The concept remains the same; high quality orienteering very close to the Adriatic coast & early morning starts to let the participants enjoy the sun and the sea after the competitions. Read more at bubocup.com.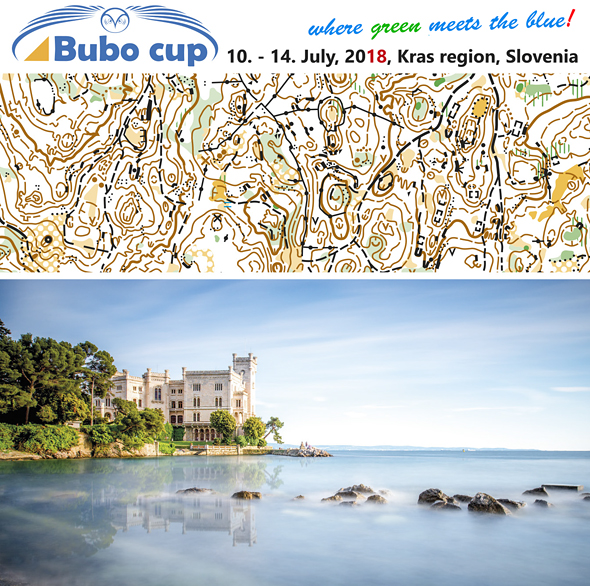 Event sponsor: Bergen Sprint Camp 2018. March 16th – 18th 2018
Prize offered: Package for 2 people consisting of free start for all 4 high quality sprint competitions March 16th – 18th 2017 + dinner + swimming.  Value about 210 Euro. Transferable to other persons.
More information: For the 8th time, BSC is held in the city center of Bergen, Norway – established as one of the best sprint weekends organized, with several top WOC runners using it as part of their preparations. This time the camp is moved to March. We provide all participants with challenging courses, good maps and interesting analysis of the sessions – hoping to improve the sprint orienteering technique for everyone. See more at Sprint-Camp.blogspot.no – including all courses and analysis from previous editions of BSC.