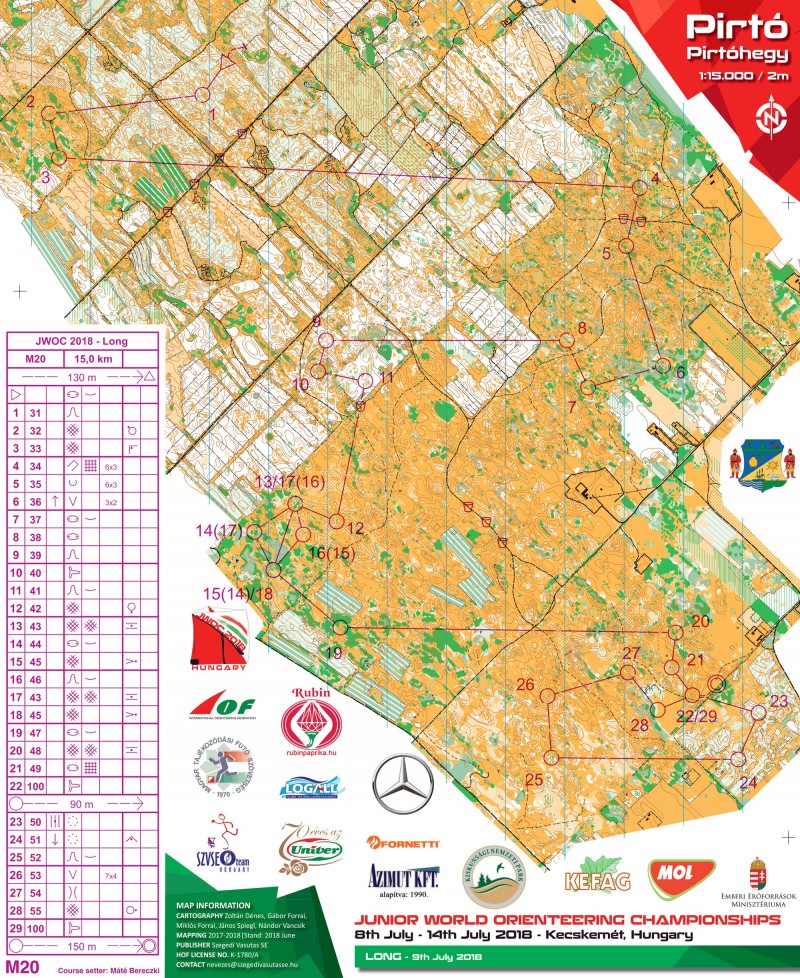 Kasper Fosser (NOR) and Simona Aebersold (SUI) won the Junior World Orienteering Championships long distance in Hungary today.
Both winners had clear margins – Fosser was more than 4 minutes faster than Mathieu Perrin (France) with Daniel Vandas (CZE) another minute down. Aebersold's winning margin down to Hungary's Zsofia Sarkozy was more than 5 minutes with Tereza Janosikova (CZE) in third at 5:56.
The athletes met challenging orienteering, with some athletes making big mistakes. Below a comparison of some of the early starters' GPS-track.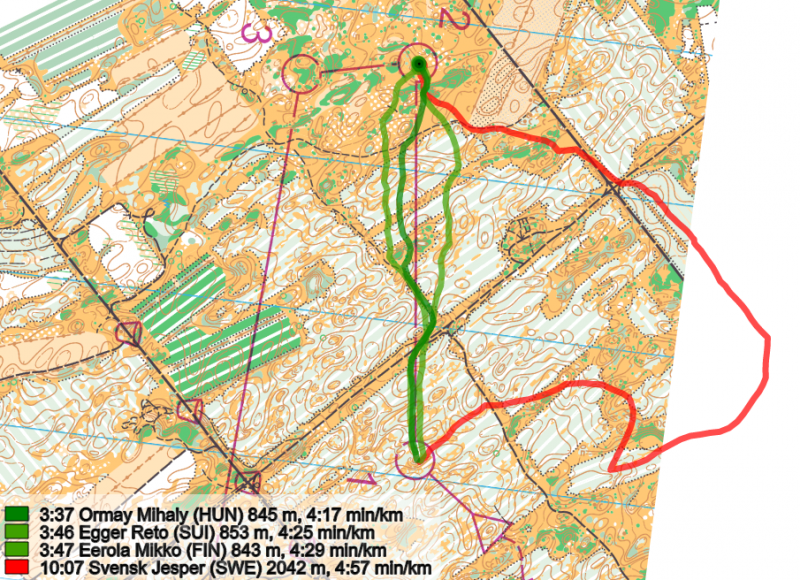 Maps and GPS-tracking
JWOC 2018 long distance Women

» See map in omaps.worldofo.com
JWOC 2018 long distance Men

» See map in omaps.worldofo.com
Results
Men
Women