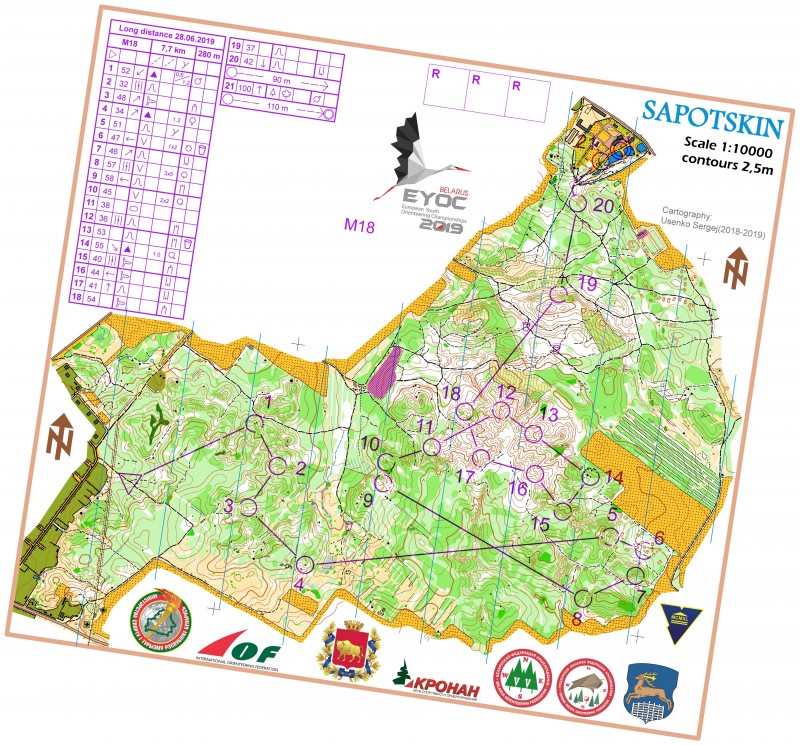 Finland won the overall team competition at this years' European Youth Orienteering Championships (EYOC) after winning three of the four relays. The Finnish team had to travel back home without individual gold medals this year, though – with runners from Czech Republic (3 gold), Hungary (2 gold) and Germany, Poland and Denmark winning the individual races.
EYOC 2019 was organized in Belarus – with some quite tricky orienteering for the young and promising. EYOC is the step before the Junior World Championships (JWOC, organized in Denmark – starting on Sunday) were the big stars of tomorrow get the first opportunity to test themselves against competitors from all over Europe. Note that due to JWOC starting already Sunday, many of the top athletes in the age 17-20 did not participate at EYOC this year.
Gold medal winners on the long distance where Jonas Ferenc (Hungary, M18), Csilla Gardonyi (Hungary, W18), Martin Simsa (Czech Republic, M16) and Anna Karlova (Czech Republic, W16). The sprint distance was won by Stanislaw Kurzyp (Poland, M18),  Malin Agervig Kristiansson (Denmark, W18), Konstantin Kunckel (Germany, M16) and Marketa Mulickova (Czech Republic, W16). Relay winners were Finland (M18, W18 and W16) and Czech Republic (M16).
The courses in the forest races where on the tricky side, with many competitors struggling to find the controls in the dense forest.
I think the courses are just way to difficult. Your opinion?

— Torbensfunk (@torbensfunk) June 28, 2019
Finland's winning team in the team competition:
Euroopan parhaat juniorit! #teamfinland #suunnistus #eyoc2019 #teamscorewinners pic.twitter.com/cg537O1Bgp

— Antti Örn (@AnttiOrn) June 30, 2019
…. also beat Switzerland in soccer,
Kirsikkana kakun päällä #eyoc2019 päättyi #jalkapallo'otteluun FIN vs. SUI. Lukemat jatkoajan jälkeen tasan ja voitto rankkareilla 5 – 4. #suunnistus #huomennakotiin pic.twitter.com/1jIId5B32h

— Antti Örn (@AnttiOrn) June 30, 2019
… and it looks like also some of the competitors had trouble with good poisoning:
Food poisoning at #EYOC2019. It looks like 5-10% of the runners are sick now from at least 8-10 nations. Curious to see how many can run tomorrow

— Simon Leroy (@simleroy_) June 29, 2019
Maps and GPS-tracking
See below (and in the top of the article) for maps for long and sprint for the M/W18-classes and relay-map with all controls (via @simleroy_  at Twitter). GPS-tracking is available on the organizers page for sprint and long (did not seem to be working Sunday evening when writing up this article).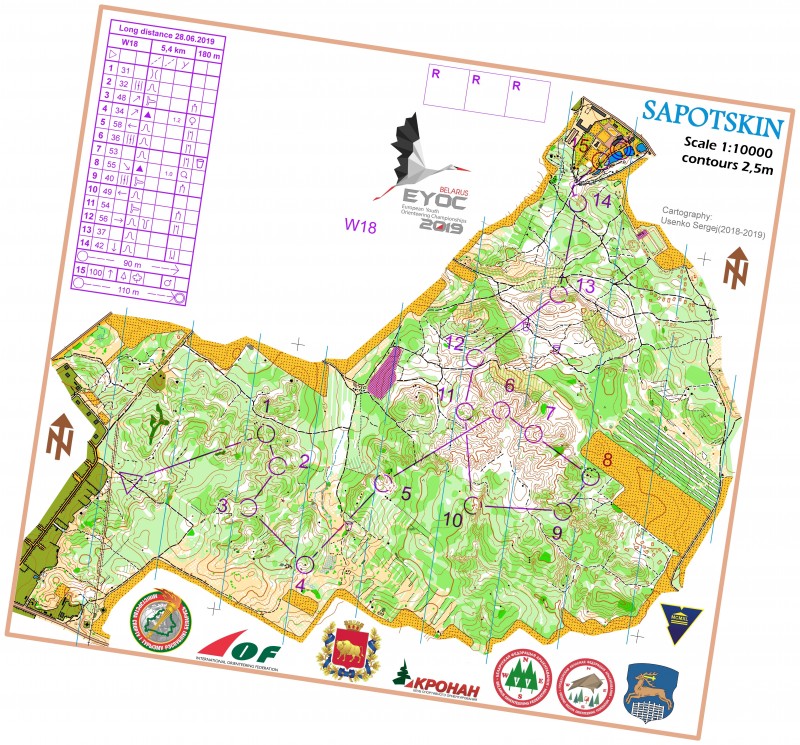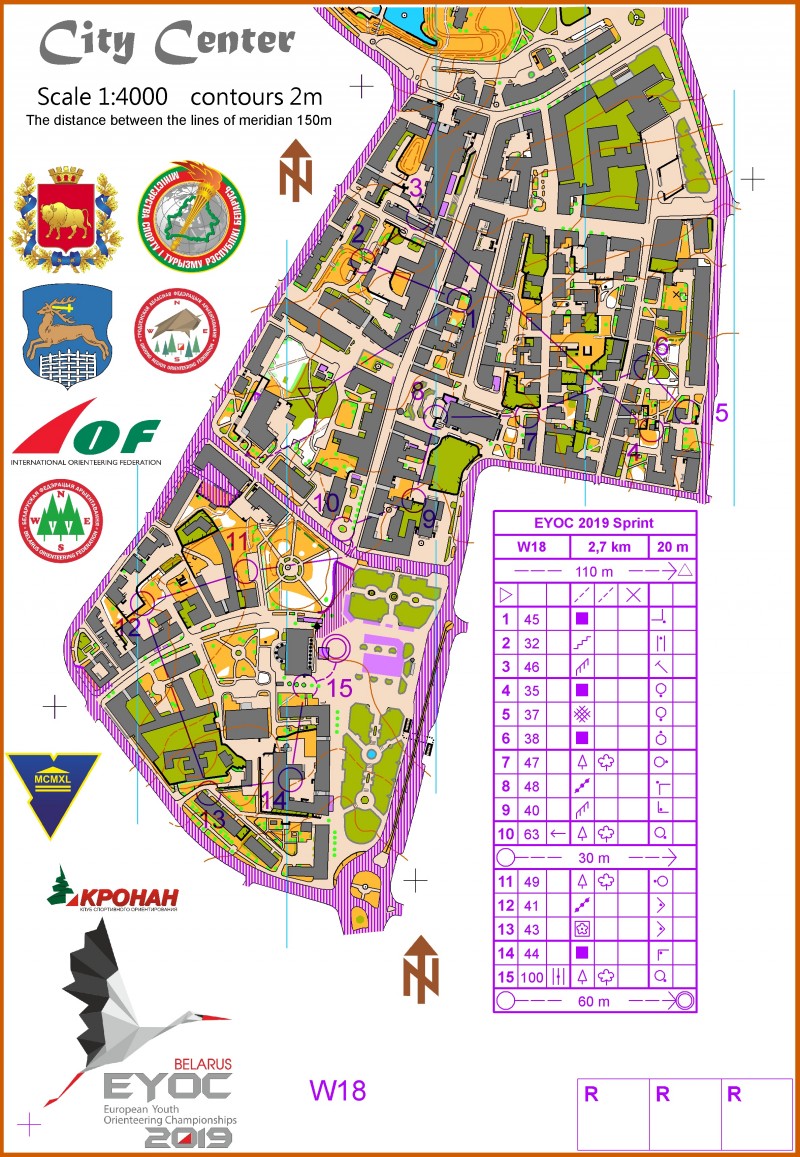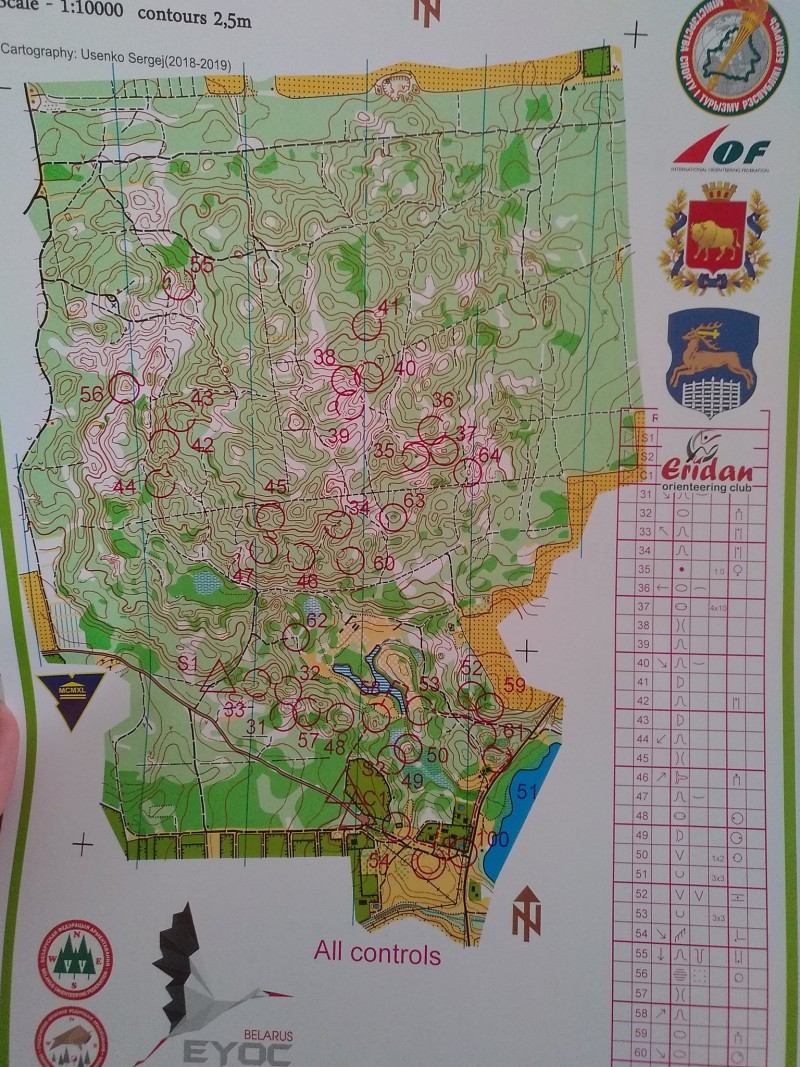 #EYOC2019 relays Mapsp. Not easy once again. pic.twitter.com/LcHNYxrdaO

— Simon Leroy (@simleroy_) June 29, 2019
Results Sprint
M18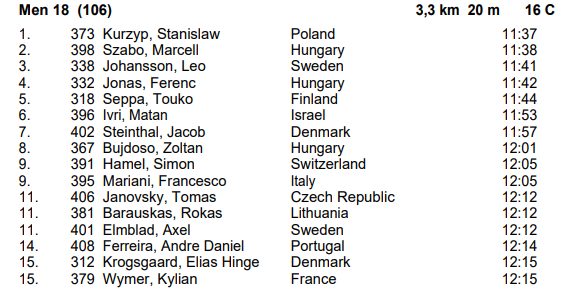 W18
M16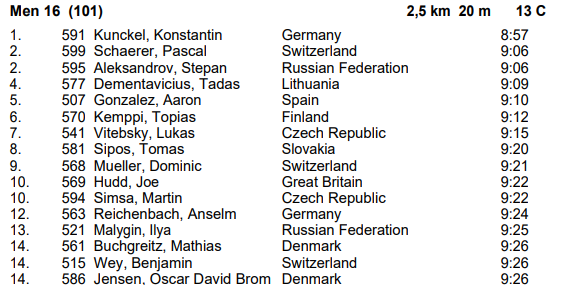 W16
Results Long
M18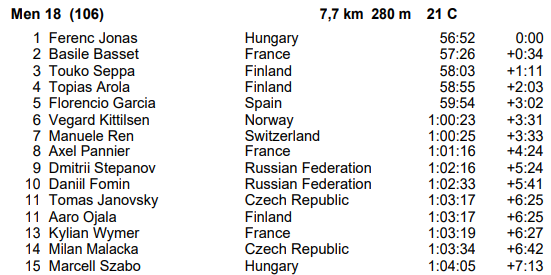 W18


M16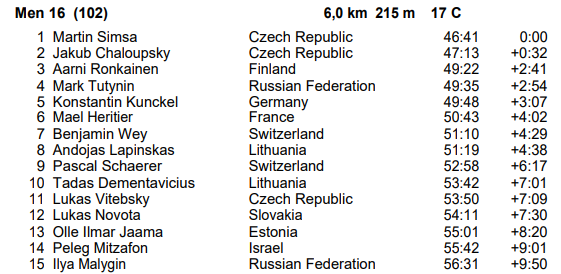 W16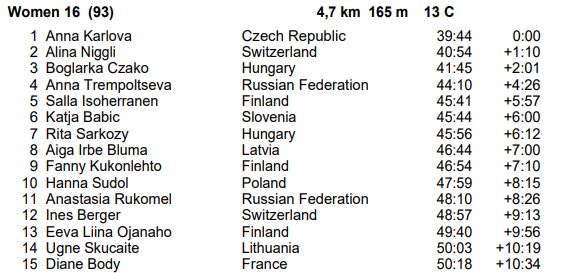 Results Relay
M18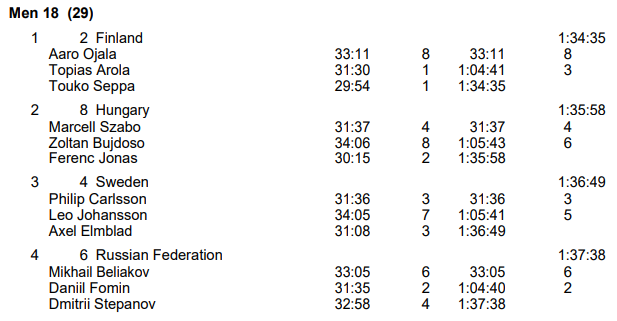 W18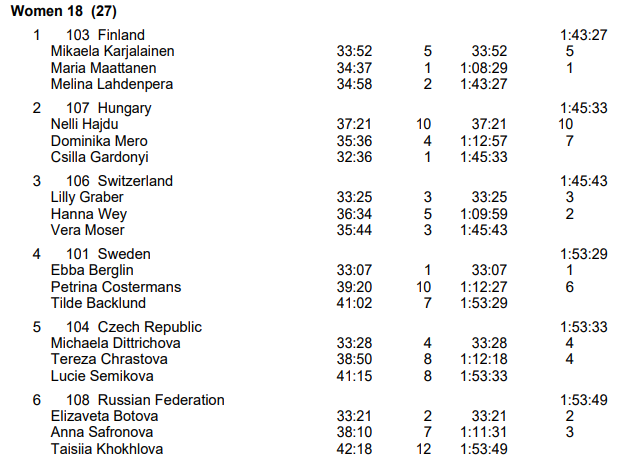 M16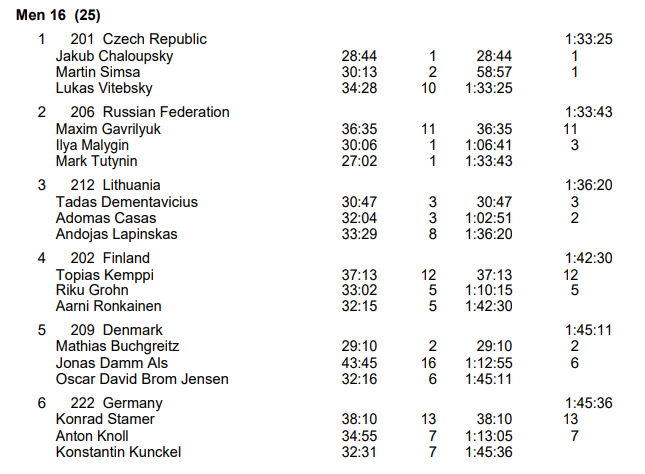 W16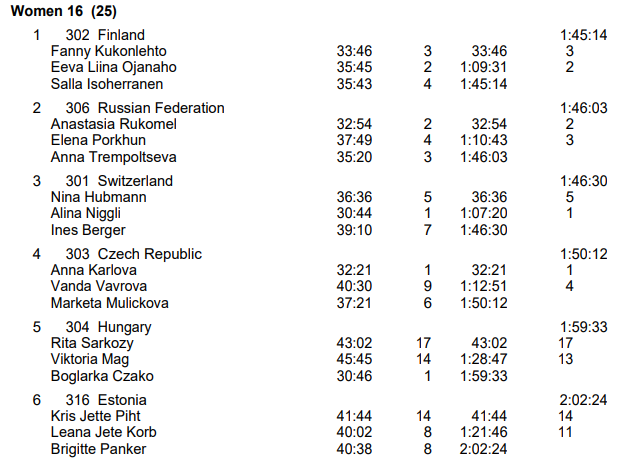 Full results: