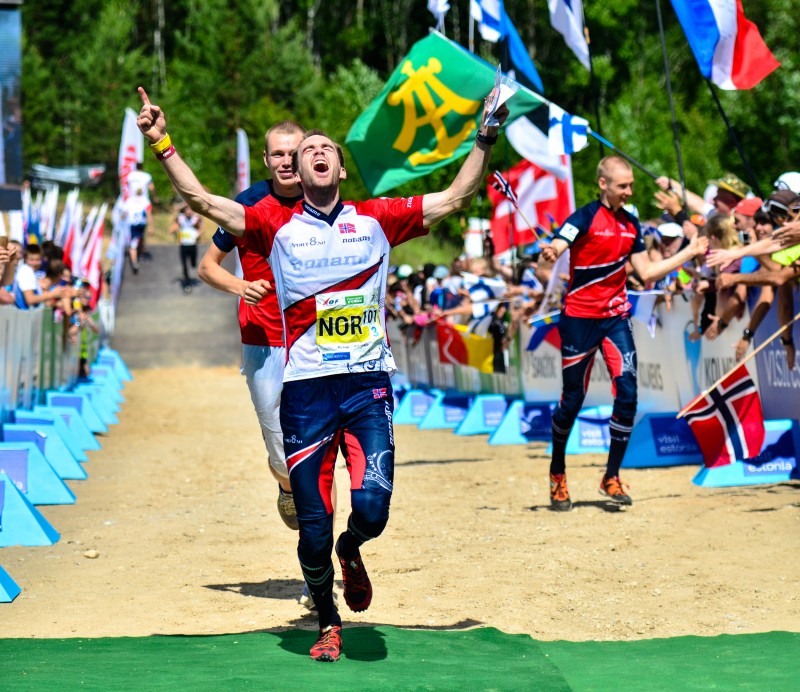 [Including team setups] Can Norway's men take the fourth WOC Relay gold medal in a row? Can Sweden's women continue their strong results in this championships with a third gold medal of three possible? Or will we finally get some non-Nordic gold-medals in this championship which has been dominated by Norway and Sweden?
The relay is always one of the highlights of the World Orienteering Championships, with an extra layer of tension compared to the individual races. Read on for the WOC 2019 Team & Favourite preview. Note that team setups may still be changed – the preview is made based on the official startlist.
Program:

Women start from 16:20
Men start from 18:30

Background material: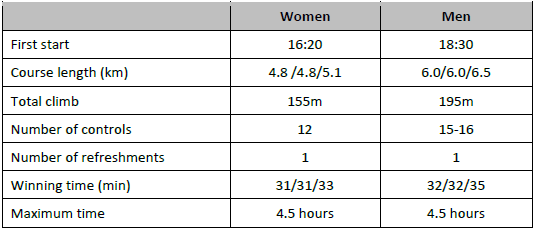 Women: Can Switzerland win for the second time in a row?
The main favourites in WOC Relay 2019 in the women's class are Sweden, Switzerland, Finland, Russia and Norway – while Czech Republic, Denmark and Austria are outsiders.  Last year's winner Switzerland has a strong team with Sabine Hauswirth (top 6 in both Middle and Long), Simona Aebersold in second (bronze in Long, silver in middle) and Julia Jakob on the last leg. Jakob is the weakest link here, but Jakob has been in the winning team in several international relays, including last years's WOC relay.
Results WOC Relay 2018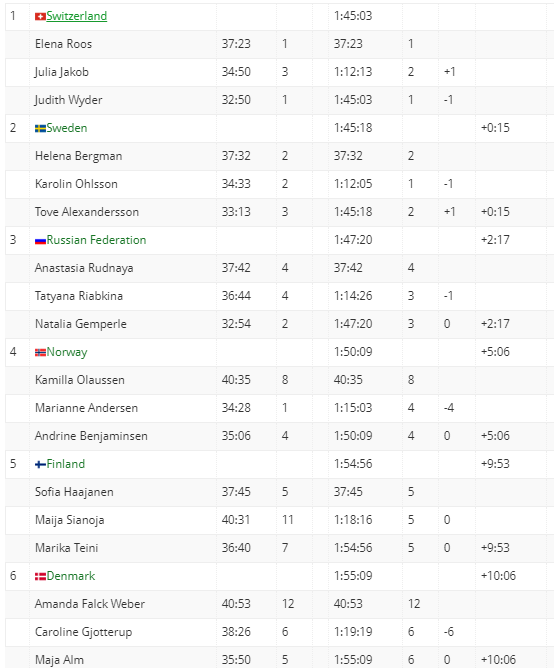 Switzerland 🇨🇭 wins #WOC2018 Relay ahead of Sweden 🇸🇪 in head-to-head finish after mistakes on two easy controls by Alexandersson in the very end. Russia 🇷🇺 takes clear bronze. See video here. Results https://t.co/DnPjiIJCIO pic.twitter.com/05HKinRh43

— WorldofO.com (@worldofo) August 9, 2018
Still, the champion from 2017, Sweden, is probably the main favourite with Tove Alexandersson on the second leg as double champion and dominating woman in this championships -and with Lina Strand who impressed with silver on the Long distance on the first leg. The biggest question mark is Karolin Ohlsson, but Ohlsson has proved several times earlier that she can decide relays – can she do it again? Russia got bronze in 2018,  silver in 2017 and won the WOC relay in 2016, and has a strong team  – again with the "veterans" Gemperle, Rudnyay and Riabkina. Finland won bronze in 2016 and 2017, and has a strong Marika Teini (fourth on long) and Venla Harju (bronze on middle) on the team. Can they follow up with another medal today?
Norway has an interesting team with Andrine Benjaminsen on the first leg followed up by Anne Margrethe Hausken Nordberg and Kamilla Olaussen. Except for the strong 5th place by Hausken at the Middle distance the Norwegian women have not been running a very good championships – but they often come back and do good relays anyway.
World of O's tip:
1. Sweden
2. Switzerland
3. Norway
Team lineup: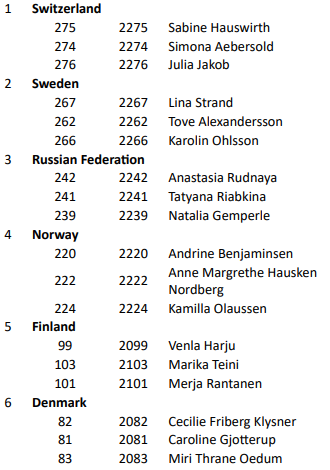 Men: Four in a row for Norway?
Although Norway has three wins in a row – in addition to a win at the European Championships in Switzerland last spring, the relay is still open with Sweden and Switzerland as the biggest opponents. Also look out for France who did an excellent relay last year, finishing 3rd. Several outsiders can battle for medals on a good technical day, including Russia, Latvia, Estonia, Czech Republic, Ukraine and Great Britain.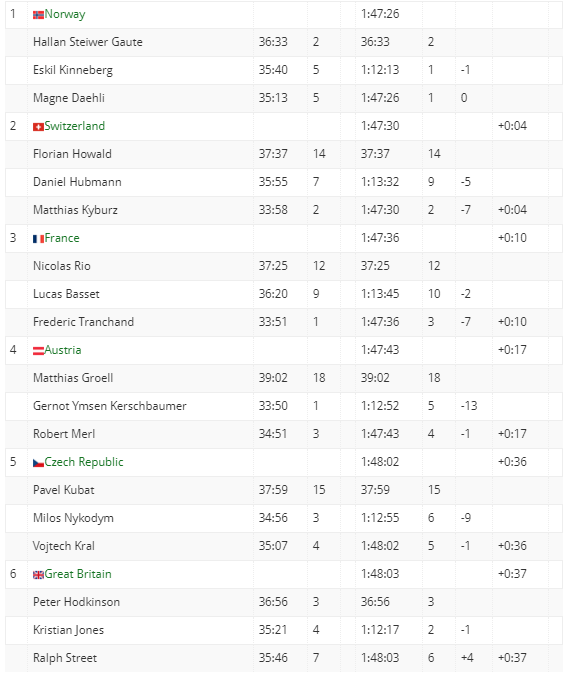 Norway starts with their biggest question mark, Gaute Hallan Steiwer who also opened the relay for Norway at last year's WOC, continues with a very strong Olav Lundanes and finishes off with Magne Dæhli who took his first individual WOC medal at the Middle. Switzerland has a strong team lineout as always, starting off with Florian Howald and continuing with Daniel Hubmann and Matthias Kyburz. Sweden's Gustav Bergman and Emil Svensk have had impressive speed throughout the championship – probably fastest of all in the field, but with some mistakes from time to time. Johan Runesson runs his first discipline in this WOC, and should be rested and motivated. This could go all the way for Sweden – one of the biggest opponents for Norway.   France has the same team lineup as the bronze team from last year's WOC:  Nicolas Rio, Lucas Basset and Frederic Tranchand is a strong setup. Of the outsiders, Czech Republic, Ukraine and Finland are maybe the teams which are closest to a medal – but also look out for Austria and Great Britain.
World of O's tip:
1. Norway
2. Sweden
3. Switzerland
Team lineup: