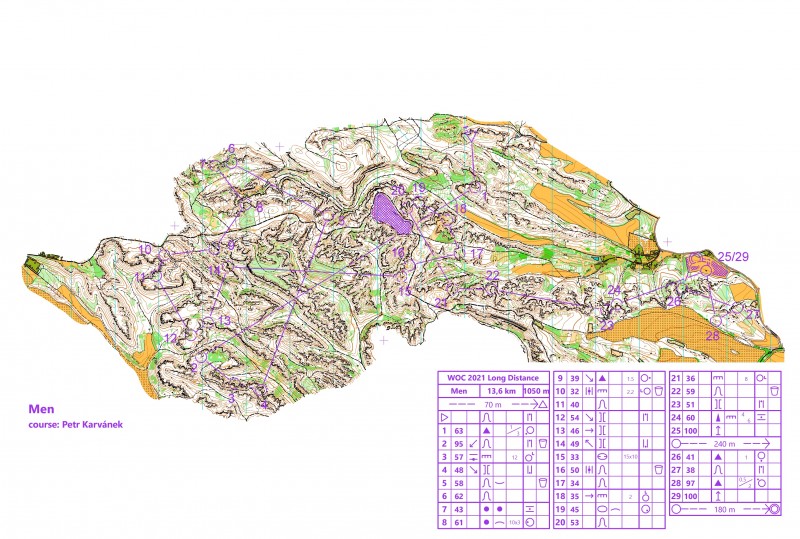 Tove Alexandersson (Sweden) and Kasper Fosser (Norway) won the World Orienteering Championships (WOC) Long distance.
Both Alexandersson had large winning margins of around 3 minutes – and both were the big favourites of the day.
Women: Alexandersson with all gold medals
In the women's class Alexandersson took all gold medals at WOC 2021. At the long distance the Swede had a nearly 3 minute winning margin down to Natalia Gemperle (Russia) with Simona Aebersold (Switzerland) in bronze position. The battle for gold was decided already after some minutes of running, but the battle between Gemperle and Aebersold was close – with Gemperle deciding it when Aebersold did a mistake a few controls before the arena passage. See the below GPS animation for the race development.
Tove Alexandersson 🇸🇪 wins #WOC2021 Long ahead of Natalia Gemperle 🇷🇺 and Simona Aebersold 🇨🇭. Clear win by Alexandersson – tight battle for silver! See #gpsanimation below. GPS here: https://t.co/ghehCmshuR. Results: https://t.co/t0tBqJzREW pic.twitter.com/vPheieJsPj

— WorldofO.com (@worldofo) July 9, 2021
Men: All medalists together from from leg 5 until the finish
In the men's class Kasper Fosser had much higher speed than his competitors from the start, building up a two minute lead already after around 15 minutes of running. Already between control 4 and 5 he had caught up Matthias Kyburz  (Switzerland) with 3 minutes and Magne Dæhli (Norway) with 6 minutes – and all three came together to the finish to take the medals. According to Fosser he had been in the front for most of the time. See the below GPS animation for the race development.
GPS animation: Follow Kasper Fosser 🇳🇴 to #WOC2021 Long gold ahead of Matthias Kyburz 🇨🇭 and Magne Dæhlie 🇳🇴. When were the other medalists caught? Where did Daniel Hubmann🇨🇭 lose the bronze medal? Check it out here. #gpsanimation #orienteering pic.twitter.com/sRhHGCvwkt

— WorldofO.com (@worldofo) July 9, 2021
Maps and GPS-tracking
See maps and GPS-tracking below.
WOC 2021 Long Women

» See map in omaps.worldofo.com
WOC 2021 Long Men

» See map in omaps.worldofo.com
Results
Women
Men