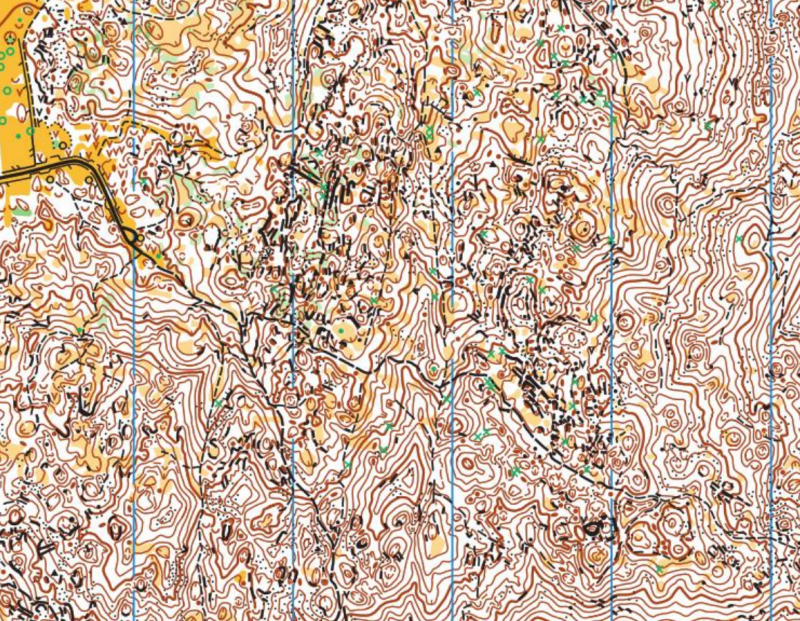 After exciting competitions in Idre in August, the Orienteering World Cup continues in another type of very interesting mountainous terrain in Italian Cansiglio with a long distance on Thursday (September 30th), a middle distance on Saturday and a Sprint Relay on Sunday. This is the third and last round of the 2021 World Cup after the European Championships in May and Idre Fjäll in August, as the World Championships is not part of the World Cup anymore.
In the World Cup Final the athletes will first run two individual competitions in the Karst-terrain in the Cansiglio-forests in northern Italia (1000 – 1400 masl) – a tricky terrain which should give very interesting competitions. The terrain features moderate to steep slopes, open beech forest and some rocky ground which reduces runnability somewhat. Then the World Cup circuit moves north to Cortina d'Ampezzo for a Sprint Relay on Sunday which will decide the Team World Cup.
Program
Long distance Thursday September 30th, No TV – live broadcast with only finish-camera

First start women 10:50 – estimated last finisher women 16:15
First start men 11:00 – estimated last finisher men 17:00
WebTV (single camera from finish) available from 12:00
GPS-tracking available from first starter
2 minute start interval (3 minute for the last 30 competitors)
Note that the Live GPS coverage will be poor. The best way to follow the event is through arena speaker + live results

Middle distance Saturday October 2nd, TV 12:30 – 16:30

First start men 11:15 – estimated last finisher 15:55
First start women 12:10 – estimated last finisher 16:15
GPS from first start, webTV from 12:30
2 minute start interval

Sprint Relay Sunday October 3rd, TV 13:30 – 14:55
All times are CET.
Links & Live
Use these links to follow the World Cup races
World Cup standing ahead of World Cup final

With two races to go – both forest races – Kasper Fosser (Norway) is in the lead in the men's class with 260 points ahead of Joey Hadorn (Switzerland) 40 points behind, and his team mates Daniel Hubmann and Matthias Kyburz also in the battle for the overall World Cup with 209 and 203 points, respectively. With 200 points to battle for in the World Cup final, the fight for the top places is still open.  Here is the scoring system per race: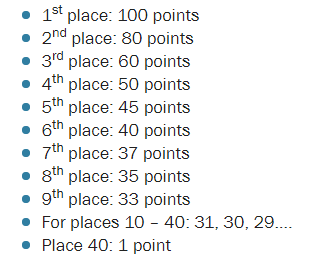 The total score is simply the sum of the scores of each competition, and all competitions count. See the full World Cup standings for men here.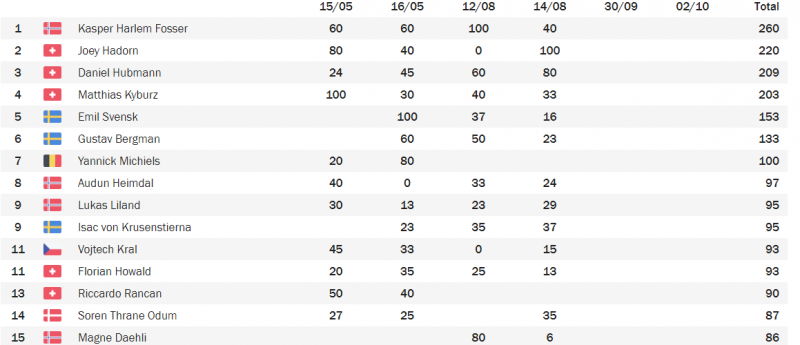 In the women's class Simona Aebersold is in the lead with 320 points ahead of Tove Alexandersson's 305 points. Alexandersson was not on her usual level in Idre after struggling with illness, but should be back in top shape now to fight for yet another overall World Cup victory. Hanna Lundberg in third at 220 points and Andrine Benjaminsen in fourth at 180 points will probably have to settle for the battle for third – where several other runners will also want to be in the mix. See the full World Cup standings here.
Race details
The two first races will be held in interesting Karst-terrain in the Cansiglio-forests in northern Italia (see one old map at the top of the page, several others covering the embargoed terrain here), while the Sprint Relay will be organized in the town of Cortina (no old map available). See course lengths and estimated winning times below.
LONG DISTANCE

MIDDLE DISTANCE

SPRINT RELAY

World Cup 2021
The 2021 World Cup consists of three rounds; Neuchatel (Switzerland), Idre Fjäll (Sweden) and Cansiglio (Italy), see below. The World Orienteering Championships, organized in Czech Republic, is not part of the World Cup.