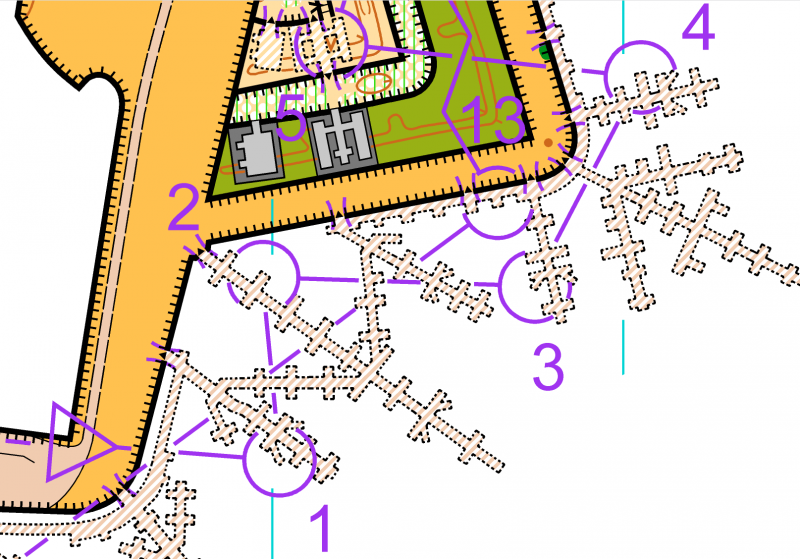 For the second time in the history of the "Orienteering Course of the Year", a very special urban sprint course takes the honors! Back in 2013 the Monsanto evening sprint in Portugal won the "Course of the Year" title – this time the 4th stage of the Pomeranian Sprint Cup in Poland was the people's favourite!
Although this year's winner was not a World Championships course, the course was definitely a true masterpiece, giving the competitors very demanding challenges and a lot of fun orienteering. And although not all old-school orienteers may be the biggest fans of this type of orienteering courses, it definitely resonates with many orienteers out there. Have you ever been running through 1-metre wide and 1,8-metre high underground dark tunnels and corridors with lots of branches going in completely crazy directions?
There is even a YouTube video taped by one of the competitors:
The course was also suggested by several of WorldofO's readers, for example Zuzia Gielec who wrote the following description of the course:
Pomeranian Sprint Cup 2022 Stage 4

» See map in omaps.worldofo.com
Before heading over to the interview with the course setter – a big thanks to all the sponsors of "Course of the Year" – without you this would not have been possible. Dear readers: Please head down to the bottom of the article and consider the fine sponsor prizes. Information about "lucky voter" prizes will be published within the end of the year.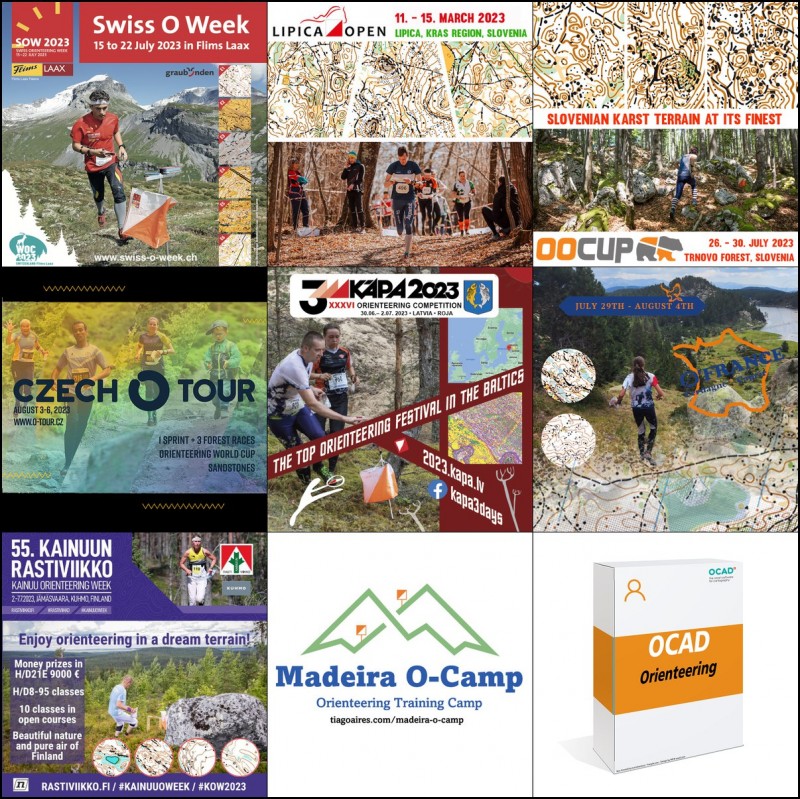 Long and Middle course of the year
The "Long distance Course of the Year 2022″ was also a high level course – the JWOC long distance in Portugal in highly technical terrain with many interesting route choices (overall 3rd).  "Middle distance Course of the Year 2022″ (overall 4th) was the stage 4 of O-Ringen this summer  the middle distance course at the World Cup Final in Switzerland! See full results below the interview with the course setters of the winning course.
Edit: As Simon Hector pointed out in the comments, O-Ringen Stage 4 was a middle distance race, sorry for the mistake  in the early version of this article.
Interview with the course setter: Rafal Podzinski
This special race had the same map maker and course setter – Rafal Podzinski. Read on for an interview with Rafael about the course and the competition.
Q: I have good news for you: The 4th stage of the Pomeranian Sprint Cup is the winner in the "Course of Year 2022″ – actually a clear winner. Big congratulations! 
Great news! Thanks a lot!
Q: This is a very special area and race – can you tell more about the background of the race?
Grudziadz Citadel is a military area, so it was really difficult to get permission for the competition there. However, Tomasz Muller – event director of Pomeranian Sprint Cup – did a great job and after weeks of talks it was made possible. We were not allowed to use the area of the military unit, only the part around it presented on the map. During our works in the terrain, the staff was really friendly and helpful and opened a lot of normally closed tunnels for us. If you are a visitor, you can only book a guided tour through one tunnel – the one under the finish area on the map. So we can say that the competitors got a really unique chance to explore all of them.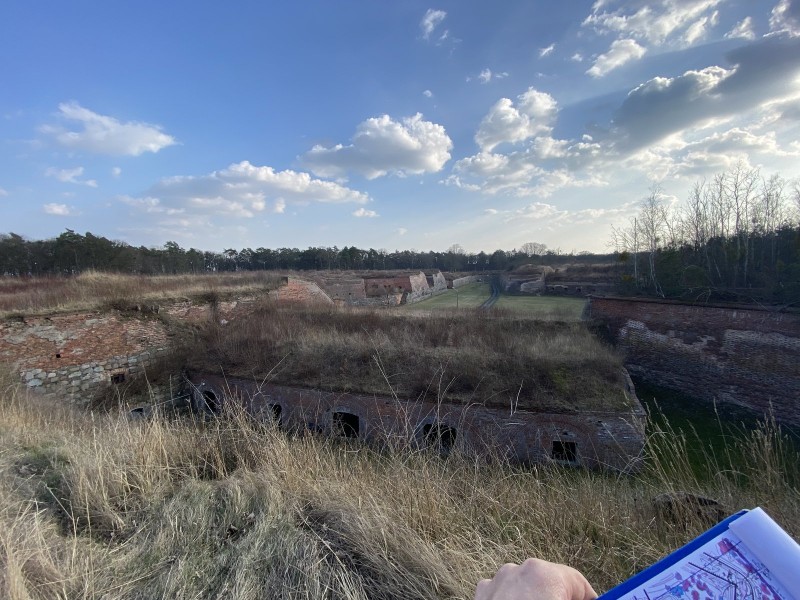 Q: Can you tell more about the area where this course is set? Will there be more races here?
For those interested in history I can add that Grudziadz Citadel is a system of forts from XVIII and XIX centuries, which got destroyed in 1945 and rebuilt in the three following years. As for the second part of the question, I think that this race was such a blast for the competitors that in some years we will simply have to make a sequel!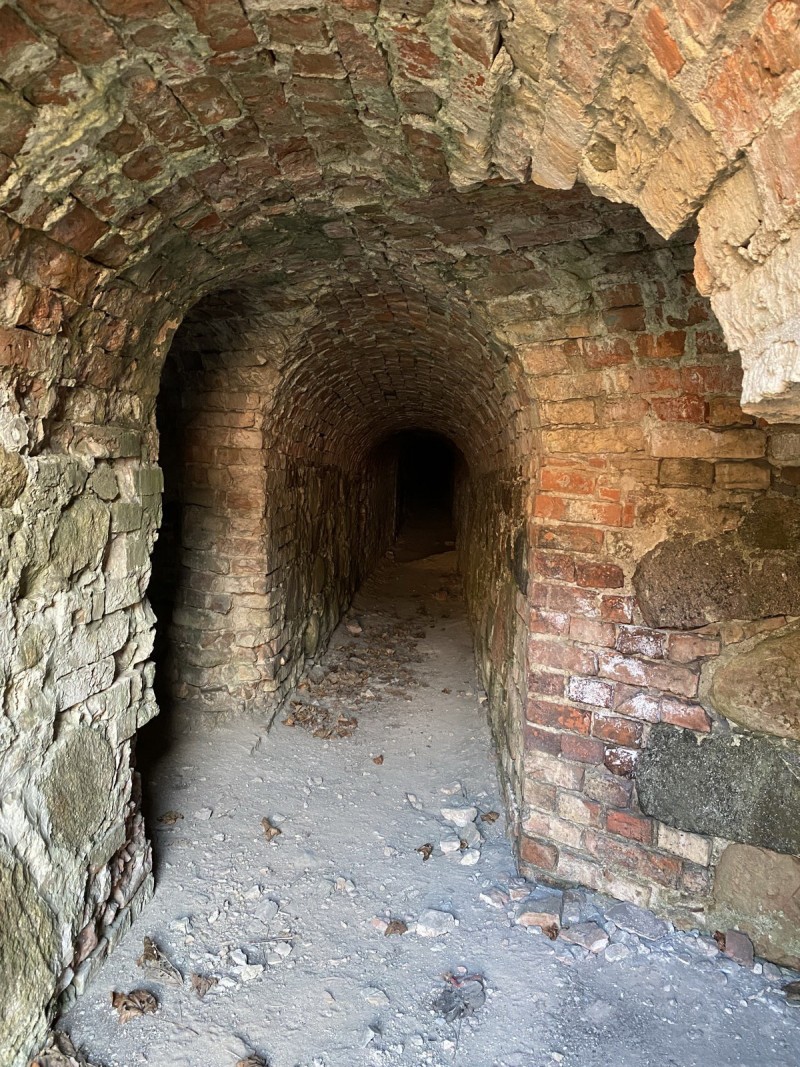 Q: What was your overall plan behind how you wanted to challenge the athletes on this course?
When I plan courses, I usually try to make them in a way that I personally – as a runner – would like to run. Firstly, I decided that a normal sprint winning time of 12-15 was not enough for such a terrain. That's why I decided to prolong the courses up to 20-25 minutes. However, I still got 'complaints' just after the race from some of the people asking why their course was so short: 'We want more'! I wanted to make the most of the multilevel structures and as well give people enough time simply inside the tunnels to make them live that unique moment. On the other hand, I was very careful regarding the youngest competitors. I didn't want them to spend too much time in the tunnels without any 'open air interruption', because I thought they might get a bit too scared. All in all, setting the courses for this stage was simply outstanding and I loved every moment of it!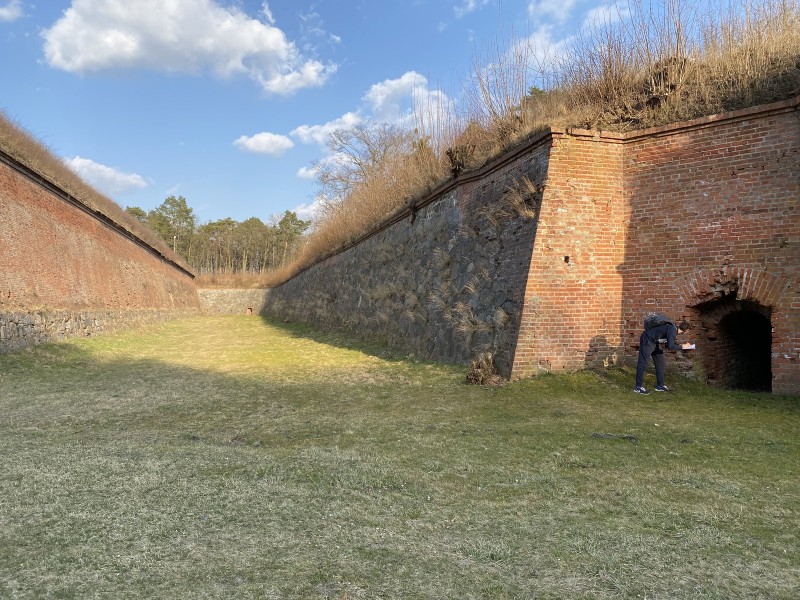 Q: Did you have any special worries about the courses on the race day?
Oh yes, I did. I was sure everything was buttoned up the last button, but I couldn't be in control of two things. The 1st one – bats. In some of the tunnels there were little families of sleeping bats. However, when they got awakened, they started to fly like crazy. I was really anxious that some of the younger competitors might get too scared to punch a control at the end of the tunnel in such a situation. To be honest, during my cartography work I also got scared once and ran away in a hurry. My 2nd worry was about the size of the tunnels – 1m wide and only about 1,8m high. I was really afraid that some people might get hurt – that's why I recommended running in a helmet in an event bulletin and some of the tallest runners followed this advice! I was also a little bit anxious about the capacity of the tunnels. But none of these cases ever happened, phew!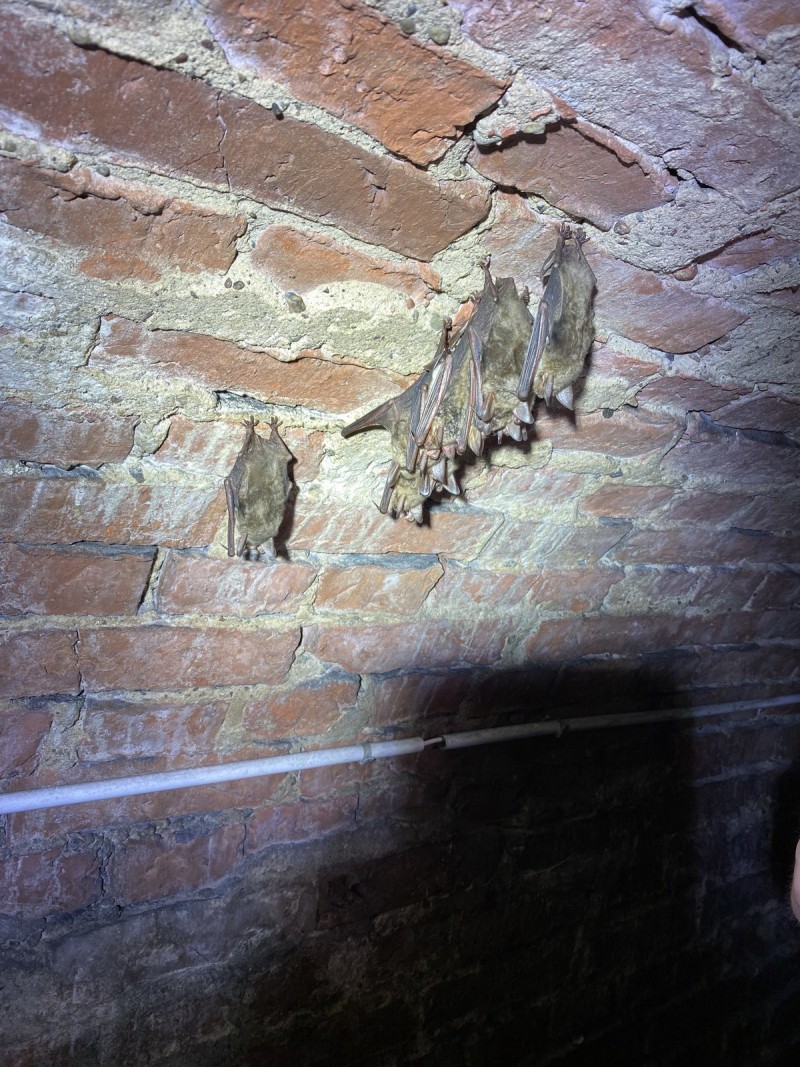 Q: What is your favourite leg in the course – and why? I chose one myself for "Route to Christmas", but that might not have been your favourite.
My favorite leg in the nominated course is surely 6-7. I put the 7th control deliberately as much to the west as possible to make the left routechoice look more tempting. However, it makes you run through the tunnel almost 75% of the whole leg, which is very adventurous for sure, but not too fast. The right is not only much faster in running speed, but also… shorter by 30 metres! However, to find it, it is compulsory for the runners to perfectly understand the area east of the 7th control and that's what I really like in a properly set sprint race: if you are not prepared beforehand, you lose time. I think I can even call it one of my own main principles when setting a sprint course.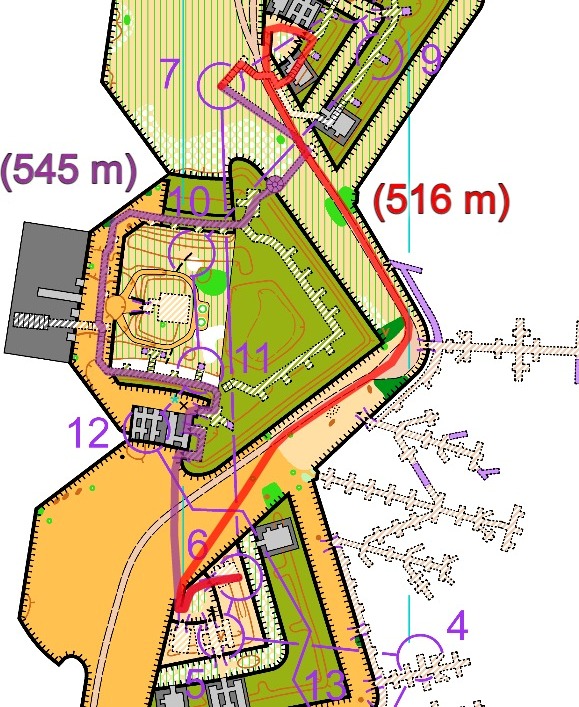 Q: Did you get any surprises with respect to which routechoices were fastest, which routes were taken, or were the athletes made mistakes?
The one thing that surprised me a bit was the fact that people told me that it was not as incredibly difficult as they had thought before. Don't get it wrong – it was a very positive surprise, because before the race a lot of people had been talking that it was going to be an "orienteering walk" competition, but it turned out that they were able to move quite smoothly in this terrain. Even the race winner in M21 – Michal Olejnik – who usually doesn't like too strange (the so-called fun) courses, told me straight after his race that he almost felt like during a normal sprint race and he wasn't overwhelmed but happy with the challenge. Finally, I would like to add that that day I saw something for the very first time in my life. I had never seen so many grateful, happy and smiling from ear to ear faces after any race in my life before. This was surely the best gift I could have got for all the work involved!
Q: You were both map maker and course planner – how much time did you spend on this project overall?
Usually, when I prepare maps and courses for a competition, I do 3 visits into the terrain.
The 1st one is of course about cartography works in the terrain. This one went surprisingly well and smoothly and took only about 6 hours. I had had no templates of the tunnels before, so this was quite a challenge, but fortunately the angles of the curves were quite obvious.
The 2nd one is about checking the map and looking for good places for controls. This one took about 4 hours. I got to know that I somehow 'got lost' during the 1st visit and missed one of the tunnels at all! One very interesting thing is that I drew all of the tunnels by hand and all of them appeared to be twice as long on the map than in reality. That's why I decided to count my steps in each of the tunnels and make the lengths of them appropriate. These tunnels are completely dark, so you have to use your headlamp all the time and it's really funny how different you feel the distance when in dark compared to when in open space!
The 3rd one is the last check about 1-2 weeks before the competition. It's usually quite short, if there are any major changes to the map. Let's say – 2 hours.
Sprint cartography and course setting is mainly about computer works. Summing it up, I think I spent about 25 hours in front of the screen making the map (my biggest issue was to make the map as readable as possible) and about the same amount of time preparing the courses. I had known it was going to be a unique competition, so I triple-checked all of the line and circle cuttings, not to make any mistake. In total, if my Maths is correct, it makes around 62 hours.
At the end I would also like to invite all of the readers for Pomeranian Sprint Cup 2023 which is going to take place on 26-28 May. I am also the main cartographer and course setter for this event and I can reassure you we'll do our best to make this event a long-lived memory for the competitors. I think I can also add that we are preparing a special surprise race for the elite classes. Thanks a lot for all the votes and see you in May, then!
Results: Course of the Year 2022
After having two long distance courses in the top in the 2021 edition, we had two sprint courses at the top in the 2022-edition. This is maybe fitting as this is the first year we have a sprint only World Orienteering Championships.
We have 6 different countries in the Top 6 – Poland, Denmark, Portugal, Sweden, Switzerland and Italy, thus a good geographical spread. In addition, we have a Norwegian course in the Top 10 – the Norwegian Championships Ultralong.
See all nominated maps here.
Prizes from our Sponsors
Prizes from our Sponsors always makes it more fun! There will be a prize for the first one suggesting the course which ends up becoming "The course of the Year 2022″, and prizes drawn among the ones suggesting and voting. All prizes are transferable to other persons (you don't have to travel yourself). Note that in those cases where prizes are race entries, the race organizers may decide to withdraw prizes or transfer prizes to another competition/year if races are canceled due to COVID-19.
Event sponsor: 
55th Kainuu Orienteering Week (KOW), July 2nd-7th 2023 (Finland)
Prize offered: 4 packages, each consisting of 2 free participations for the whole week in any class (competition classes or open courses) at Kainuu Orienteering Week 2023. Total value up to 850 EUR. Transferable to other persons.
Open and International Orienteering Week in Finland, city of Kuhmo and Jämäsvaara competition terrain (one of the best orienteering terrains in Kainuu)
More information: Kainuu Orienteering Week is the Finland's biggest orienteering week and the world's second oldest orienteering week, as it has been held annually since the year 1966. Kainuu O Week is held in the Kainuu region of Finland and traditionally the event is held in the beginning of July (week 27). In 2023, the event will be held in the Kuhmo and Jämäsvaara competition area. Jämäsvaara is one of the most legendary and finest orienteering and nature destinations in Kuhmo and Kainuu. The magnificent terrain and landscapes of the area attracts the eyes (and shoes) and offers orienteers a memorable orienteering experience! Note also the 2nd official Kainuu MTBO Week 2.-7.7.2023 in Kuhmo – come and enjoy the best MTBO terrains and great landscapes of Kainuu. The following entry steps are: 28th Feb 2023 / 31st May 2023 / 12th June 2023. For more information see www.rastiviikko.fi.

Event sponsor: O'France 2023 Cerdagne Capcir July 29th – August 4th (France)
Prize offered: 2 packages, each for 2 persons, consisting of full entry fee for O'France 2023 (1 training, 5 forest stages, 1 urban race, 1 o-top). Value about 500 EUR. Transferable to other persons.
Have you ever heard about Font Romeu ? French Orienteering Federation (FFCO) and local clubs are pleased to welcome you for a new O'France edition there, in the magnificent and wild terrains of the Pyrénées-Orientales. "It's a dream terrain for orienteering ! With the landscapes and the sun, it's the best place for a 5 days of races. I used to go there every year when I was young. The region of Font-Romeu for sure helped me to improve my skills", said Thierry Gueorgiou, sponsor of O'France 2023. More information at the webpage: O'France 2023 (o-france.fr) – see a small tast of what awaits you in France here.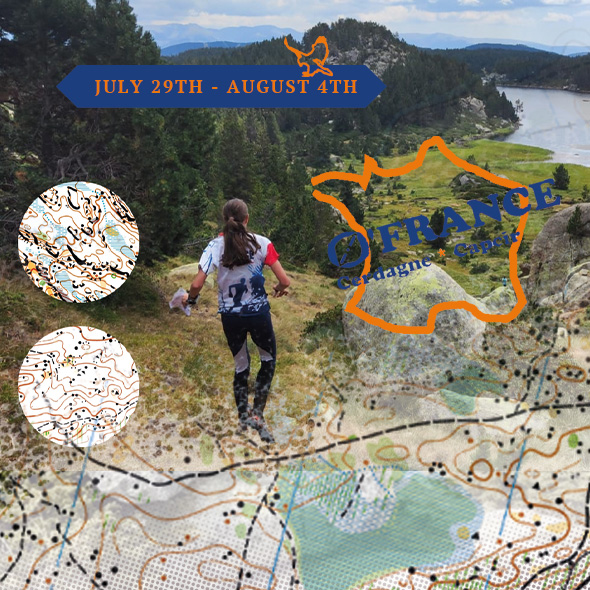 Event sponsor: Swiss O Week 2023, July 15th – 22nd 2023 (Switzerland)
Prize offered: Competition package for two persons: Entry for two persons at the Swiss O Week 2023 in Flims Laax, including all mountain railway tickets for the week and free entries to all WOC 2023 finals. Value 500 CHF.
You are welcome to Swiss O Week 2023 in Flims Laax, from July 15 – July 22. The SOW 2023 will be overlapping with the World Orienteering Championships 2023 Flims Laax. It is therefore possible to combine the two events as a spectator and as a runner at the Swiss O Week! Read more at the website https://swiss-o-week.ch/en and on Facebook www.facebook.com/SwissOWeek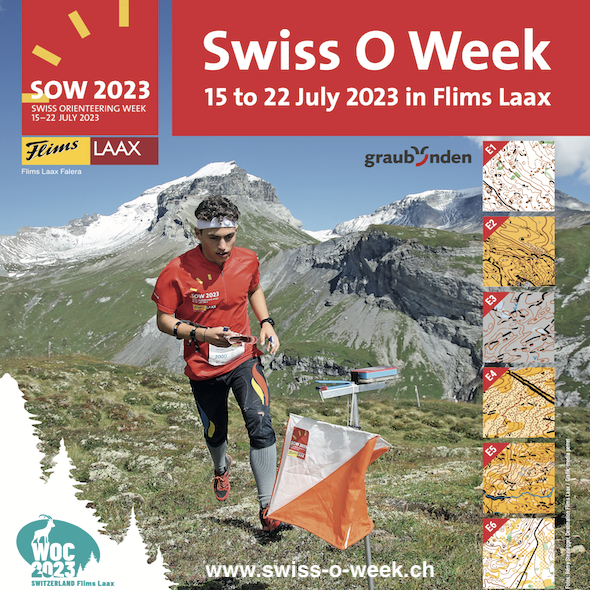 Training camp/event sponsor: Madeira O-Camp 2023 + Madeira O-Festival 2023 (optional), (Portugal)
Prize offered: A package for  2 people – consisting of all packages of the Madeira O-Camp (11 different orienteering trainings), 3 nights accommodation in Hotel do Centro in Funchal (with breakfast, individual rooms). In addition optionally 2 entries to the Madeira O-Festival 2023 competitions January 13th – 15th 2023 (3 stages, all included) if this fits your travel arrangements. Total value up to 440 EUR. Transferable to other persons.
More information: For about two decades, orienteering events have been organized on a regular basis all over the island of Madeira, and there are already close to 100 orienteering maps. This island has a great wealth of natural heritage. We emphasize its epic forests, with special emphasis on the largest patch of Laurissilva forest in the world. The Madeira Orienteering Festival will be the 4th edition, after two years without organizing. Our club (CMoF) has experience in the organization of many outdoor events, the most popular is the Madeira Island Ultra Trail (MIUT). To help develop the sport and take advantage of all this potential, we decided to create a training camp with around 15 different orienteering courses, not only for the many tourists who visit us, but also for those who live in the region and enjoy orienteering. Many of the forest maps cover areas at an altitude of around 1400m, being the highest at 1800m, a consequence of the island's orography. Our urban maps cover very different villages, some are found in beautiful fajãs such as Seixal, Porto Moniz and Jardim do Mar, cut by intricate paths along banana plantations (Jardim do Mar) or vineyards (Estreito de Câmara de Lobos), which are crossed by endless levadas that blend in between the paths (Machico; Arco da Calheta; Seixal). Ready to embark on this O-adventure through the beautiful island of Madeira?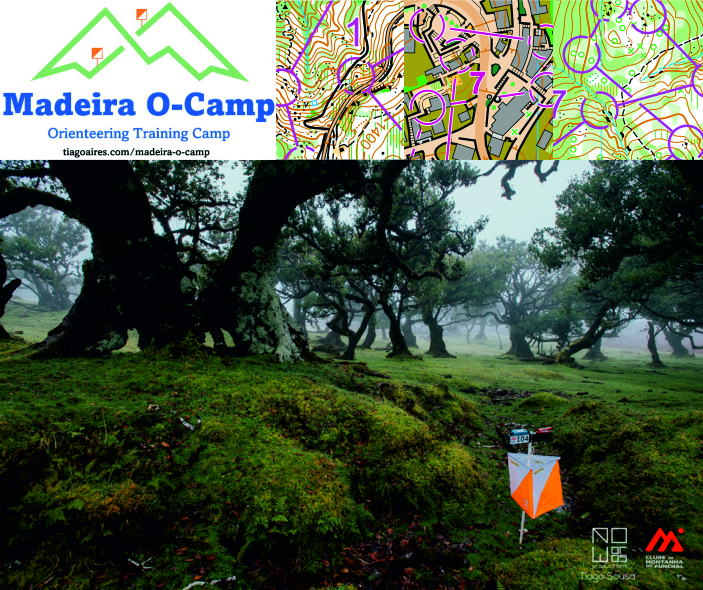 Software sponsor: OCAD Orienteering 3-year license
Prize offered: One 3-year licence for the software "OCAD Orienteering".  Value about 400 EUR. Transferable to other person (before activation).
More information: OCAD 2018 Orienteering – Perfect to Produce Orienteering Maps. This edition is dedicated for orienteering map making with the OCAD Sketch App Data Exchange tool, legibility check tools, a step-by-step wizard for analyzing of LiDAR data and much more. Also, it contains the Course Setting Module with which you can use the new Canvas function or upload courses directly to Livlox and SPORTident Center. Read more at https://www.ocad.com.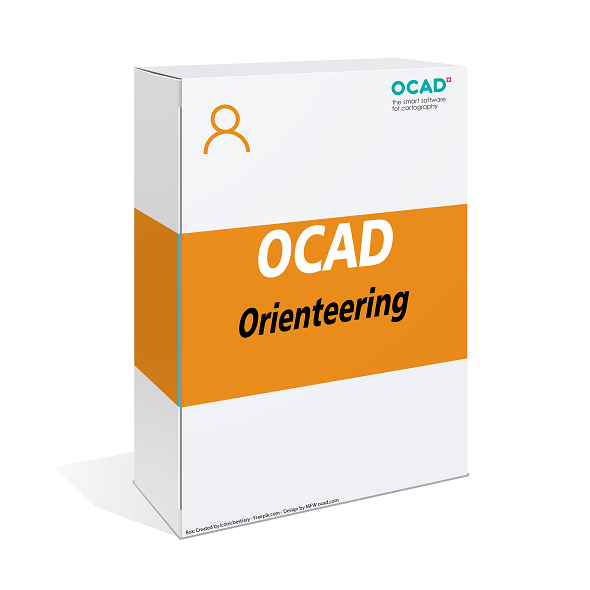 Event sponsor: OOCup – July 26th – 30th 2023 (Slovenia)
Prize offered: 2 packages, each for 2 people – consisting of: Entry for the complete 5 days OOCup competition. Total value around 400 EUR. Transferable to other persons.
In 2023 we are going back to karst forests, to the beautiful forests of Trnovo plateau. 8 years have passed since the last OOcup in these areas and it is time to revisit them! All maps will be updated to new standard and we will also add some new terrain which has never before been used for orienteering.  It is going to be GREAT! More at oocup.com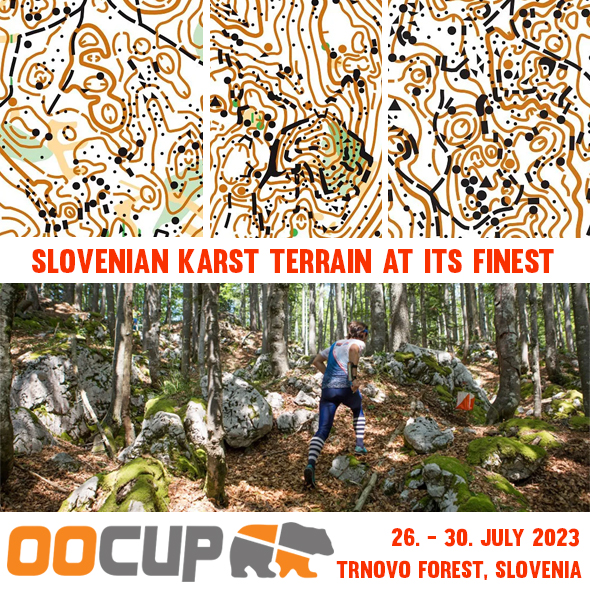 Event sponsor: 
Czech Orienteering Tour, August 3rd—6th 2023 (Czech Republic)
Prize offered: 2 packages, each consisting of 4 free participations for the Czech O-Tour 4 days in Kokořínsko. Total value up to 400 EUR. Transferable to other persons.
Why to come: some of the most difficult sandstone terrains, a great vacation in the middle of summer, venue of the Orienteering World Cup 2023.
More information: The summer part of Czech O-Tour 2023 will go on at the beginning of August in Kokořínsko region: 1 amazing sprint and 3 races in rocky sandstone terrain. But that's still not all. In addition to your own racing, you can be in the scene of an elite orienteering event. On the same days and in the same location, the 2nd round of the Orienteering World Cup will take place. This part of the Czech O-Tour will thus be the largest even with numerous international participation. For more information see o-tour.cz, Facebook, Instagram
Event sponsor: Lipica Open 2023. March 11th – 15th 2023 (Slovenia)
Prize offered: 2 packages, each for 2 people – consisting of entry to complete 5 Day Lipica Open competition. Value up to about 330 euro. Transferable to other persons.
Lipica Open is a popular season starter in the Kras region of Slovenia. Enjoy Slovenian karst terrain already in March. Please note that there are good training camp possibilities in SW part of Slovenia and feel free to contact us regarding that at any time. More at www.lipicaopen.com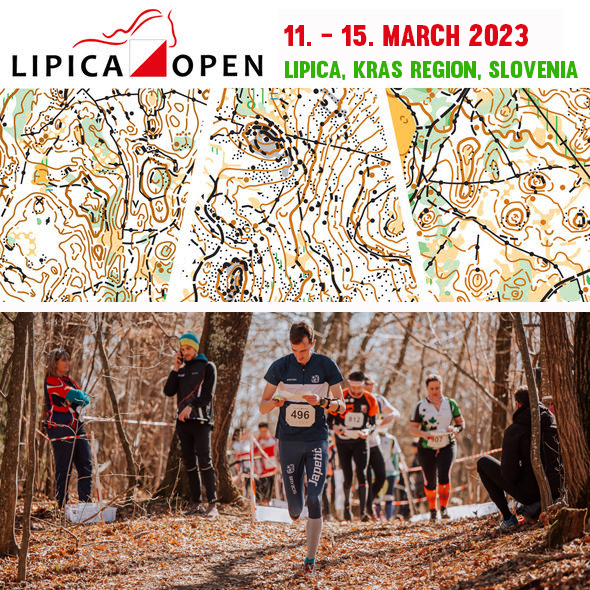 Event sponsor: Kapa 2023 – June 30th to July 2nd (Latvia)
Prize offered: Two family entry packages to Kapa 3days, where each package includes an entry for two adults and one child, space for a tent at the event camping and a car parking voucher. Total value is around 250 EUR. Transferable to other person.
More information: Kapa 3-days is the largest orienteering event in the Baltics. We have hosted participants from around 20 countries. It is a long o-weekend for families – from Friday to Sunday. This year we are entering an unused terrain next to the Baltic Sea around the town Roja. Kindergarten will be available at the event centre, great atmosphere guaranteed, including live music in the evening and a sprint relay at the event centre. Just come with your family and enjoy the Baltic summer and the beautiful beaches of the Baltic Sea! Check out the best connection to Riga (RIX) airport or come by your car! This year's event page: 2023.kapa.lv. Facebook page: facebook.com/Kapa3days.