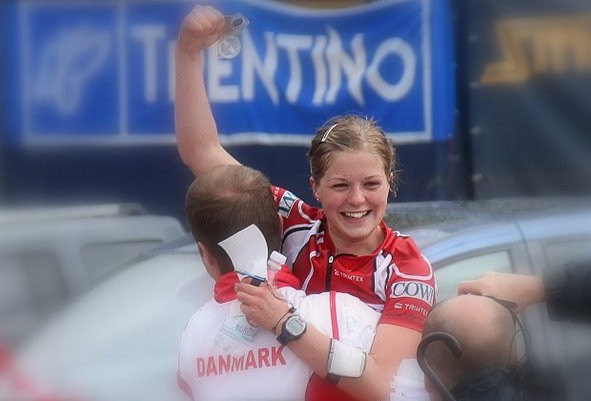 [Updated: Results are official] L-Team with manager Lukas took the overall victory in the Fantasy JWOC 2009 according to the preliminary results. Note that results will be checked and updated Saturday. Please report any errors in the comments. I'd also be very pleased to get some feedback on the Fantasy JWOC. Is this something we should repeat? Are the rules better than for the Fantasy World Cup? If we repeat this, I'd like to get some sponsors so I could give you some prizes…
Update July 11th 22:00: Results have been checked and are official. No complaints have been received. Congratulations to Lukas and L-Team for a clear victory!
Picture above from Tutzon@Picasa
Best for race 3: Da Da Da Danes
Manager: Asbjørn Mathiasen
Earnings: 7859.5′ Euro
1. Ida Bobach – 900′ Euro (3.)
2. Søren Bobach – 562.5′ Euro (5.)
3. Gustav Bergman – 407′ Euro (7.)
4. Matthias Kyburz – 350′ Euro (8.)
5. Philipp Sauter – 1600′ Euro (2.)
6. Fiona Kirk – 1000′ Euro (4.)
7. Anton Tynong – 60′ Euro (38.)
8. Linnea Martinsson – 480′ Euro (17.)
9. Tove Alexandersson – 2000′ Euro (1.)
10. Martin Hubmann – 500′ Euro (4.)
It is already possible to update your team ahead of the middle distance on Friday – but it is probably wise to wait until after the qualification on Thursday.
Note! There may be errors in the results below as I got official results quite late – please report any errors in a comment below.
Overall results
| | | | | |
| --- | --- | --- | --- | --- |
| Place | Team name | Manager | Points so far | E-mail address |
| 1. | L-Team | Lukas | 20133.5′ Euro | lukas@—–.— |
| 2. | Da Da Da Danes | Asbjørn Mathiasen | 19477′ Euro | onhasher@—–.— |
| 3. | Gaga Deluxe | Patinho | 19089.5′ Euro | patrick-ol@—–.— |
| 4. | OLG Herzogenbuchsee | Severin Howald | 18812.5′ Euro | howaldse@—–.— |
| 5. | Juspo | Juspo | 18637′ Euro | juspo87@—–.— |
| 6. | Pekinggrillens stjerner | Perz0r | 18596′ Euro | per_hj@—–.— |
| 7. | Winnerteam | Regula | 18521′ Euro | rexa85@—–.— |
| 8. | Solidpowder | Tero Rist | 18291′ Euro | kaspar.haegler@—–.— |
| 9. | Alpine Rockers | Ruud | 18189′ Euro | ruuud@—–.— |
| 10. | holde | gian | 18018.5′ Euro | gian_ch@—–.— |