Todays leg in Route to Christmas is from Spain – in a maze-like area full of rocks, paths and green areas. The chosen leg is leg number 18 in the Men Elite course from the CEO 2010 event at April 4th 2010. This leg is not of those very long legs where you search a lot for a possible route – it is rather a short leg which included due to the interesting terrain.
The leg is as usually first provided without routes – you may take a look at it and think about how you would attack this leg (if the image is too small, you may click on it to get it larger):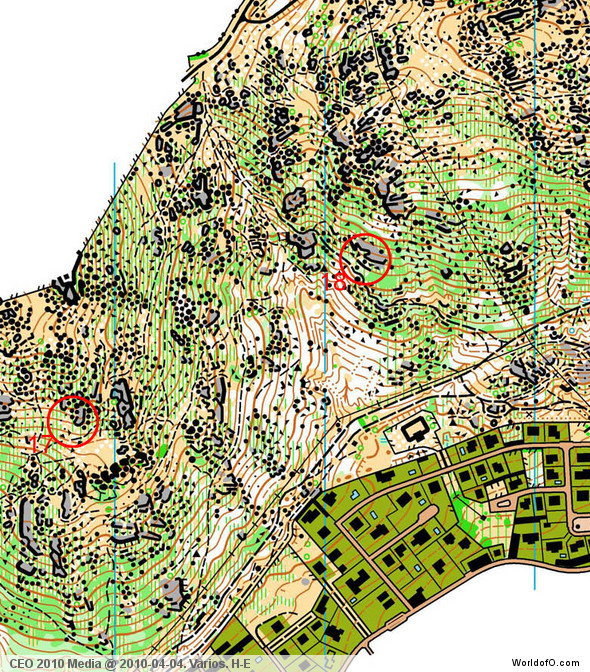 Webroute
Next you can draw your own route using the 'Webroute' below. Think through how you would attack this leg, and draw the route you would have made. Some comments about why you would choose a certain route are always nice for the other readers.
Then you can take a look at how the runners who have drawn their route choice solved this leg. The basis for choosing your route on this type of leg is a bit different than on the longer legs which have been the topic in Route to Christmas the previous days. Here typically simplification and risk-reduction while keeping the speed at a maximum is what dictates the choice. Without having been in the terrain, it looks to me like attacking the control from below is the most secure way – following e.g. the blue route of BB.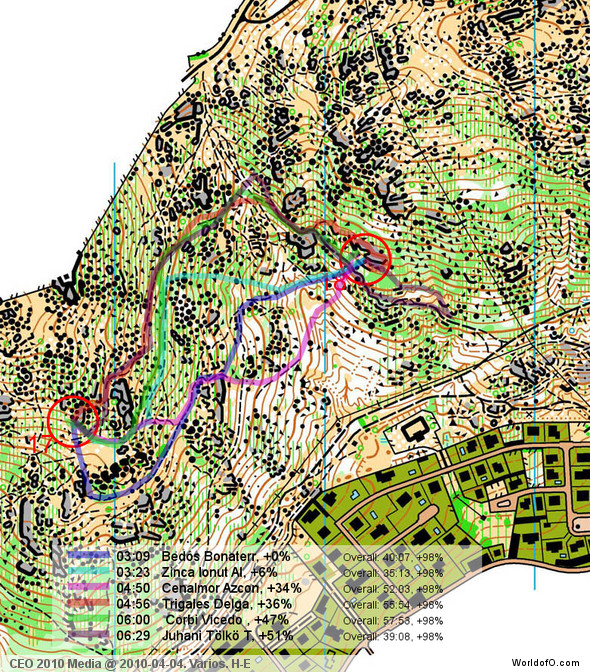 Complete map in Omaps.worldofo.com
You find the complete map and Routegadget info in omaps.worldofo.com at this location.