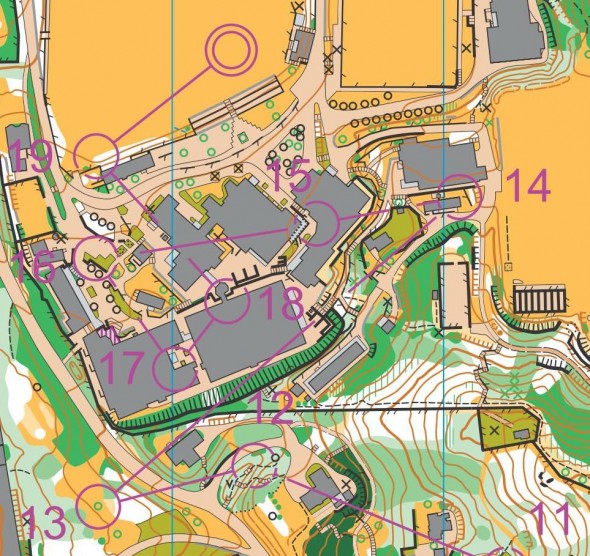 [Updated with Maps and WebRoute!] Victories for Tove Alexandersson (Sweden) and Matthias Kyburz (Switzerland) in today's very long World Cup sprint in Wellington, New Zealand. Winning times were 17:52 for Kyburz and 19:32 for Tove Alexandersson.
The map sample above shows the last part of the men's course – this last part of the race is where Kyburz secured his victory.
Again we had a Swiss/Swedish dominance among the men with 9 out of the first 11 from Sweden or Switzerland. Kyburz won ahead of Jerker Lysell (Sweden) and Matthias Merz (Switzerland). In the women's class we had double Sweden with Annika Billstam in second spot. Lizzie Ingham (New Zealand) took a very popular 3rd place on home ground.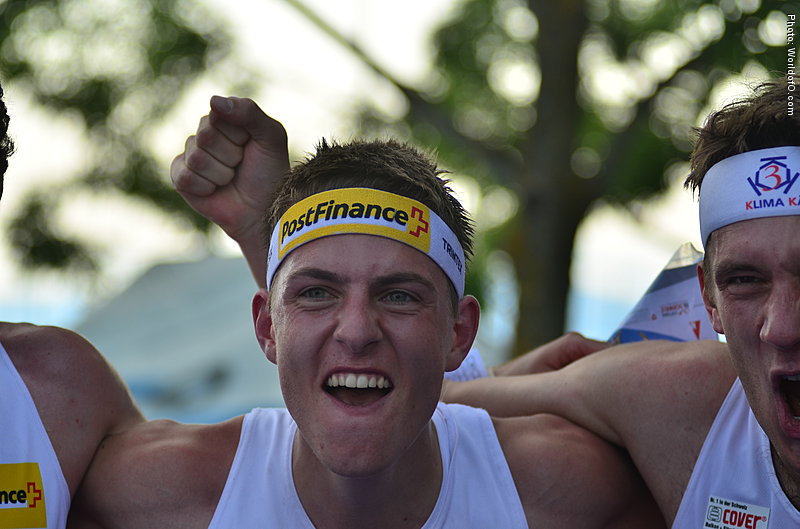 Matthias Kyburz, winner of the WOC sprint 2012 in Lausanne, took another victory at the second World Cup race in the 2012/2013 season in Wellington, New Zealand.
Tricky courses
There were some great route choices, some with climb which made it hard to work out fastest route
– It was very tricky. Really hard to see the optimum route, early leader Tue Lassen said after his race.
Lassen's time of 18:56 kept the Danish runner on top of the results list for a long time – even if it was nearly four minutes behind the expected winning time. The fast Dane who has put in some extra sprint-training this winter obviously did some good choices on the route choice legs.
– There were some great route choices, some with climb which made it hard to work out the fastest route, Lassen commented.
Why not check out the courses for yourself? If you want to face the challenge the same way the runners did when they got the map, you can use the WebRoute below to draw your route for the first 8 controls of the men's course. Can you spot the best route choices? Some comments about the optimal route choices would be great – with no GPS available analysis is not as easy as it usually is in modern orienteering.
(The article continues with full maps and results below the WebRoute)

Maps
Here you find maps from all the three New Zealand World Cup races so far:
Here are also maps from the sprint qualification and from the middle distance:
Thanks a lot to the organizers for providing World of O with maps.
Results men
Note that results are unofficial results from live timing system.
Results women