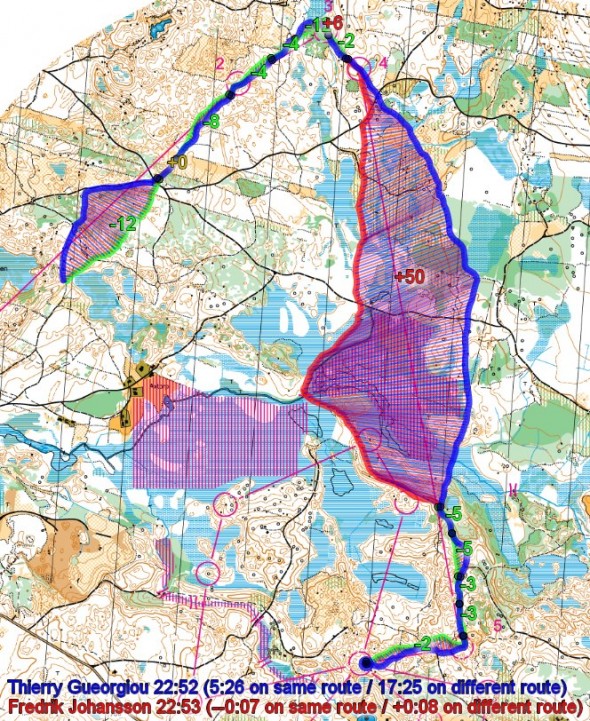 Thierry Gueorgiou and Simone Niggli both showed that they will be very difficult to beat this season – with clear victories in very strong startfields at the Silva League Long distance race in Sweden today. Meanwhile Hans Gunnar Omdal/Mari Fasting and Topi Anjala/Minna Kauppi won the national races in Norway and Sweden.
Three men had the legs (and nearly the technique) to win at Silva League today
With GPS-tracking from all three races, there is a lot of interesting stuff to look at – and many interesting observations to be made. I have had a look at all the GPS tracking and split times, and pushed out some interesting illustrations. If you are a Facebook user, please comment on the illustrations.
I am sorry for only providing a very brief analysis and linking to Facebook for illustrations, but this is what was possible today. I hope it is still better than nothing.
Observations Silva League, Sweden
Some interesting observations from Silva League here:
Lørdagskjappen, Norway
From Norway:
FinnSpring, Finland
GPS-tracking and results
Links to GPS-tracking and results: