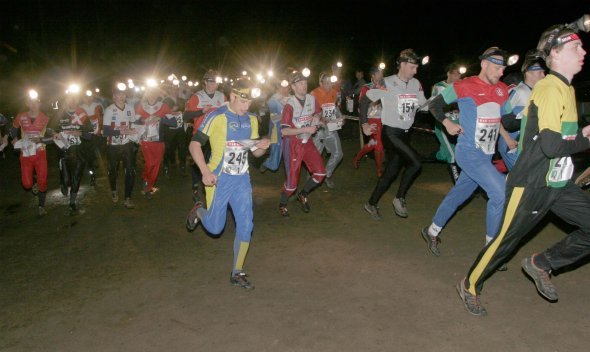 Only 3 days left to 10Mila – and everybody is preparing for the big spring adventure in Sweden! Who will be the top teams in 10Mila 2013? Submit your tip for the results in 10Mila 2013 below – and see what others think!
A quick favourite preview below (but without doing all the research yet). Who is your favourite – and why? Please add a comment below and let me know the reasoning behind your tips. Good comments will be "lifted" into this article with an attribution :)
An interesting comment from ".j.":
Due to the late spring (in Scandinavia) many runners even in the top teams have only a few relevant races behind them this season. Thus predicting is a bit more uncertain than usual and we may see some unexpected failures. On the other hand, the fast terrain will keep the pack together well into the race. In the end, I have hard time seeing how anyone could beat Kalevan Rasti this year.
Men
Kalevan Rasti. Winner 2011 – third in 2012. Biggest favourite along with Halden
Halden. Winner 2012 – favourite also this year along with Kalevan Rasti. Although one of our commenters has not got high hopes for Halden this year: "Three major players are out or very reduced: Boback, Dæhli and Lundanes (Best case: Top 10) My guess: Wingstedt on last leg!" I think the commenter is too pessimistic, and that Halden will fight for Top 3 – and I think Wingstedt will be very strong indeed …
Vaajakosken Terä. Named as favourite by many – only 14th in 2012.
Kristiansand OK. Second in 2012 – have they got the winning team this year?
IFK Göteborg
Malungs "Good self confidence after a redemptive 2:nd place at Jukola 2012?" (comment by Tyler)
Järla
OK Linné
OK Orion
IFK Lidingö
OK Tisaren
Women
Halden. (Commenter below says: Three major players are out or very reduced: Hausken, Dodin and Bjørgul)
OK Tisaren
OK Pan Århus
Tampereen Pyrintö
OK Linné
Domnarvets GOIF
IFK Lidingö
Sävedalens AIK