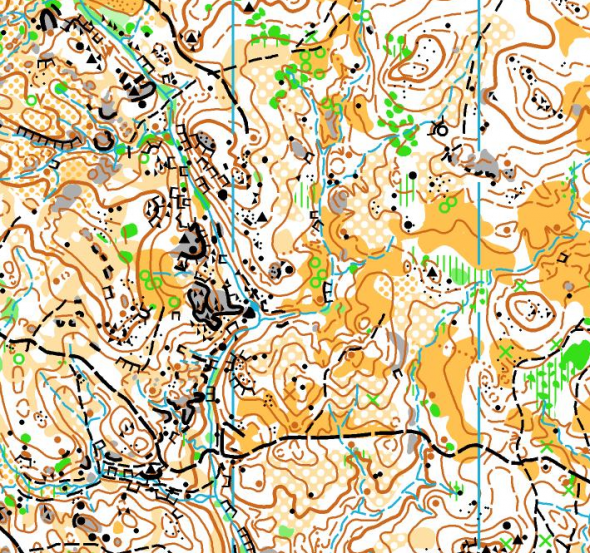 Middle Qual on Friday, Middle Final on Saturday and Mixed Sprint Relay on Sunday. Live GPS-tracking and  – that's the program for the first World Cup round of 2014, organized in Turkey. Turkey offers varied and technically interesting terrain – this will be an interesting weekend for orienteering fans. The map above is one of the training maps not far from the World Cup area – Gebiz.
The New Zealand trip in 2013 was a big success for Sweden
For the second year in a row the IOF has chosen to start the World Cup in European winter time. Last year the World Cup opener was organized in New Zealand in January featuring 3 races: A Middle distance, a Sprint race and a Chasing start. The New Zealand trip in 2013 was a big success for Sweden – returning home with World Cup leaders in both the mens's (Jerker Lysell) and the women's (Tove Alexandersson) class.
This year there is only one individual race and one relay in the first World Cup round. In addition the first race in the unofficial mixed sprint relay World Cup will be held on Sunday – an important test ahead of the first ever mixed sprint relay in a World Championships in July in 2014.
Program
Friday Feb 28th 08:00 CET: World Cup Middle Qualification (Tekirova, 3.6 / 3.0 km, 25 minutes winning time)
Saturday March 1st 08:00 CET: World Cup 1 – 2014: Middle Final (Phaselis, 5.1 / 4.4 km, 35 minutes winning time)
Sunday March 2nd 08:00 CET: Mixed sprint relay (Kemer city, 4.4 / 3.8 km, 15 minutes per leg)
All times are CET. The top 30 in the Qualification go through to the A-Final on Saturday where they start in reverse order of the results. All below 30th place run later in the B-final.
Live services & Useful Link
There will be live GPS tracking, live results (and hopefully also live speaker sound).
Tweets about "#orienteeringwc @worldofo"

Interesting terrain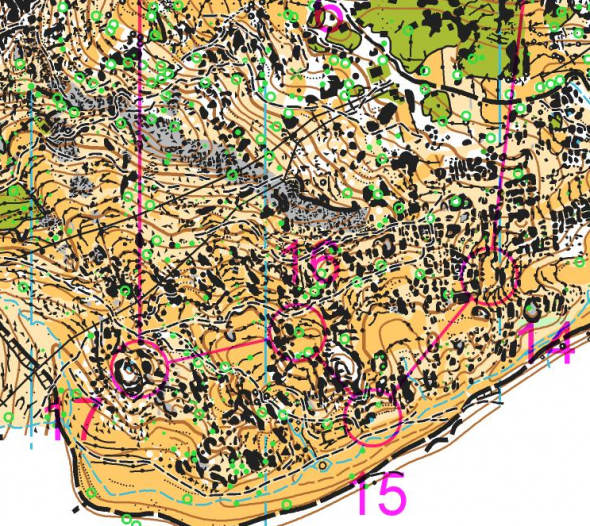 Turkey – and specifically the Antalya region – offers a lot of interesting orienteering terrain – with big variations. One example is the above map from Antalya O-Days last year. The terrain at this year's World Cup is not expected to be of this character though – the below map Cakirlar might be more representative, although it will probably also be very different from this map. No old map of the World Cup terrain exists. More can be seen about the terrain when model event maps are published during Thursday (this article will be updated).
In the bulletin the terrain is described as "very stony with a lot of vegetation", and it is said that therefore "frequent generalization has been made during mapping". It is also written that "there are many ancient stone coffins in the terrain in Phaselis. These are not marked on the map being so many in number".
Update: Model event map available here. With the Danish team stating that "it will be more tricky than it looks on the map. Green is GREEN".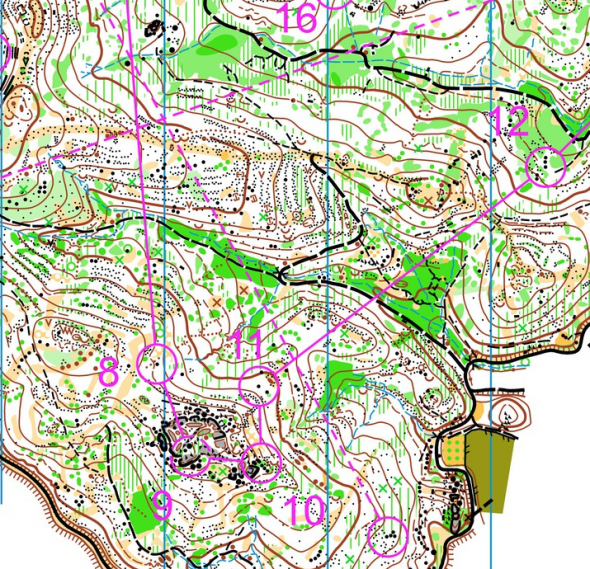 Paradise or stony & green challenge?
Below you see two tweets showing training terrains in Turkey (by GB Team's Hector Haines and reigning sprint world champion Mårten Boström – Boström's picture should be most representative for the middle distance races).
Orienteering in paradise! pic.twitter.com/oocbGar8R8

— Hector Haines (@HectorHaines) February 25, 2014
@HannuVarkoi @worldofo Roommate Pasi had a traditional mispunch at wrong control

— Mårten Boström (@martenbostrom) February 28, 2014
Different kind of challenges here in Antalya, Turkey after 3 weeks of O on sand dunes #orienteering pic.twitter.com/4uPTefdzws

— Mårten Boström (@martenbostrom) February 26, 2014
Top athletes missing – still good start fields
In the women's class only 3 Swedes and one Ukraine runner are present of the top 10 in the World Ranking
Even if all World Cup races count in the overall World Cup this year, several top runners have decided to skip the World Cup round in Turkey. Thus these runners will have a clear disadvantage in the fight for the overall World Cup.
Still there will be tough competition in the World Cup opening in Turkey – at least in the men's class, with 7 of the first 10 men on the World Ranking at the start (Daniel Hubmann, Matthias Kyburz, Fabian Hertner, Karl Erik Jerker Lysell, Gustav Ingemar Bergman, Martin Hubmann and Oleksandre Kratov (missing from the top 10 are Thierry Gueorgiou, Olav Lundanes and retired Matthias Merz).
In the women's class only 3 Swedes and one Ukraine runner are present of the top 10 in the World Ranking ; Tove Malin Frida Alexandersson, Helena Anna Jansson, Lena Marie Eliasson, , Nadiya Volynska  (missing from the top 10 are retired Simone Niggli, injured Minna Kauppi, pregnant Anne Margrethe Hausken, Ida Bobach who has had injury problems, Annika Billstam and Tatyana Riabkina)
Daniel Hubmann – back in good shape – is ready for World Cup in Turkey:
Nice to be back in Turkey, for the first World Cup race! Training maps are looking little bit different than in… http://t.co/DMtemz3TMT

— Daniel Hubmann (@dhubmann) February 26, 2014
Sprint focus
Looking at the registered team, one can note that Switzerland, Sweden and Finland travel with full, strong teams. Several of the other teams (e.g. Norway, Denmark) have more of a sprint focus, while some teams have very few runners at the start. Some runners (like reigning World Champion Thierry Gueorgiou) have decided to stay in Portugal for the Portugal O-Meeting.
Note that in the unofficial sprint relay World Cup, each nation may enter up to three teams – each consisting of two men and two women (the women running first and last legs).
What do you think about having the first World Cup round in Turkey already in February/March?