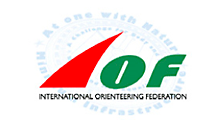 In a common proposal for the IOF General Assembly, the Nordic orienteering federations (NORD) suggest several changes to the international orienteering calendar which is thought to provide higher quality and more attractive events.
The proposal consist of the following points (see the full proposal here):
Splitting of WOC into urban and forest WOC – each organized every second year. terrain WOC would include the Middle, Long and Relay disciplines plus one additional "first-to-finish" discipline. . The urban WOC would include the existing individual start sprint discipline (with qualifications and final), a knock-out sprint discipline based upon the experience of the World Cup (NORT) and a sprint-relay. The split WOC would guarantee for more nations the realistic possibilities to apply and host WOC because of reduced organizing costs. Also the costs of participating at WOC would be decreased.
Less competitions in MTB-O, Ski-O and Trail-O. In MTB-orienteering, Ski-Orienteering and Trail-O should one major event held annually in all disciplines, World Championships or Regional Championships.
World cup should consist of 3-4 rounds between April and October. No single events should be organised separately and definitely not in January-March.
Some points related to financing/marketing (as the sanction fee needs to be reduced).
Discussion: Split WOC model
– There are more arguments for splitting into two WOCs than against it – that is still my opinion
The split WOC model has been discussed here at WorldofO.com in detail before (see e.g. this article) – including a poll among the readers of WorldofO.com where nearly 80% where in favor of a split WOC model (see below). The General Assembly in Lausanne in 2012 decided against the split WOC model after a narrow vote – and now the Nordic federations bring this item up again.
There are more arguments for splitting into two WOCs than against it – that is still my opinion. I will not include the full discussion here again, but as pointed out by NORD the split WOC should ensure that more countries can host a WOC and better quality events.