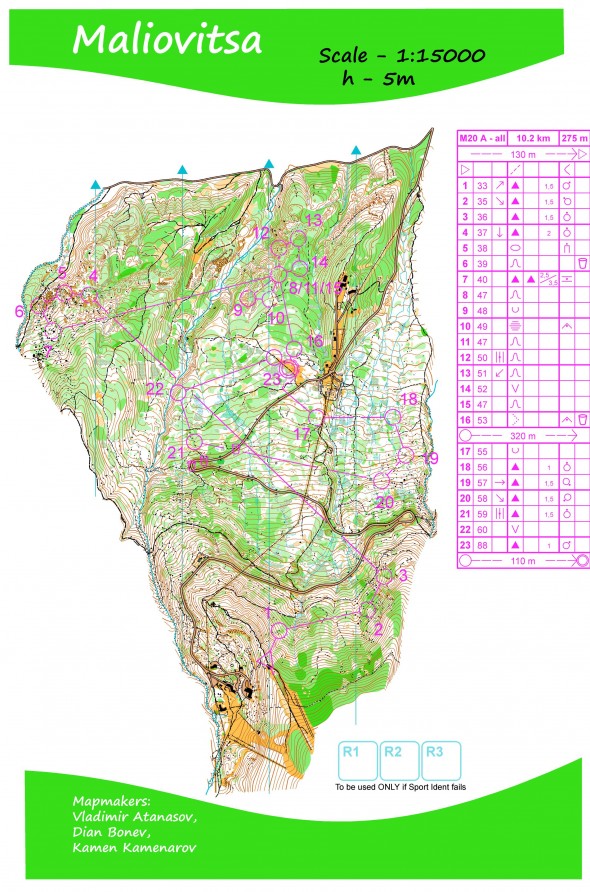 [Including full medal overview] 5 nations won gold medals at JWOC 2014 – Sweden, Norway, Finland, Switzerland and New Zealand – Sweden dominating the championships with 5 gold medals and 4 further medals. Another four nations won medals – Czech Republic, Italy, Poland and Denmark.
The men's individual races were won by runners from three different nation
Sweden showed again that they have very strong junior orienteers – capable of performing on top level in very different terrain and in all disciplines. The most dominant athlete of the Junior World Championships in Bulgaria in 2014 was Swedish Sara Hagström with medals in all disciplines – of these all were gold except for the long distance which Hagström lost with 3 seconds to Gunvor Hov Høydal (Norway).
The men's individual races were won by runners from three different nations; New Zealand (Tim Robertson, sprint), Finland (Miika Kirmula, middle) and Sweden (Anton Johansson, long). Sweden won the relay just as for the women.
See the complete medal overview below – and top 10 results for each discipline below the medal overview. Links to full results are included at the bottom of the article.
Terrain and courses
The terrain chosen for JWOC 2014 was very varied – and each well suited for the discipline (the exception might have been the sprint which was on the easy side). The long distance offered some very interesting route choice legs – along with some other technical challenges for the athletes. The middle distance was very technical in a terrain dominated by many contour details. The relay was easier technical – well suited for a relay. Maps for each discipline are included below in the discipline-wise results/maps overviews.
Medal overview
Sweden:

5 gold

(Sara Hagström sprint & middle, Anton Johansson long, relay men & women), 2 silver (Assar Hellström long, Sara Hagström long), 2 bronze (Anton Johansson sprint, Andrea Svensson middle)
Norway:

1 gold

(Gunvor Hov Høydal long), 2 silver (Heidi Mårtensson sprint, relay women)
Finland:

1 gold

(Miika Kirmula middle), 2 bronze (Emmi Jokela long, Olli Ojanaho middle)
Switzerland:

1 gold

(Sina Tommer middle), 2 bronze (relay men & women)
New Zealand:

1 gold

(Tim Robertson sprint)
Czech Republic: 1 silver (relay men), 1 bronze (Marek Minar long)
Italy: 1 silver (Riccardo Scalet middle)
Poland: 1 silver (Piotr Parfianowicz sprint)
Denmark: 1 bronze (Miri Thrane Ødum sprint)
Sprint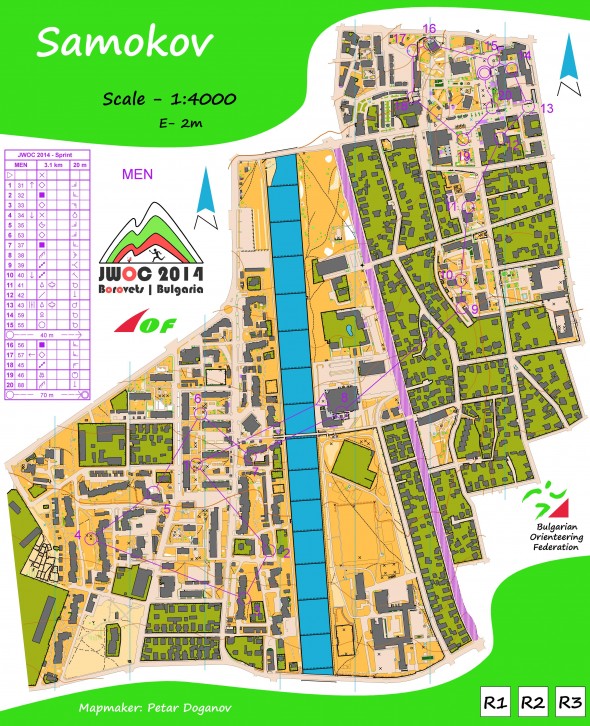 This shows how important the mental part of the equation is in a JWOC race
Although the JWOC sprint can be said to be one of the most open races in the Junior World Orienteering Championships – with all JWOC participants competing in one race without qualification race – all medalists in JWOC 2014 sprint were medalists from JWOC races in earlier years. This shows how important the mental part of the equation is in a JWOC race.
The men's title was taken by Tim Robertson, New Zealand, bronze medallist in the corresponding race last year, and the women's went to Sara Hagström, Sweden who beat last year's champion Heidi Mårtensson (Norway) by 5 seconds. All three women's medallists are previous medal-winners at JWOC; Sara Hagström took silver in last year's Long race whilst bronze medallist in this race, Miri Thrane Ødum, Denmark was Middle distance champion last year. Sweden finished with three runners in the top six in the results. In the men's race Tim Robertson was victorious by 6 seconds, with Piotr Parfianowicz, Poland, Long Distance champion at JWOC last year, in second place. Third was yet another name already well-known in JWOC circles: Anton Johansson, Sweden who was silver medallist in last year's Middle race. [Read full story at orienteering.org]
Results men
1 142 Tim Robertson New Zealand 14:41 0:00
2 132 Piotr Parfianowicz Poland 14:47 +0:06
3 113 Anton Johansson Sweden 14:51 +0:10
4 13 Tristan Bloemen Belgium 14:53 +0:12
4 56 Aleksi Niemi Finland 14:53 +0:12
6 140 Miika Kirmula Finland 14:54 +0:13
7 47 Jonas Egger Switzerland 15:09 +0:28
8 19 Olli Ojanaho Finland 15:11 +0:30
8 158 Assar Hellstrom Sweden 15:11 +0:30
10 75 Algirdas Bartkevicius Lithuania 15:12 +0:31
Results women
1 271 Sara Hagstrom Sweden 13:15 0:00
2 245 Heidi Mårtensson Norway 13:20 +0:05
3 262 Miri Thrane Ødum Denmark 13:32 +0:17
4 325 Frida Sandberg Sweden 13:38 +0:23
5 299 Tilda Johansson Sweden 13:47 +0:32
6 304 Nicoline Friberg Klysner Denmark 13:48 +0:33
6 272 Runa Fremstad Norway 13:48 +0:33
8 246 Malin Leandersson Sweden 13:54 +0:39
9 257 Sandrine Mueller Switzerland 13:55 +0:40
10 296 Eliska Kulhavá Czech Republic 13:59 +0:44
Long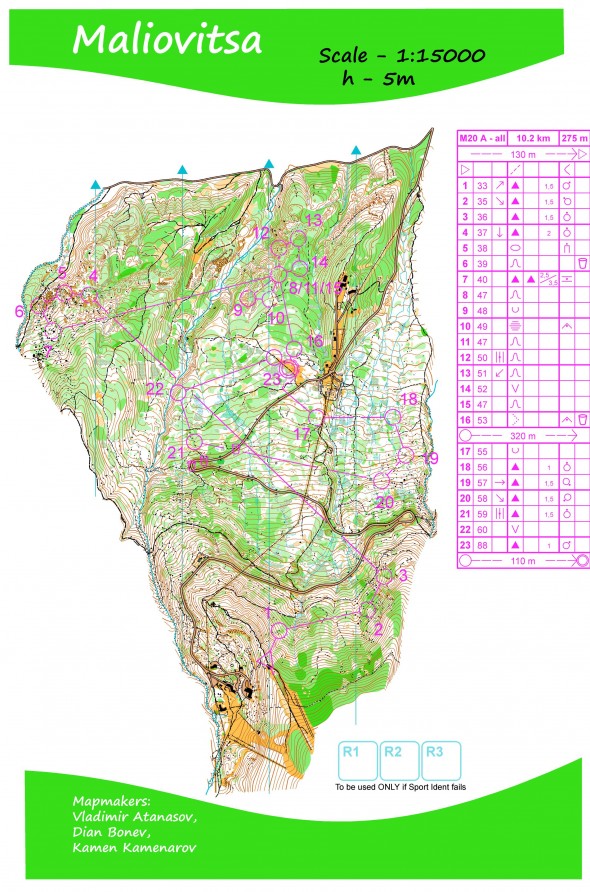 The long distance was a big success for Sweden – winning 3 of 6 medals including Anton Johansson's gold medal in the men's class. Norway won their only gold medal at this year's JWOC in the women's class with Gunvor Hov Høydal. Czech Republic took a popular bronze medal with Marek Minar.
Interesting fact: The winning time on the women's course was 13 minutes longer than the course planner's estimate while the fastest men completed their course 5 minutes quicker than estimated.
[
Read full story at orienteering.org
]
Results men
1 117 Anton Johansson Sweden 1:15:17 0:00
2 120 Assar Hellstrom Sweden 1:16:18 +1:01
3 159 Marek Minár Czech Republic 1:18:45 +3:28
4 158 Ivan Kuchmenko Russia 1:19:36 +4:19
5 113 Olli Ojanaho Finland 1:19:39 +4:22
6 56 Miika Kirmula Finland 1:19:58 +4:41
7 154 Thor Nørskov Denmark 1:20:21 +5:04
8 109 Borger Melsom Norway 1:21:31 +6:14
9 152 Moritz Doellgast Germany 1:22:32 +7:15
10 157 Riccardo Scalet Italy 1:22:49 +7:32
Results women
1 281 Gunvor Hov Høydal Norway 1:08:15 0:00
2 298 Sara Hagstrom Sweden 1:08:18 +0:03
3 267 Emmi Jokela Finland 1:09:15 +1:00
4 269 Anna Haataja Finland 1:11:45 +3:30
5 299 Mathilde Rundhaug Norway 1:11:58 +3:43
6 302 Paula Gross Switzerland 1:13:15 +5:00
7 215 Sina Tommer Switzerland 1:13:31 +5:16
8 280 Sandrine Mueller Switzerland 1:14:26 +6:11
9 311 Frida Sandberg Sweden 1:15:30 +7:15
10 209 Heidi Mårtensson Norway 1:15:55 +7:40
Middle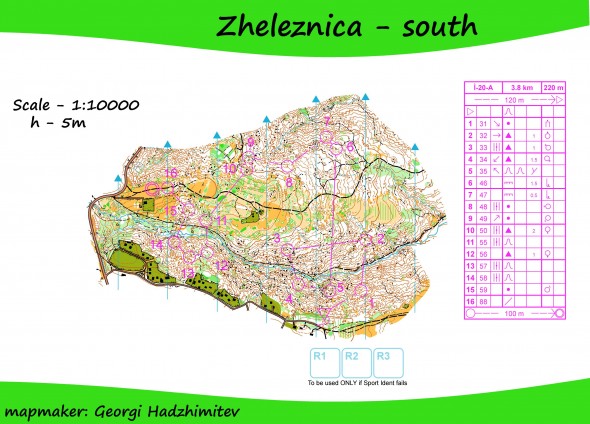 The middle distance race was the technically most challenging race in this year's JWOC – held in terrain with many contour details. In the women's class the gold medal was shared between the Queen of JWOC Swedish Sara Hagström and Swiss Sina Tommer. Swedish Andera Svensson finished third. The men's class was won by Finnish Miika Kirmula with Italian Riccardo Scalet in second and Finnish Olli Ojanaho in third. In addition to the silver medal for Italy, three nations were particularly pleased to have achieved podium placings: Great Britain in the women's race (Zoe Harding) and Austria and New Zealand in the men's (Xander Berger and Nick Hann). [Read the full story at orienteering.org]
Results men
1 59 Miika Kirmula Finland 28:58 0:00
2 24 Riccardo Scalet Italy 30:19 +1:21
3 53 Olli Ojanaho Finland 30:29 +1:31
4 47 Xander Berger Austria 30:44 +1:46
5 43 Nick Hann New Zealand 30:47 +1:49
6 51 Jonas Egger Switzerland 30:50 +1:52
7 6 Konstantin Serebryanitsk Russia 31:33 +2:35
8 25 Rudolfs Zernis Latvia 31:36 +2:38
9 31 Dmitry Naumov Russia 32:02 +3:04
10 3 Nicolas Rio France 32:12 +3:14
Results women
1 206 Sina Tommer Switzerland 28:43 0:00
1 258 Sara Hagstrom Sweden 28:43 0:00
3 256 Andrea Svensson Sweden 29:56 +1:13
4 254 Tilda Johansson Sweden 30:01 +1:18
5 248 Gunvor Hov Høydal Norway 30:13 +1:30
6 250 Zoe Harding Great Britain 30:53 +2:10
7 255 Emmi Jokela Finland 31:58 +3:15
8 243 Miri Thrane Ødum Denmark 32:28 +3:45
9 241 Jannina Gustafsson Finland 32:33 +3:50
9 245 Sandrine Mueller Switzerland 32:33 +3:50
Relay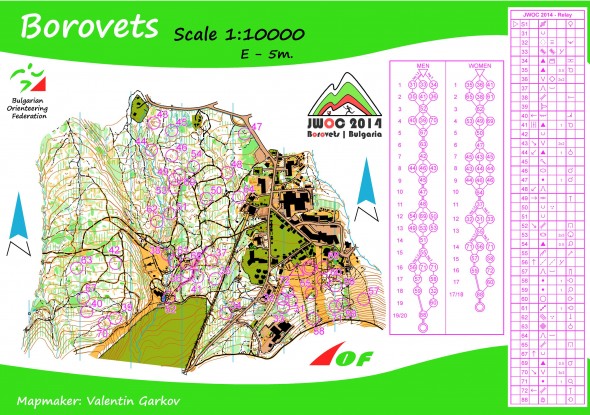 The fight for gold in the women's relay was a tight fight between Norway and Sweden which Sweden's JWOC Queen Sara Hagström decided with 10 seconds. The gap down to Switzerland (actually the 2nd team) was around 6 minutes. In the men's class several team were in the fight for gold – but in the end Sweden's long distance gold medalist decided the race against Czech Republic's long distance bronze medalist with 10 seconds. Switzerland was only 3 seconds behind in third spot. [Read the full story at orienteering.org]
Results men
1  Sweden 1 1:36:30
Assar Hellstrom 33:21
Simon Hector 31:04
Anton Johansson 32:05
2  Czech Republic 1 1:36:40
Ondrej Semík 33:24
Jonás Hubácek 31:06
Marek Minár 32:10
3  Switzerland 1 1:36:43
Jonas Egger 33:28
Tobia Pezzati 31:02
Sven Hellmueller 32:13
4  France 1 1:38:30
Arnaud Perrin 33:19
Loïc Marty 33:40
Nicolas Rio 31:31
5  Latvia 1 1:38:42
Mikus Purins 33:32
Alvis Reinsons 33:30
Rudolfs Zernis 31:40
—  Switzerland 2 1:38:59
Remo Ruch 32:58
Simon Wenger 33:12
Patrick Zbinden 32:49
6  New Zeland 1 1:39:05
Tim Robertson 33:02
Shamus Morrison 33:09
Nick Hann 32:54
Results women
1 Sweden 1 1:38:18
Tilda Johansson 33:31
Frida Sandberg 31:34
Sara Hagstrom 33:13
2  Norway 1 1:38:27
Heidi Mårtensson 32:43
Gunvor Hov Høydal 32:42
Mathilde Rundhaug 33:02
3  Switzerland 2 1:44:24
Paula Gross 35:46
Sina Tommer 34:53
Lisa Schubnell 33:45
— Switzerland 1 1:44:38
Ellen Reinhard 35:36
Lisa Holer 33:51
Sandrine Mueller 35:11
4  Ukraine 1 1:44:53
Daria Moskalenko 33:41
Olena Postelniak 34:11
Mariya Polishchuk 37:01
5  Finland 1 1:45:03
Jannina Gustafsson 33:39
Emmi Jokela 35:15
Annaq Haataja 36:09
6  France 1 1:46:08
Delphine Poirot 34:17
Chloé Haberkorn 34:54
Lauriane Beauvisage 36:57
See also: