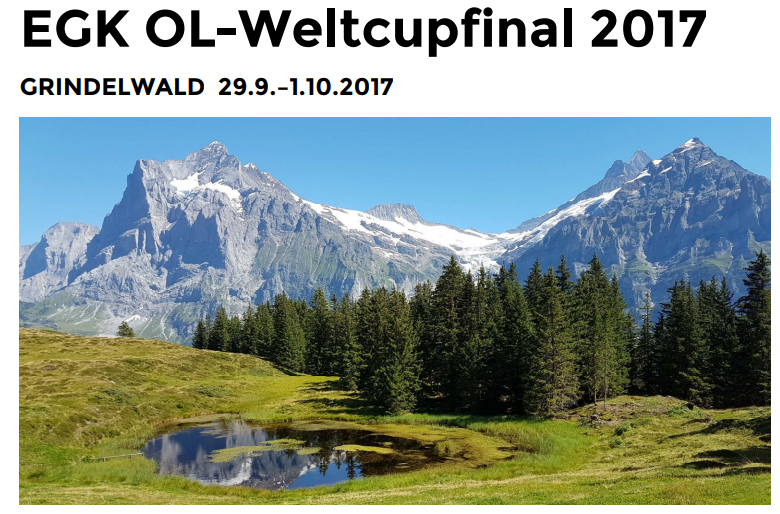 The overall orienteering World Cup will be decided in beautiful surroundings in Grindelwald, Switzerland this coming weekend. A Long distance event, a Middle distance event and a Sprint Relay will be organized between Friday September 29th and Sunday October 1st. All three competition areas were never mapped before, so this will be a real orienteering challenge with orienteering in unknown terrain.
Matthias Kyburz and Tove Alexandersson both have clear leads in the overall World Cup before this last round – just like last year, but still they both have to race good races in order to take the overall win. In the Team World Cup (Relay and Sprint Relay) Sweden is in the lead ahead of Russia and Switzerland.
Links & Live services
Program
Friday September 29th: Long, TV from 13:30 CET
Saturday September 30th: Middle, TV from 12:15 CET
Sunday October 1st: Sprint Relay, TV from 14:15 CET
Overall World Cup standing before World Cup final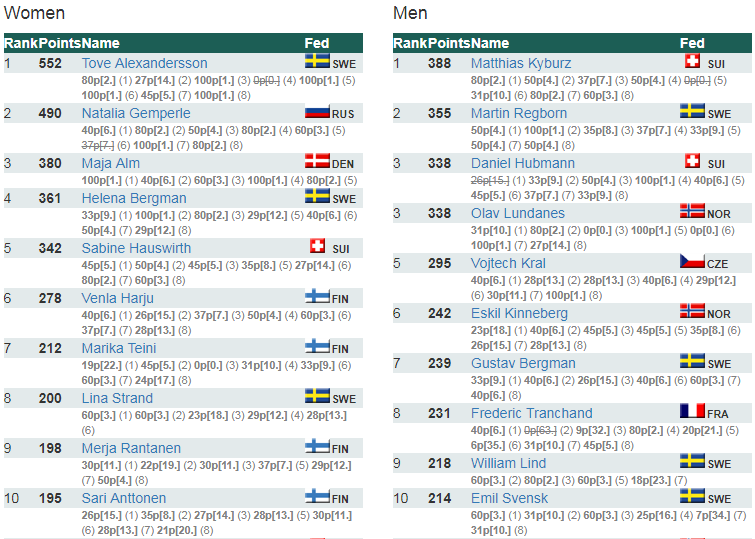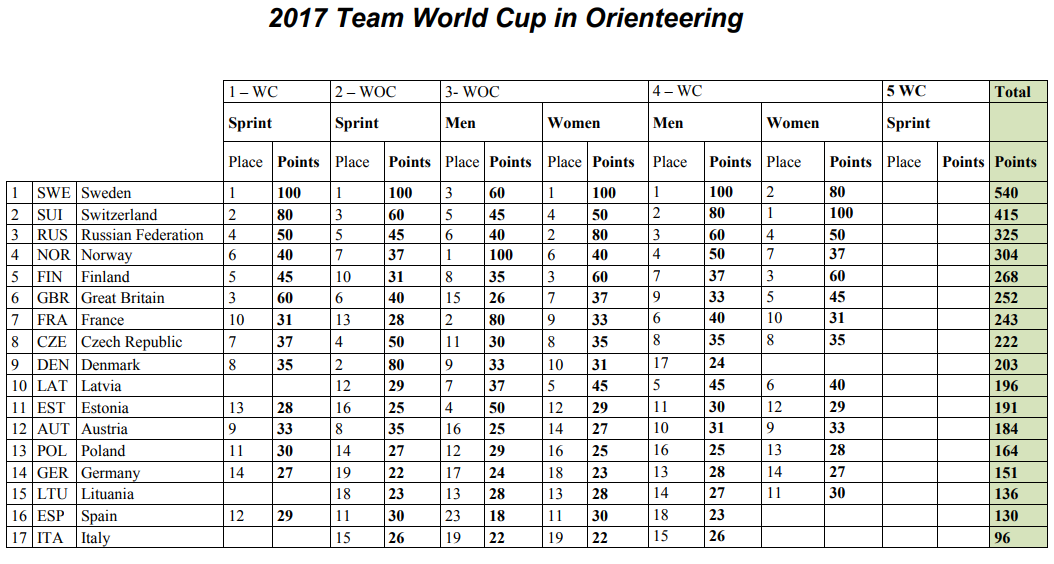 Women: Alexandersson or Gemperle
In the women's class the overall World Cup winner from the last three seasons Tove Alexandersson (Sweden) is the big favourite to take the fourth in a row. Natalia Gemperle, Russia – but living in Switzerland, has shown a lot of excellent racing this year, and is the closest to compete with Alexandersson.  Maja Alm, currently third in the standings, is unable to compete because she is recovering from injury. Helena Bergman, Sweden and home athlete Sabine Hauswirth, separated by 19 points, will also be fighting for top placings and a good share of the prize money.
Men: Matthias Kyburz, Daniel Hubmann or Olav Lundanes
Just like we have seen several times before, the battle for the overall World Cup will be between  last year's winner Swiss Matthias Kyburz and his team mate Daniel Hubmann – but this time the battle is more open with as many as 12 athletes having a chance of beating current leader Kyburz. One of the big contenders for the Swiss is Norwegian Olav Lundanes, and also count in Sweden's Martin Regborn.