Todays leg is from the first leg in M18 at this years Junior European Cup Classic distance at October 13th in Aveyron, France. The terrain is very special – open, stony and technical.
First take a look at the map without routes – and think about how you would attack this leg (if the map is too small, you may click on it to get it larger – click again outside the map to close it):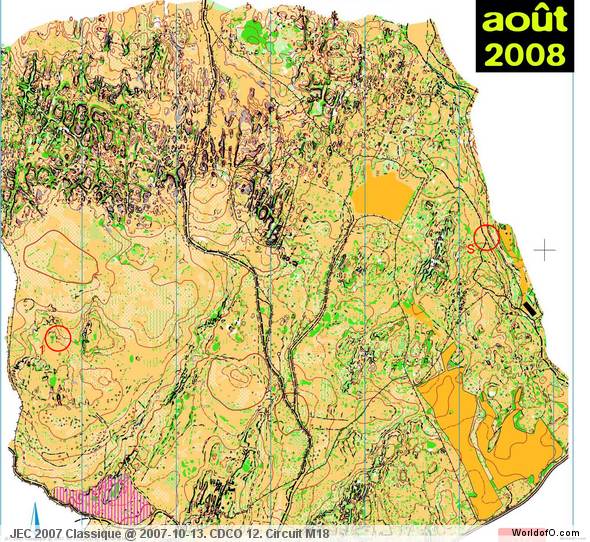 Then you can take a look at how the runners who have drawn their route choice solved this leg. Note that not all top runners have drawn their route choice. Percentages given is relative to all who have drawn their route.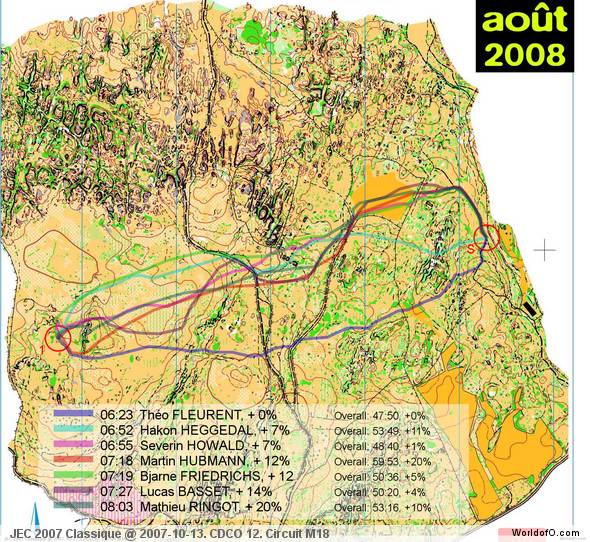 Source: Routegadget at this location.