Todays leg is from the "Championnat de France classique" at August 20th 2005 in the category HSeE. A relatively short leg, but with several distinct route choice alternatives.
First take a look at the map without routes – and think about how you would attack this leg (if the map is too small, you may click on it to get it larger – click again outside the map to close it):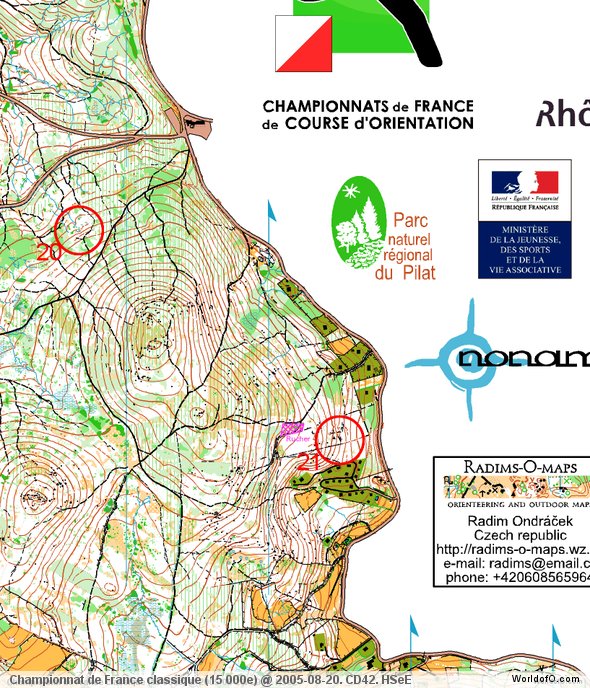 Then you can take a look at how the runners who have drawn their route choice solved this leg. Note that the winner – Nicolas Girsch – did not draw his route choice here.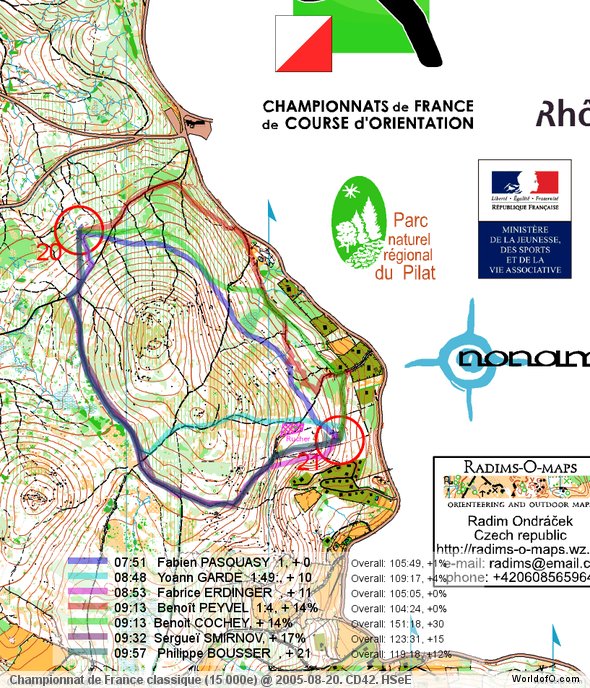 The same leg also in the category HEsE (I guess this is the junior category?) – again the winner (Philippe Adamski) has not drawn his route choice: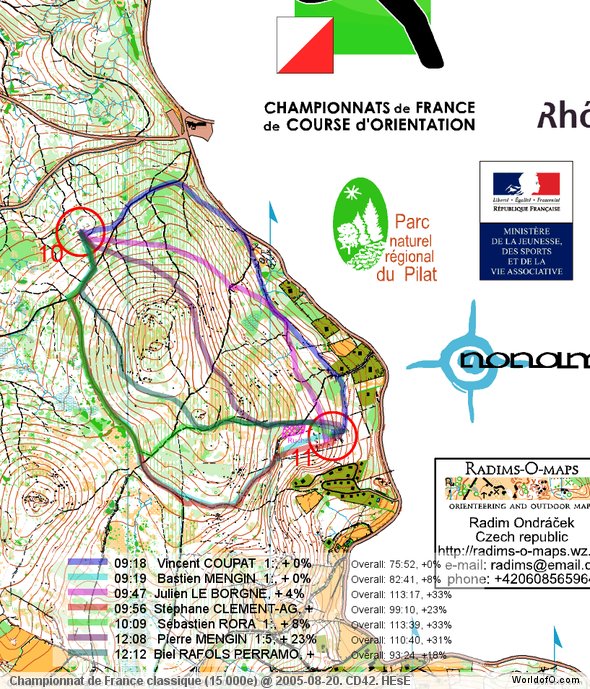 From splits in these two categories – it seems like the best route choice is the direct-left one? Maybe somebody who was there can give more information?
Source: Routegadget at this location.