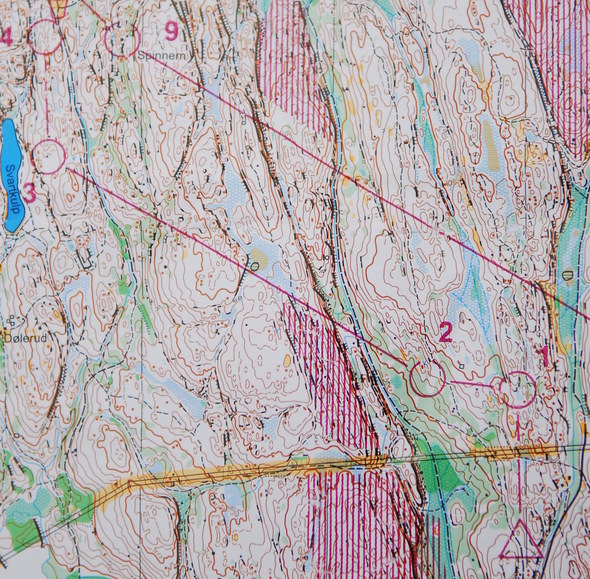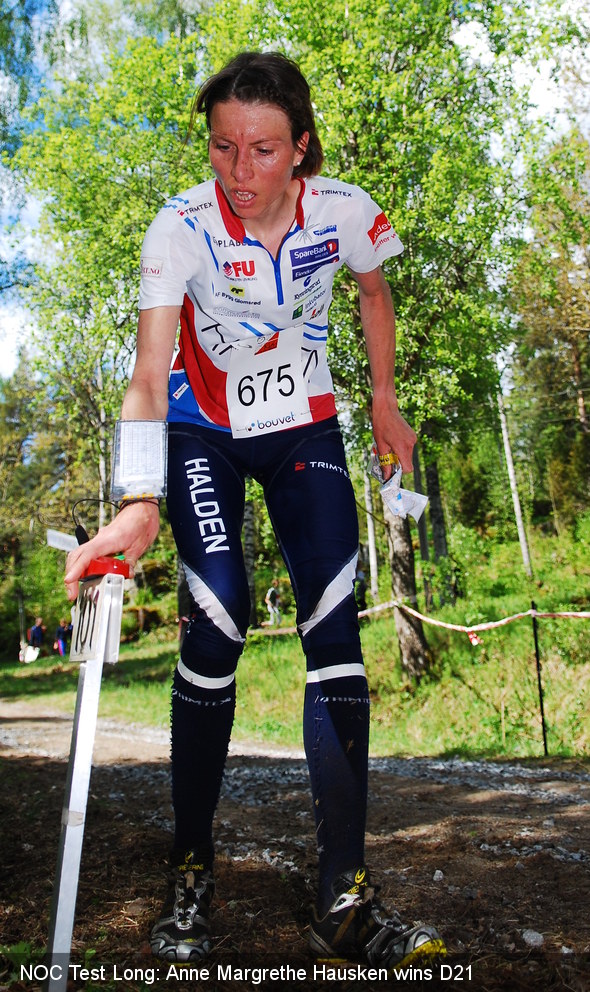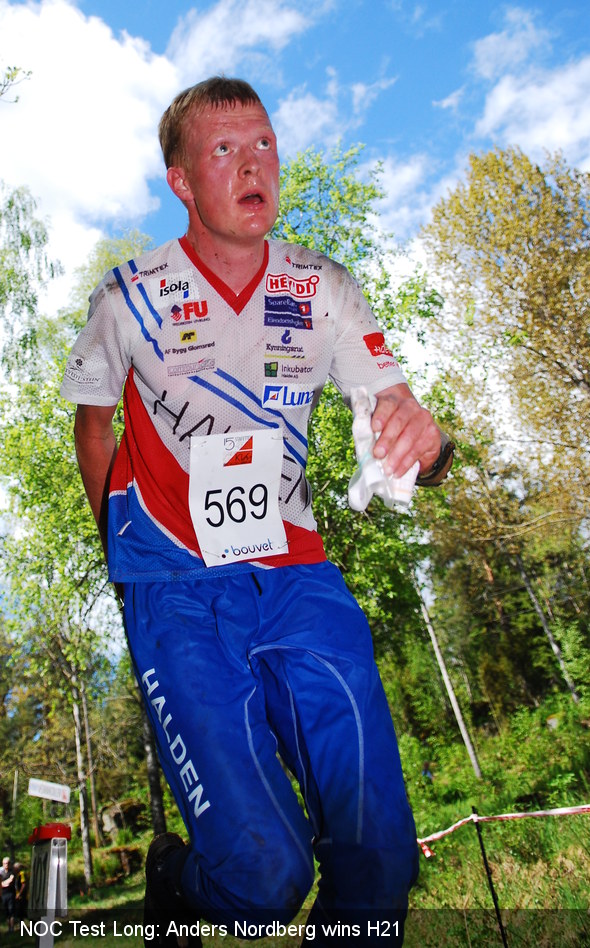 [Updated with complete course] The Norwegian NOC Test races over the long distance east of Oslo got as hard as expected – Nordberg taking the win in the mens class in 92:08. Nordberg was 25 seconds ahead of the winner of yesterday – Carl Waaler Kaas, with Håvard Lucasen in third position. In the womens class – Hausken with 73:37 had nearly two minutes down to Marianne Andersen – and another two minutes down to Simone Niggli.
Above you see the first three controls in the mens course – see below for the rest of the course – and see also the course with routes at Øystein Kvaal Østerbø's website. The course was dominated with many long legs where the runners had to fight all the way to keep up the speed and do the correct choices. We will come back with an analysis of some of the most interesting legs later on.
Important victory for Nordberg
This was an important victory for Anders Nordberg, who really wanted to win this long distance race in order to show that he is where he should be ahead of the Open Nordic Champs. – I am very satisfied with my race today, Nordberg said after his race.
The Norwegians dominated the long distance in the mens class today – not surprisingly as this was an important race for them – and more a training for the Swiss, Swedes and others participating. Still, Baptiste Rollier finished 5th, +2:18, Emil Wingstedt and Marcus Millegård finished 9th and 10th, Kiril Nikolov 14th and Daniel Hubmann 19th (pictured below on his way to the finish today).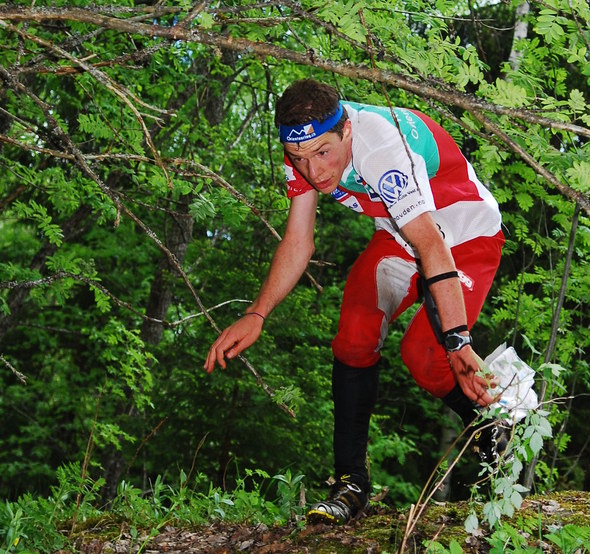 Results Men
1 Nordberg,Anders Halden SK 1:32:08 + 00:00
2 Kaas,Carl Waaler NTNUI 1:32:33 + 00:25
3 Lucasen,Håvard Ås-UMB Orientering 1:32:54 + 00:46
4 Lundanes,Olav Halden SK 1:33:55 + 01:47
5 Rollier,Baptiste Kristiansand OK 1:34:26 + 02:18
6 Hott,Holger Kristiansand OK 1:35:40 + 03:32
7 Østerbø,Øystein Kvaal Wing OK Trondheim 1:35:50 + 03:42
8 Vågsnes,Sigve Nydalens SK 1:37:28 + 05:20
9 Wingstedt,Emil Halden SK 1:38:00 + 05:52
10 Millegård,Marcus Sävedalens AIK 1:38:51 + 06:43
Results Women
1 Hausken,Anne Margrethe Halden SK 1:13:37 + 00:00
2 Andersen,Marianne Konnerud IL 1:15:29 + 01:52
3 Niggli,Simone Swiss Orienteering 1:17:28 + 03:51
4 Nilsen,Betty Ann Bjerkreim Lillehammer OK 1:21:44 + 08:07
5 Bagstevold,Heidi Østlid Kongsberg OL 1:23:24 + 09:47
6 Hagman,Line NTNUI 1:23:52 + 10:15
7 Jahren,Silje Ekroll Sävedalens AIK 1:24:46 + 11:09
8 Ulvestad,Siri Heming/Njård OL 1:25:31 + 11:54
9 Ragvin,Nicole Nydalens SK 1:25:38 + 12:01
10 Steiwer,Kine Hallan Lillomarka OL 1:26:18 + 12:41