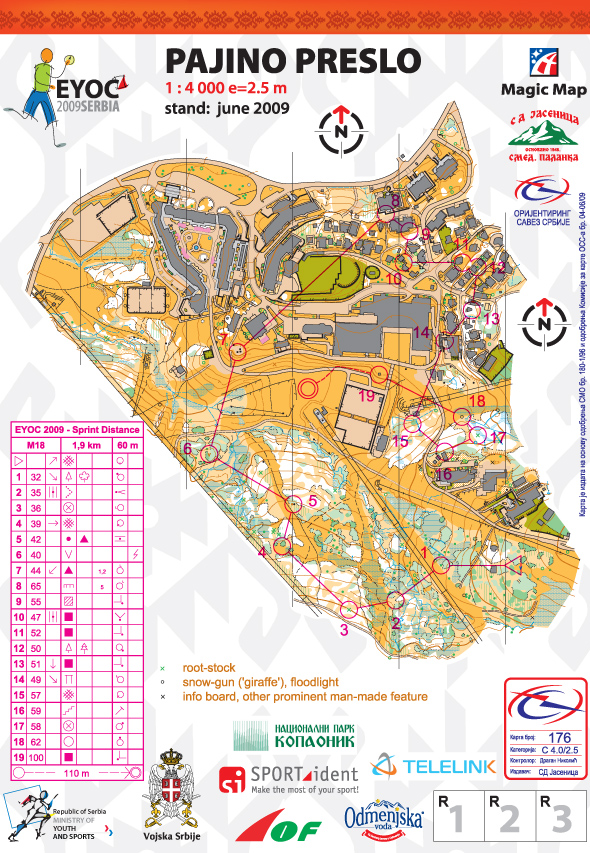 [Updated with map] Victory for Spain with Antonio Martinez Pérez (picture) in the EYOC Sprint in M18! A great achievement for Spanish orienteering! Spain is a favourite country for training camps for the world orienteering elite in February/March, and it is good to see that this brings something to Spanish orienteering as well.
Pérez has a 4th place from the EYOC long distance on Friday and a 34th place from the JWOC Sprint in 2008. Other victories go to Maren Haverstad (Norway) in D18, Andrey Kozyrev (Russia) in H16 and Sandrine Müller (Switzerland) in D16.
Above you see the map for the M18 course – maps for the other categories you find here.