Daniel Hubmann, Peter Öberg, Simone Niggli, Minna Kauppi and Helena Jansson are some of the big stars on the startlist for the Mediterranean Open Championships (MOC) in southern Italy – the second competition series this year with a good elite startfield. MOC starts on Friday February 26th with a sprint race, and continues with a Middle distance race on Saturday.
Gabriele Viale has again managed to attract several of the top elite runners – and although there is a long way to the elite field in Portugal O-meeting, this will be another interesting weekend. The terrain of the Middle distance of Saturday is the tricky Umbra Forest (see map extract above from Thierry Gueorgiou's training camp last year).
Hubmann against Öberg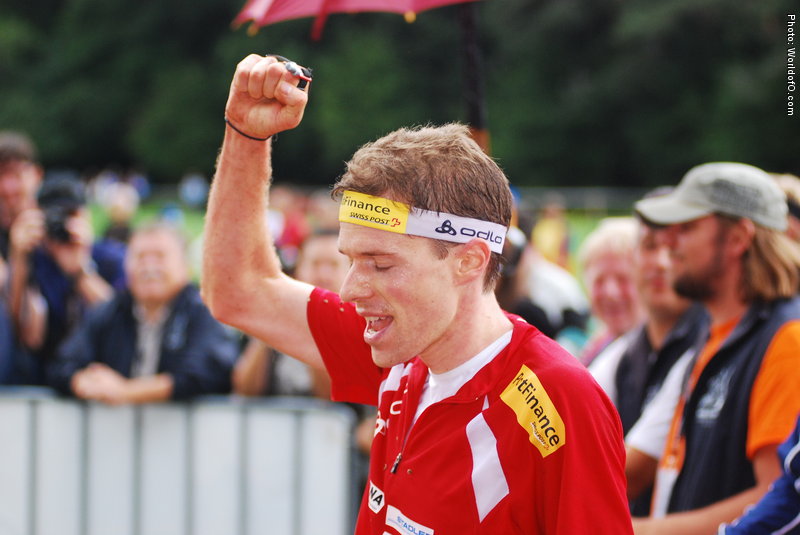 In the first big meeting of the year – the middle distance with World Ranking Event (WRE) status at Portugal O-meeting Thierry Gueorgiou took the victory in the mens class ahead of Emil Wingstedt and Fabian Hertner. Daniel Hubmann was disqualified for punching a wrong control at the WRE, but had an impressive race at the first day of Portugal O-meeting. In Italy Hubmann will get a new chance against the big runner of the 2009 spring season – Peter Öberg – who did not compete in Portugal. Also at the start in Italy will be Olli-Markus Taivainen.
Season opening for Kauppi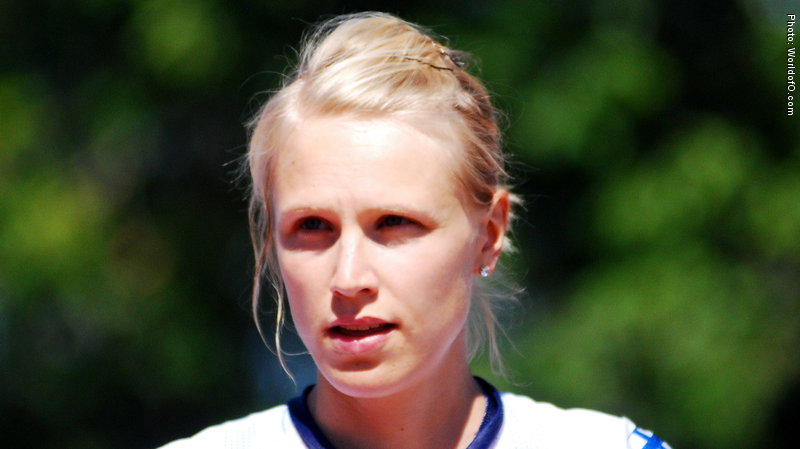 Simone Niggli and Helena Jansson shared the victories in Portugal O-meeting between them – Niggli taking the first spot in the most prestigious WRE middle distance event. In Italy, they will meet Minna Kauppi, who is ready to leave the snow in Finland and become a gazelle in Italy – according to Kauppi is is nearly half a year since she was running the last time. It doesn't stop there – however: Also coming to MOC according to Viale are the top Swedes Linnea Gustavsson, Kajsa Nilsson and Lena Eliasson.
Sprint, Middle and Relay
MOC this year consists of three events,
Friday February 26th: Sprint – Peschici (historic town)
Saturday February 27th: Middle – Foresta Umbra (tricky terrain with depressions, see map sample above and here)
Sunday February 28th: Relay – Piano Impiombato (mostly grasslands, some depressions)
In addition there will be a prologue Friday morning. None of the events at MOC are World Ranking Events.
We have been promised maps from the MOC events soon after the events are finished – these will be posted as soon as possible here at World of O.
Video – MOC 2008
The video from MOC 2008 – featuring Thierry Gueorgiou and Francois Gonon, is one of the best orienteering videos I know about (it's kind of a slow start, but then it takes off) Take a look yourself – Gueorgiou and Gonon are explaining what orienteering is all about: