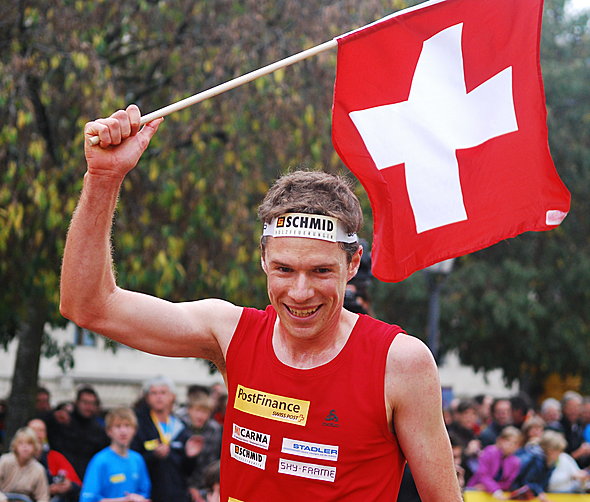 Whereas Simone Niggli and Daniel Hubmann took clear victories in the real World Cup, it was a lot tighter in the Fantasy World Cup. The team OrientExpress with manager Ulis took the victory with 7745.45 points according to the unofficial results – only 11.3 points ahead of the BennyB-team. With double points, the sprint final in Geneva decided the Fantasy World Cup. OrientExpress won the last race – and thus pushed the BennyB-team down from the top.
Thank you to everybody for participating in the Fantasy World Cup!
Note! This article is based on unofficial Fantasy World Cup results. Please add a comment below if you find any errors in the calculations!
Overall results
| | | | | |
| --- | --- | --- | --- | --- |
| Place | Team name | Manager | Points so far | E-mail address |
| 1. | OrientExpress | Ulis | 7745.45 points | info@—–.— |
| 2. | BennyB-team | Benny B | 7734.15 points | b-sats@—–.— |
| 3. | The Great Bananas | Martin Hoset | 7600.20 points | martin_hoset@—–.— |
| 4. | RLD-observer | Sveinung | 7599.55 points | sveinungws@—–.— |
| 5. | Togges team | Torgny Lindström | 7591.00 points | torgny.lindstrom@—–.— |
| 6. | Bushmen | Kristoffer Fiane Pedersen | 7563.45 points | kristofferfp@—–.— |
| 7. | Skogvokterne | Magnus Johnsson | 7538.20 points | magnus@—–.— |
| 8. | Tutzoooom | Torben Utzon | 7533.90 points | tutzon@—–.— |
| 9. | Krajo dream team | Michal Krajčík | 7452.20 points | mikrajo@—–.— |
| 10. | sloths | Pete H | 7409.50 points | peter.huzan@—–.— |