Interesting terrain and tough fights for places in the World Orienteering Championships in Scotland – that is what the Russian Championships 2015 offered. Last weekend the sprint championships (traditional sprint and mass start sprint) were organized – the two last days the individual forest disciplines (long and middle mass start) were organized.
Tatiana Riabkina won two disciplines; sprint (shared with Galina Vinogradova) and long distance. Andrey Khramov also took two victories; both sprint disciplines – and so did Natalia Vinogradova with middle mass start and sprint mass start. Finally Dmitriy Tsvetkov won the men's long distance and Leonid Novikov the men's middle mass start.
Long distance
Both the long distance had clear winners; Riabkina winning the women's class 2 minutes ahead of Natalia Efimova with Natalia Vinogradova in third nearly three minutes behind. In the men's class Tsvetkov was 2 minutes ahead of Leonid Novikov with brother Valentin Novikov another 35 seconds behind.
tatianariabkina
Middle distance
The middle distance was closer with a 13 second win for Leonid Novikov ahead of Tsvetkov in the men's class – in the women's class Vinogradova's winning margin was 11 seconds ahead of Natalia Efimova.
Traditional sprint
In the traditional sprint Khramov had a 19 second margin down to Popov in second while Natalia Vinogradova was third in the sprint, 8 seconds behind the winning duo.
Maps and Courses
See below for maps and courses – including route choices of top runners. All maps and courses via russia.o-chel.ru.
Video
Video taking you through the sprint course (via russia.o-chel.ru).
Results Long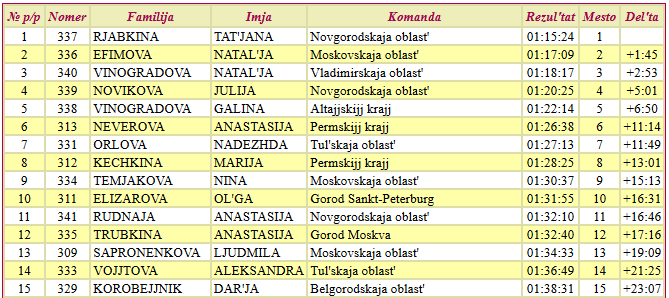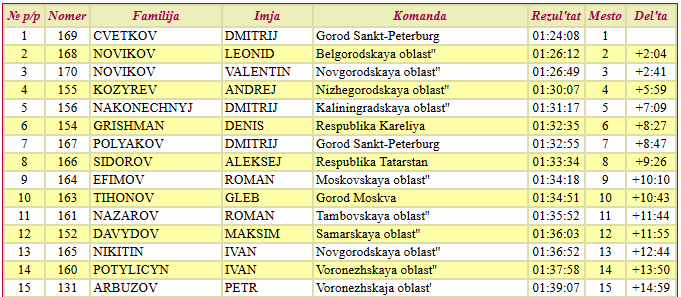 Results Middle


Results Sprint Individual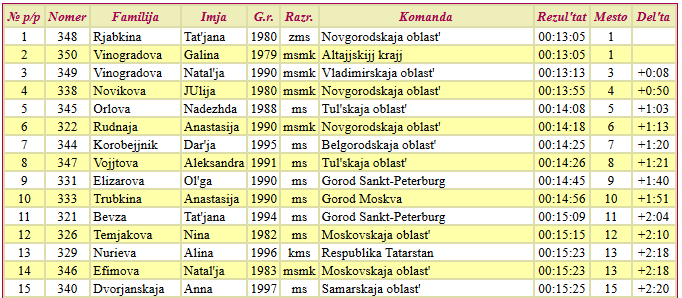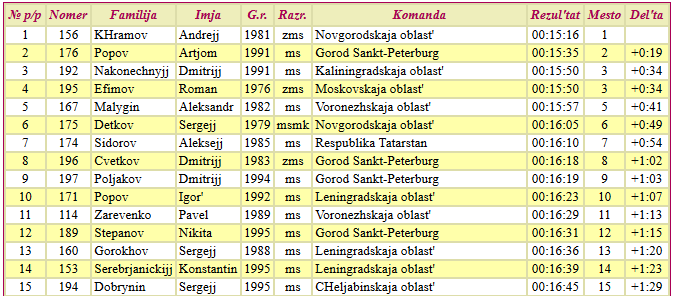 Results Sprint Mass Start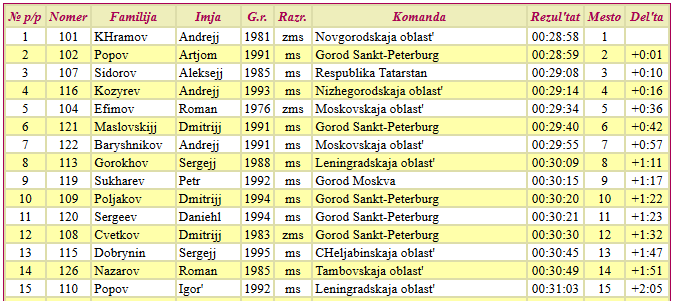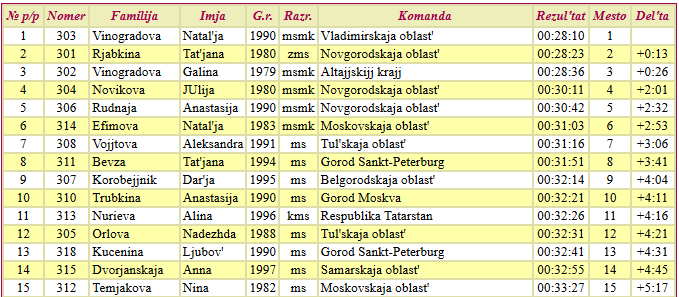 Note! Results are transliterated using an online service; names are not all correctly shown. But this looks a lot better than the first attempt with some watermelon's on the results list.