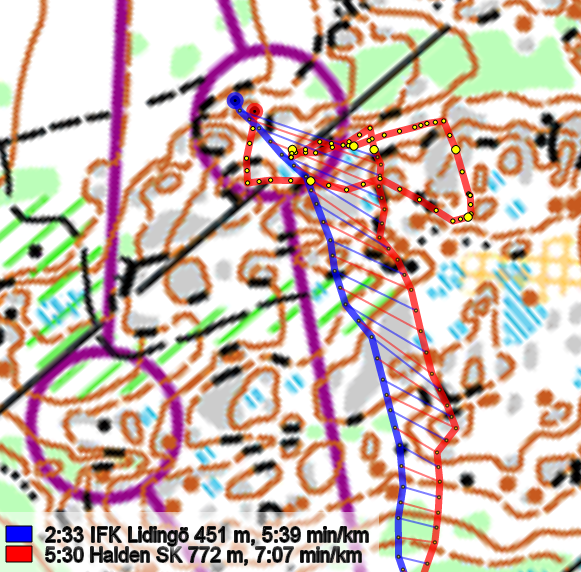 This Quick HowTo video shows how the Jukola 2015 GPS Analysis was done in 2DRerun. Using 2DRerun's "Time loss overview" feature it only takes a few minutes to identify the decisive points in each leg.
See below the video for step-by-step instructions.
Instructions: Step by step
Repetition of the steps shown in the video:
Define a course which goes from the start and through all the non-forked controls using the "Draw course" functionality
Choose "Analyze course", and then use the "Analyze best/worst legs" functionality. Here you choose "All" athletes and time loss "> 1:00″. Click the button "Time loss overview".
Scroll down in the sidebar to the right, and there you'll find a clickable link for each mistake >1:00 for each team. Click the links to see the mistake
For individual non-forked races with split times in Winsplits, you can load the actual split-times from the EMIT/SI-system instead of using approximate split-times from the GPS.
Links to get started: