Murray Strain won 38 seconds ahead of Chris Smithard with Øystein Kvaal Østerbø  in 3rd at 0:41. Murray Strain won 18 of 24 legs and did less than half a minute of mistakes.
The arena was a World Ranking sprint race in Scotland Schiehallion Weekend. Several teams use the weekend as part of their preparations for the upcoming World Orienteering Championships in Scotland in July/August 2015. According to the organizers, the competitors can "expect classic Scottish orienteering, world class terrain, beautiful scenery, a big race atmosphere and friendly hospitality".
Impressive finish
Especially the last part of Strain's race was impressive. After his mistake on the 8th control, Strain won all the remaining legs except for 4 seconds lost to control 16 and a few seconds lost to the last control. Strain's performance index curve in this race shows that he is in a different league in this race. Strain was recently selected for Great Britain's WOC team.
PS! Unfortunately no maps posted yet, but please add a comment below if you have one.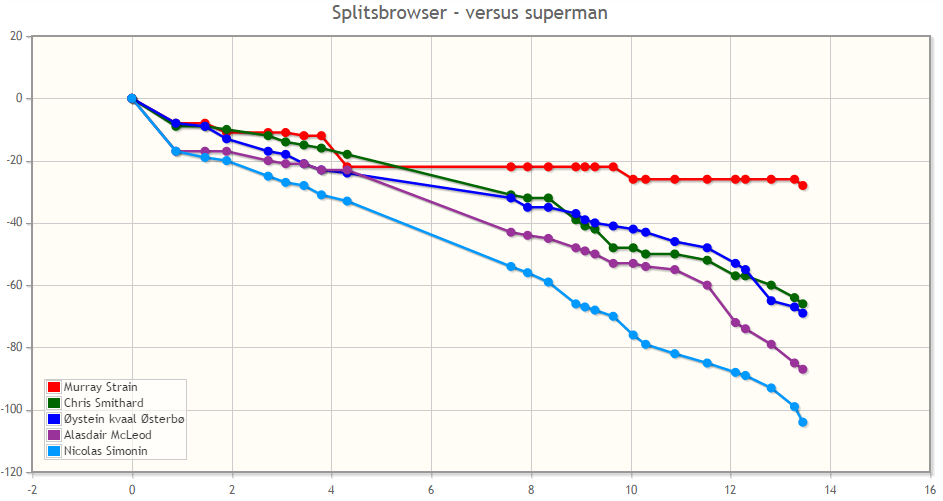 Women: Robertson ahead of Gyurko
In the women's class Laura Robertson (Hutt Valley) won 37 seconds ahead of Fanni Gyurko (FVO) with Ruth Holmes (SN) in 3rd at 0:44. Charlotte Ward who is selected for Great Britain's WOC Sprint team finished 4th. Hollie Orr, selected for Great Britain's WOC Sprint Relay team finished 6th.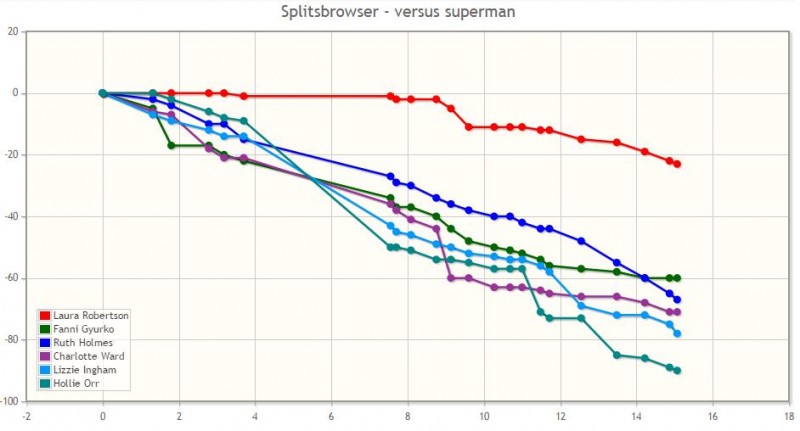 Men's winner @murraystraining at last control bannockburn sprint wre @FVOrienteers @scottish_o @GBRorienteering pic.twitter.com/a1eQoX0GeQ

— Ross McLennan (@RoscoMcL) June 19, 2015
Bannockburn WRE ladies podium @FVOrienteers @HolmesRuth #Schiehallion pic.twitter.com/Sle8zwop6B

— Ross McLennan (@RoscoMcL) June 19, 2015