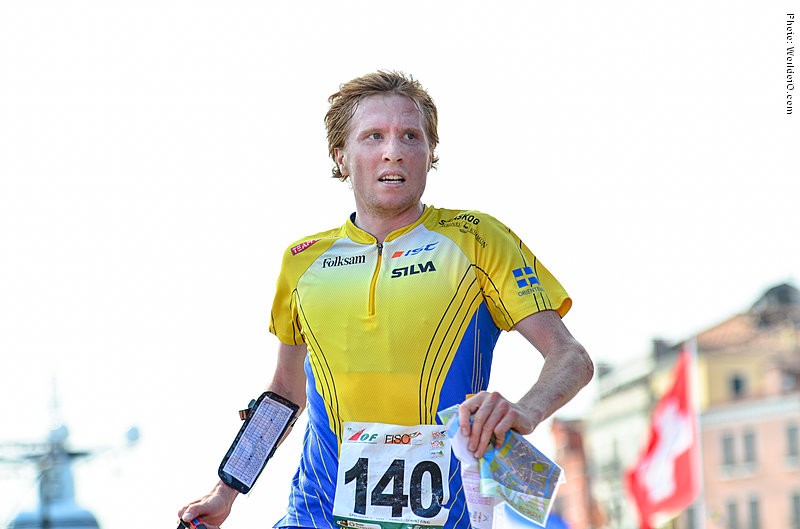 [Live on SVT Play, Worldwide, Tuesday 11:00 CET] Jerker Lysell showed in his "comeback" in Sunday's qualification that he might very well be ready to fight for medals at the World Championships in Scotland, even if he has barely been running at all this season. The Swedish Championships Sprint Relay (Monday) and Sprint (Tuesday) will be decided this week.
There were no big surprises in the qualification – the races having very low participation. However most of the best runners are ready to fight for the medals. In the women's race it was even enough to finish the race in order to reach the final – the Sprint Relay qualification was skipped due to only 27 teams being registered.
The participation is very low this year, mostly due to the placement of the races on the race calendar. The races have been placed on a Monday and Tuesday because foot-orienteering for the first time is part of the SM week (Swedish Championships week); the event will therefore also be broadcast on TV.
Links:
Results
Women
1) Rebecka Olsson, Linné, 15.36, 2) Karolin Ohlsson, Järla, +0.02, 3) Agnes Leo, Göteborg-Majorna, +0.23, 4) Elna Forsberg, Hakarpspojkarna, +0.38, 5) Josefine Engström, Alfta-Ösa, +0.40
Men Heat A
1) Emil Svensk, Stora Tuna, 15.19, 2) Jerker Lysell, Rehn, +0.12, 3) Anton Östlin, Malung, +0.15, 4) Gustav Bergman, Ravinen, +0.22, 5) Eric Börjeskog / Kent Ohlsson, Södertälje-Nykvarn, +0.29.
Men Heat B
1) Jonas Leandersson, Södertälje-Nykvarn, 14.13, 2) Mårten Boström, Lidingö, +0.28, 3) William Lind, Malung, +0.32, 4) Jakob Lööf, do, +0.48, 5) Rassmus Andersson, Linné, +0.56.