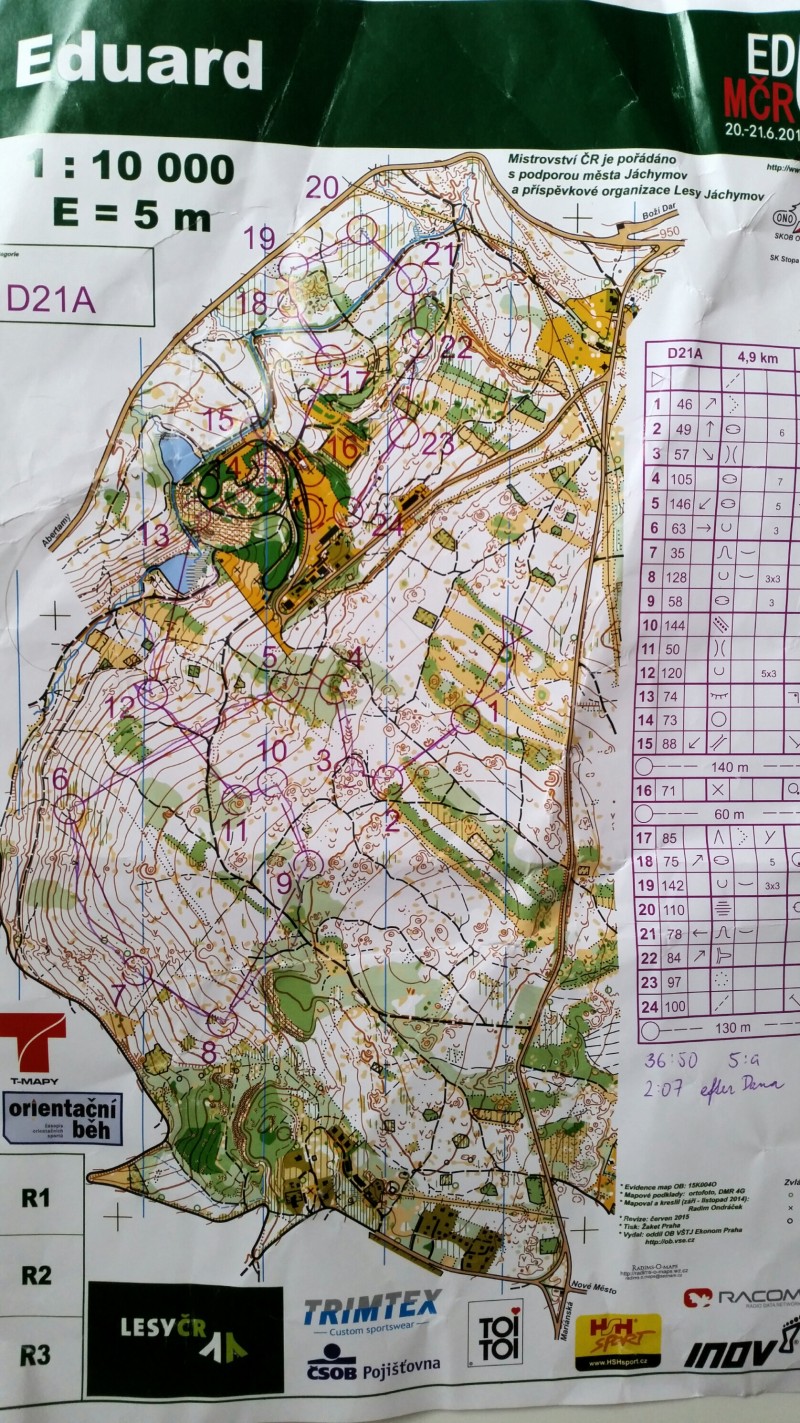 Dana Safka Brozkova won the Czech Championships middle distance ahead of Jana Knapova in her comeback season – just after being an important part of the winning Domnarvets team at Jukola. Vojtech Kral won the men's race ahead of Jan Sedivy.
Baptiste Rollier (Switzerland) – participated and finish 4th, 27 seconds behind Kral.
This was the first part of the Czech selection races for the (forest part) of the World Orienteering Championships in Scotland in July/August – the selection races continue on Wednesday and Thursday with a 3000 meter race (without map), a middle distance race and a long distance race..
Map and course
Above is the women's course (courtesy of Eva Jurenikova).
Results men
6.40 km, 230 m, 28 kontrol
Results women
4.90 km, 195 m, 24 kontrol
Czech champ MD. My 1st race in Czech rep. since 2011.Nice final course. 5th 2min behind DanaB https://t.co/SUwaKwVfHW pic.twitter.com/l0e8cLwFf2

— Eva Jurenikova (@evajurenikova) June 21, 2015
2nd place Czech Champs middle distance😊🌲/2. místo MČR krátká trať..další část nominačních závodů pokračuje ve středu😉 pic.twitter.com/Hu6GRDXuKB

— Jana Knapova (@JanaKnapova) June 21, 2015