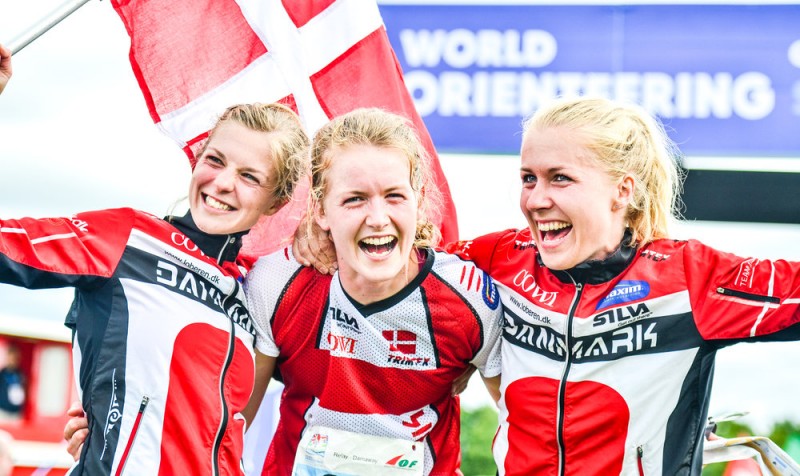 From Monday until Wednesday representatives of seven of the leading orienteering nations – Czech Republic, Denmark, Finland, France, Norway, Sweden and Switzerland – will gather in southern Austria to talk about how elite orienteering is developed in their country. 
The last conference of this type in 2009 was covered on Ultimate Orienteering (unfortunately the site is offline now and the articles are no longer available online), and gave fascinating insights into how the top orienteering nations develop their athletes into world elite athletes.
One of the most interesting presentations in 2009 was the presentation of (at that time) Danish Junior Coach Lars Lindström – explaining the story behind the Danish junior success. 6 years later Lindström is back in Austria at the international coaching conference as coach for the Danish senior team – and the very same athletes secured Denmark the place as the best country at the World Orienteering Championships in Scotland. It will be very interesting to hear the story from Lindström's perspective. Lindström also brings Jeppe Ruud with him from Denmark.
Program
Monday: Denmark, Norway, Finland
Tuesday: Sweden, Czech Republic, Switzerland
Wednesday: France + wrap-up & discussions
Finland will be represented by Petteri Kähäri, Sweden by Susanne Wiklund, Czech Republic by Radek Novotny, France by Charly Boichut, Switzerland by Beat Okle and Norway by Jan Kocbach.
This international orienteering coaches conference will be covered on World of O with daily reports and possibly also some live coverage. The conference is organized by Orienteering Austria.
Disclaimer: The author of this article is present in Austria partly as a journalist for WorldofO.com (invited by the organizers) and partly representing the Norwegian Orienteering Federation at the conference. Travel & accommodation cost is covered by the organizers.