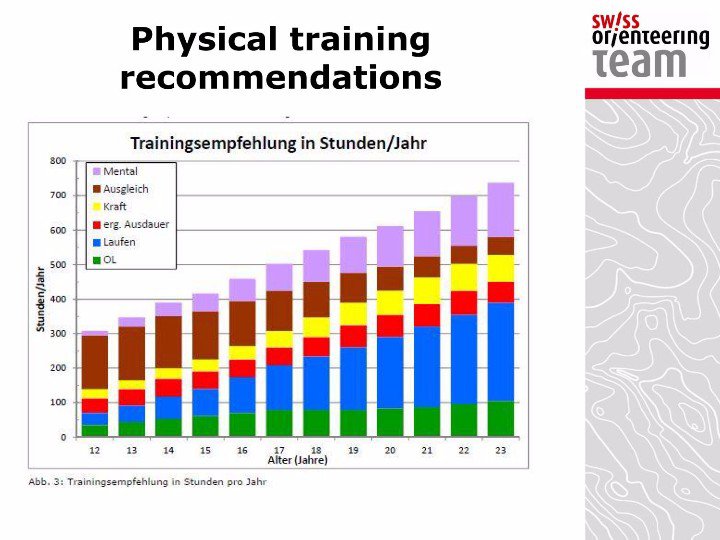 The Swiss approach to mental training was one of the main topics when Swiss Junior National Team coach Beat Okle presented how Switzerland organizes their elite activities within orienteering at the International Orienteering Coach Conference in Faak am See, Austria.
The recommended training for a Swiss orienteer from youth until young senior (see illustration above) highlights the importance mental training has in Swiss orienteering. In the recommendations the hours to be used for mental training grow year by year to around 150 hours/year when becoming a young senior – that is even more than the recommended hours of o-technical training according to the illustration.
– We seldom see many hours of mental training reported in the training statistics, Okle said when asked during the presentation.  But still the illustration clearly shows the importance mental training has in the Swiss system.
Regional squads: Key to the athlete development
– The regional squads are maybe one of the best things that exist in the Swiss orienteering landscape, Okle explained. There are 10 different regional squads – with a total of around 130 athletes in the age between 15 and 20 years. There is a selection process to get into the regional squads using a "talent assessment" process – and there is even a yearly evaluation process with the same "talent assessment" process for each athlete. The talent assessment is a combination of physical test, theoretical o-technical test and a questionaire about technical skills. Through this talent assessment a profile is made for each talent, and the strength and weaknesses of every athletes are evaluated. One tries to have employment of a well educated coach in each region (first level of Swiss Olympics coach education).
The regional squads is also the place all where all Swiss athletes  start to learn and use mental training using a systematic approach denoted "psychOL". Because this is done in the regional squads, it ensures that all Swiss talents get a natural relation to the use of mental training at an early age.

Analyze strengths and weaknesses in orienteering technique
– Many of the athletes in the regional squads do not understand enough of the mental training concepts to use it in a good way, Okle says. – This is often not the case until in the junior squad. The most important part of the mental training process for the youngest athletes is maybe that they need to analyze and understand the strengths and weaknesses in their orienteering technique as part of the process.
In addition, the systematic approach used for all athletes at a young age ensures that they are prepared for using mental training later in their career.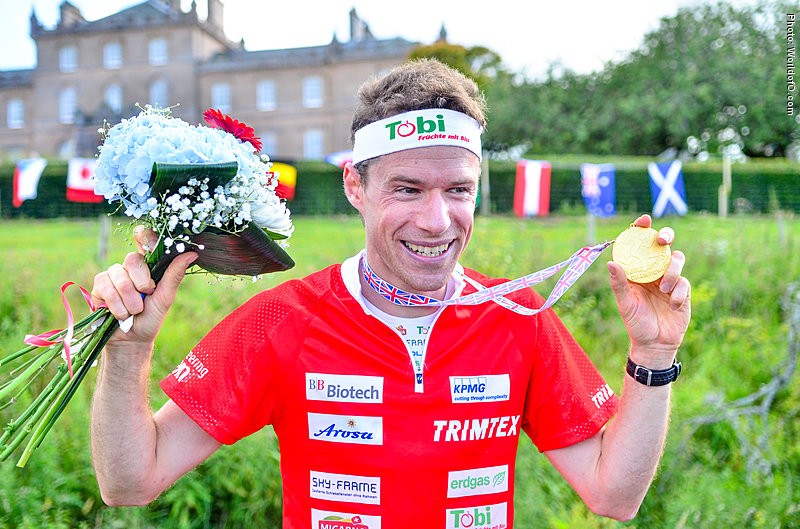 More of the story in the LiveBlog from the conference
You can find more details about the Swiss approach to high performance orienteering in the LiveBlog from the conference here.