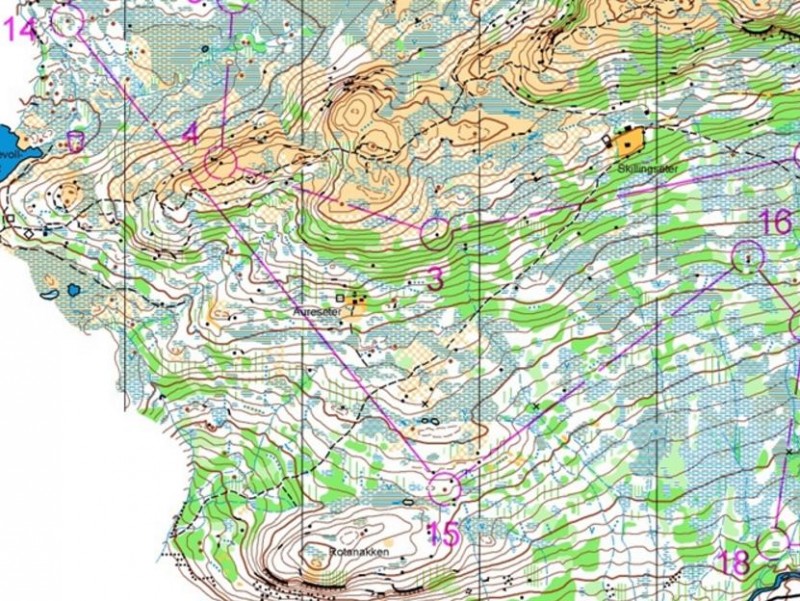 Today's event in the Summer-O 2016 series is Fjord-O 2016, organized in Western Norway – this year with two races in the Stryn area and two races around Olav Lundanes' home in the Ålesund area. Fjord-O offers the runners a combination of interesting orienteering and fantastic scenery – partly above the tree line and partly in marshy forest – with the slogan «with a view to the fjord».
Overall winners in this year's edition were Joakim Svensk and Linda Lindkvist – with Anton Sjökvist and Bodil Helgerud on the next places.
The Summer-O 2016 series
About the Summer-O 2016 series: Traveling to new places and experience orienteering in new terrain is one of the highlights of the summer holidays for many orienteers – both orienteers on high level and hobby orienteers. The "Summer-O 2016″ series takes a quick look at some of the summer orienteering races of 2016. Sometimes it may just be a map with a course, sometimes several maps, sometimes results, sometimes comments, sometimes GPS-tracking or animations. 
Maps
See below for some maps from Fjord-O 2016.
Location
Links
Links:
Selected Results
See overall results and results from each day
Men 21

Women 21