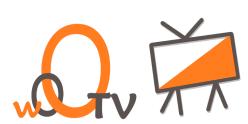 Bergen, Norway, March 28th 2007: World of O, the major webpage for international orienteering news, today launches woO-TV: Online TV for orienteering content – available in near DVD quality. The main channel, woOTV Prime, will focus on top quality content about elite orienteering, and other productions with a broad audience. The plan is to broadcast reports and interviews from main international orienteering happenings by working with the race organizers and different professional and amateur producers. We also hope to be able to provide older high quality orienteering productions from previous WOCs, PWT races and so on, which are now available only in forgotten archives and in people's drawers. The second channel – woO-TV 2 – will be for other types of good quality orienteering content, which either has not the content or note the quality to be broadcasted on woO-TV Prime.

First up on woO-TV Prime is a production from the international season opening – Spring Cup in Denmark. This is to be followed by parts of the Swiss 60 minute movie about Simone Niggli-Luder by Janosch Hugis, and an interview series with some of the top profiles in International Orienteering. Through cooperation with the WOC 2006 organizers, the video content from the WOC 2006 DVD will be available through woO-TV. There will also be content from the Mediterranean Open Championships 2007, a long report from a PWT race in Mulhouse, France in 2002 and a 22 minute video from the PWT races in Alberobello & Matera in Italy, 2002.
As a head start for the woO-TV 2 channel, the Jukola video competition will be hosted at woO-TV 2 (see separate press release), hopefully providing the viewers with many interesting videos in the months towards Jukola. In addition, Thierry Gueorgiou shows his support to woO-TV by allowing us to put up the legendary "Follow me" videos in high quality at woO-TV 2:

– I really believe that this online TV-channel can be a big step towards the right direction. The audience will probably increase a lot over the first months, and therefore will attract a lot of potential producers/partners. It can be more than a good help for the future of orienteering. WoO-TV has also been in discussions with several other parties who have announced that they will submit content to woO-TV 2 the coming months.
From the start, there will also be a special channel for Norwegian orienteering content, woO-TV Norge. The first content that will be available at woO-TV Norway is an interview with JWOC champion Olav Lundanes, and there will probably also be content available through the Norwegian Orienteering Federation in the future.
More spectacular TV future for orienteering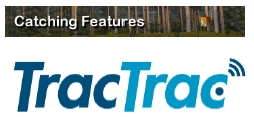 One of the main goals for woO-TV is to help orienteering to become a better TV-sport. By launching an online TV channel for orienteering where producers in all categories can get out to a wide audience with their work through the World of O website and partners, our hope is that many new and creative ways for showing orienteering on TV will emerge. As a part of the way towards a more spectacular TV future for orienteering, woO-TV has got an agreement with Greg Walker, the man behind the computer game Catching Features, to develop software for 3D route choice visualization for orienteering races based on the Catching Features engine and the OCAD converter built into Catching Features. This will be an important step forward into the future for TV coverage of orienteering events. Furthermore, an agreement has been made with the Danish company TracTrac to be allowed to use their live tracking material in post-race reports on woO-TV.
The Danish Orienteering Federation also fully supports the woO-TV project through their TV contact Johan Fegar – who was also the media director of WOC 2006; – With their latest service, WorldofO.com again sets new standards, and lowers the limit for getting out content about the orienteering sport. The TV medium is in a constant change, and if we want to be visible, many things point towards that the Internet and making our own TV production is the future. The Swedish Orienteering Federation has for example success with producing TV clips for their own TV magazine which is shown both on digital TV and on the Internet; and media like YouTube.com show that today, anybody can make TV. With woO-TV, WorldofO.com has given us a common platform to show our work to get out our fantastic sport in pictures. Now it is up to us to jump into it, and follow up the initiative by filling woO-TV with exciting material of a steadily increasing quality.
Attractive for producers

The model chosen for woO-TV from the start is designed to attract producers in all categories – both professionals and amateurs: Producers include their own sponsor ads in their productions, and thus can use these sponsor ads for financing. Also, producers retain all copyright rights, and have full rights to publish their content anywhere else in addition to at woO-TV. Thus if an organizer has full rights for a video production from their competition – as is often the case – they have not much to loose by broadcasting at woOTV. Instead they get good publicity, and extra sponsor exposure.
The largest international orienteering magazine, OrienteeringToday, report that they support the idea of an online TV channel for orienteering related content, and will work on ways to provide high quality content for woO-TV to accompany some of their magazine articles.
The woO-TV platform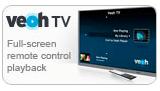 The platform to be used for woO-TV is Veoh (www.veoh.com), which is unique in the online video/TV hosting market in that it provides the best of two worlds:
A flash-based viewer which makes it possible to include the woO-TV channel and single videos from woO-TV in any web page – even in the webpage of your orienteering club or in your Blog.
A standalone application for PCs which gives you woO-TV in near DVD-quality content in full-screen mode using peer-to-peer technology. The content is downloaded in the background while you are performing other tasks, and if you subscribe to the woO-TV channels using a free substription, your Veoh-player will always be updated with the latest
It is easy to submit a video to woO-TV. Just open an account at Veoh, upload your video of any quality and length, and visit tv.worldofo.com/submit.html to submit the video for inclusion at one of the woO-TV channels. Note that all content is checked by the editors before it is made available to the public. See tv.worldofo.com/submit.html for details.
You will provide the stories – we will provide the viewers!

The motivation for launching woO-TV is to promote orienteering, and to motivate people to work on better ways to show orienteering on TV, as potential producers – amateurs and professional ones – will know that they can reach a wide audience with their productions. And this with near-DVD quality, says Jan Kocbach – the man who started World of O back in 1995. – The philosphy behind all of the World of O website, including woO-TV, is "Keep it simple – and help people get out their content to the masses". The World of O website has motivated many to set up orienteering websites, as they know that even if they only write an article a month, their stories will be exposed to thousands of readers – their only job is to provide the interesting stories. We want woO-TV to do the same for video content: Your job is to provide the stories – we will provide the viewers!
Tune in to worldofo.com and enjoy online orienteering TV! Remember to download the standalone Veoh-player to watch the content in full quality – we can assure you it is a completely different viewing experience than watching woO-TV in a web browser!
About World of O and woO-TV
World of O was the first major international orienteering portal on the World Wide Web – started up by the Norwegian orienteer Jan Kocbach in the childhood of the Internet in 1995. In the following years, World of O grew to a hugely popular link database by allowing for users generated content in the form of email addresses and links to orienteering pages. As spammail and spambots started to dominate the Internet at the start of this century, the old World of O links database slowly lost part of its strenght, and the number of daily users of World of O slowly declined until the rebirth in april 2006 as a news portal for international orienteering news. Since then, World of O has grown steadily by including popular services as the WoO International Orienteering Calendar, the WoO Runners database and WoO Maps – and has
now more than 100.000 monthly visits. In march 2007, woO-TV is launched as a new World of O service – with potential to become one of the most popular parts of World of O. The woO-TV team consists of the founder of World of O, Jan Kocbach, along with Russian orienteer Alex Lebedev based in St. Petersburg, and general manager of Veoh Networks'
branch in Russia.
Links