– There are not many such technical terrains in the world, Thierry Gueorgiou said after finishing his first World Ranking Event this year. After a, for him, slow start in the sprint yesterday, he was at his best today – beating his team mate in the French National Team, Francois Gonon, with 1 and a half minute. Third was Norwegian National Team runner Øystein Kvaal Østerbø. In the womens class, Norwegian National Team runner Marianne Riddervold took the victory, less than a minute before Swedish Lina Sundqvist and Mhairi Mackenzie of Great Britain.
Map with course
Below you see the first part of the Men Elite course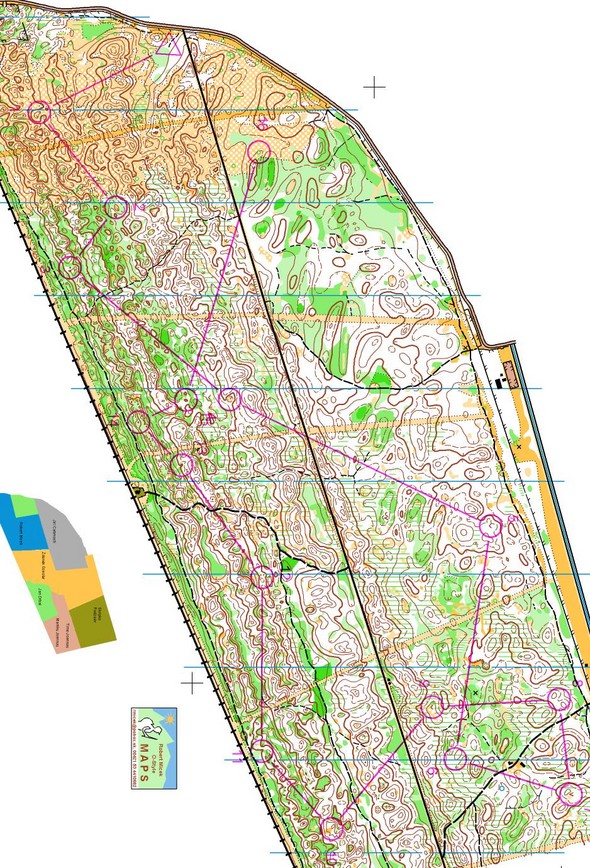 Results
Men Elite
1. Gueorgiou Thierry FRA 65.25
2. Gonon Francois FRA 66.59
3. Kvaal Osterbo Oyste NOR 67.29
4. Kahrs Christian NOR 74.11
5. Karner Olle EST 74.29
6. Vaher Sander EST 75.06
Women Elite
1. Riddervold Marianne NOR 59.25
2. Sundqvist Lina SWE 60.17
3. Mackenzie Mhairi GBR 61.21
4. Pietila Maria FIN 62.47
5. Egseth Elise NOR 63.32
6. Larsson Linda SWE 63.41
Pictures
Some pictures from todays race are shown below. From the top: (1) Top three in men and women elite. (2) Relaxing at the beach before the race. (3) Francois Gonon. (4) Thierry Gueorgiou. (5) Øystein Kvaal Østerbø. (6) Winners in afternoon city sprint race.