Thierry Gueorgiou did not manage to take home the last stage of this years Mediterranean Open Championships, but due to his excellent run in the technical challenging terrain yesterday, Gueorgiou nevertheless managed to secure the overall victory in men elite in front of team mate from the French National Team, Francois Gonon. Third on the podium was Øystein Kvaal Østerbø of Norway. In the womens class, Marianne Riddervold of Norway took the overall victory after a very good run today. Second in the women elite category was Mhairi Mackenzie of Great Britain, with Elise Egseth (Norway) in third position. Thus both Gueorgiou and Riddervold could travel back home with a big smile and 800 Euros extra for the prize.

Map with Course: Men and Women Elite
Below you see the courses from the final stage in MOC 2008 for men and women. The terrain looks simple at first sight, but several of the runners – including Thierry Gueorgiou – got a bit surprised by the technical challenges. It was extremely important to keep a good compass bearing – a task which was made difficult by the vegetation. The forest was partly open and very fast runnable, partly dense forest, and partly beach. The beach may seem simple, but when you put your guard down and are tired from running in the sand, even the best can make errors at a simple control at the beach….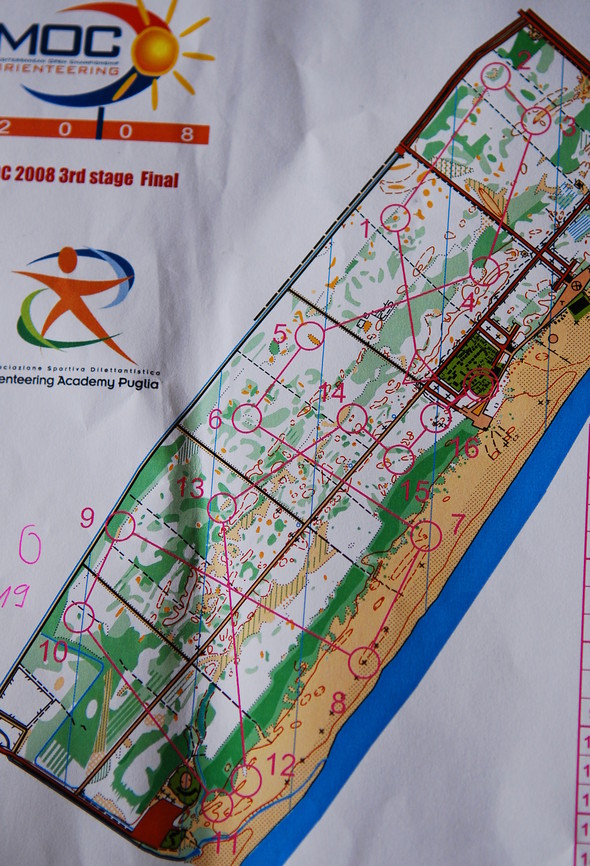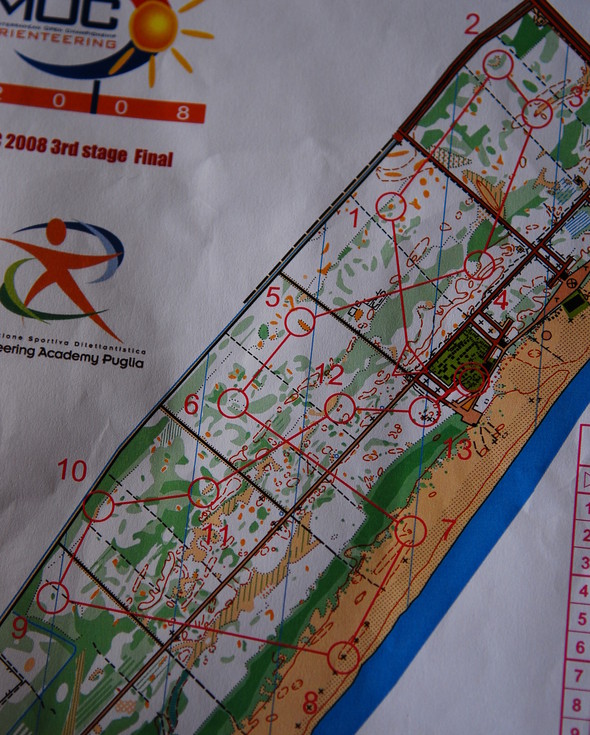 Results (unofficial)
Overall Men Elite
1. Thierry Gueorgiou FRA
2. Francois Gonon FRA
3. Øystein Kvaal Østerbø NOR
Overall Women Elite
1. Marianne Riddervold NOR
2. Mhairi Mackenzie GBR
3. Elise Egseth NOR
Pictures
Below you see a few pictures from todays final stage in MOC 2008. (1) 3 best in men and women elite categories overall, (2) Three best women elite overall, (3) Thierry Gueorgiou and Francois Gonon, (4) Thierry Gueorgiou, (5) Francois Gonon, (6) Stig Alvestad, (7) Marianne Riddervold.