Gold for Czech Republic and Denmark at the sprint distance in the Junior World Champs in Gothenburg today. The Czech Stephan Kodeda took home the victory for Czech Republic in the mens class. Kodeda was one of the big favourites, and managed to put off the pressure. Emma Klingenberg from Denmark was todays big surprise!
Young Danish winner
A Danish medal in the women class was no big surprise – the surprise was that Emma Klingenberg was the winner. Maja Alm was the favourite among the Danes today – but 16 year old Klingenberg beat both Alm and all the others, and made it a superb start of the JWOC for Denmark. Sören Bobach made the day complete with a bronze medal in the mens class – and thus Denmark is the best nation after the first day of this years JWOC.
Czech sprint champion – again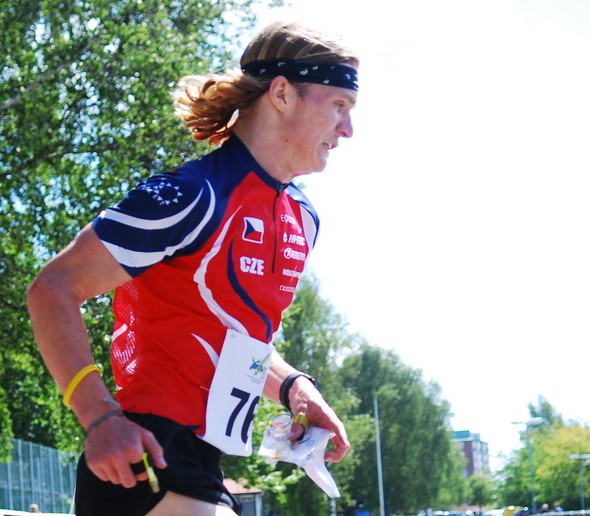 As last years JWOC in Dubbio, Australia – Vojtech Kral of the Czech Republic won the sprint distance. In Sweden this year, there was again a Czech winner in the sprint with Stephan Kodeda. Kodeda has been living in Sweden for most of the last months preparing for the JWOC – a preparation which gave him the gold medal at todays sprint.
Map
Below you see a map extract from the mens sprint distance today. All of the course – and also the womens course – is available at the organizers webpage. Only a little part of the course was in the forest – but the forest controls proved to be the most important ones for the final outcome of the races.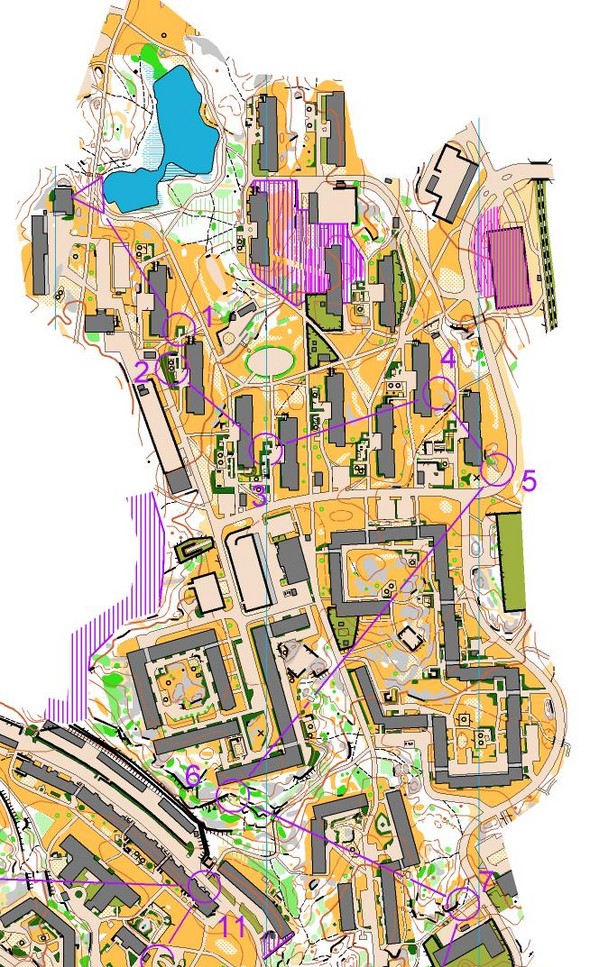 Results
Men
1. Stepan Kodeda Czech Republic 13:21 +00:00
2. Johan Runesson Sweden 13:22 +00:01
3. Sören Bobach Denmark 13:28 +00:07
4. Matthias Kyburz Switzerland 13:34 +00:13
5. Andrea Seppi Italy 13:35 +00:14
6. Artem Panchenko Ukraina 13:42 +00:21
Women
1. Emma Klingenberg Denmark 13:40 +00:00
2. Silje Ekroll Jahren Norway 13:41 +00:01
3. Jenny Lönnkvist Sweden 13:42 +00:02
4. Sarka Svobodna Czech Republic 13:44 +00:04
5. Zenia Hejlskov Mogensen Denmark 13:48 +00:08
6. Tereza Novotna Czech Republic 13:54 +00:14