Posted by Jan Kocbach, 21 Jun 2008@20:00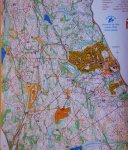 On todays tough long distance (click for large map) Tero Föhr and Minna Kauppi took home victories. Kauppi beat Hausken only by a few seconds after the two being together for long parts of the course.
In the mens class, everything looked like a clear victory for Thierry Gueorgiou – but after Gueorgiou was celebrated as a winner for a few minutes, the splits showed that Gueorgiou had forgotten one of the three wings of the butterfly. Thus, victory went to Tero Föhr, who beat Emil Wingstedt in a duel from the second last control.
Results men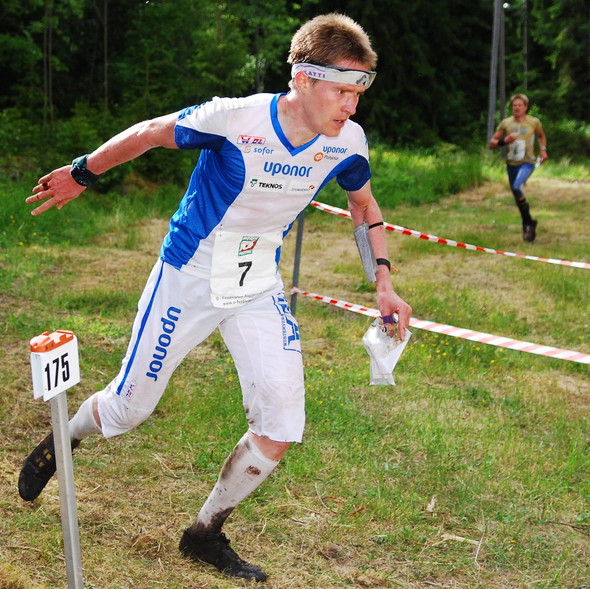 1 Föhr, Tero (7) FIN 1:43:12 00:00 1:41:22
2 Wingstedt, Emil (6) SWE 1:43:16 +00:04 1:41:30
3 Hubmann, Daniel (9) SUI 1:43:44 +00:32 1:41:25
4 Haldin, Mats (5) FIN 1:44:02 +00:50 1:42:28
5 Lassen, Tue (12) DEN 1:44:18 +01:06 1:41:42
6 Nordberg, Anders (1) NOR 1:44:28 +01:16 1:44:28
Results women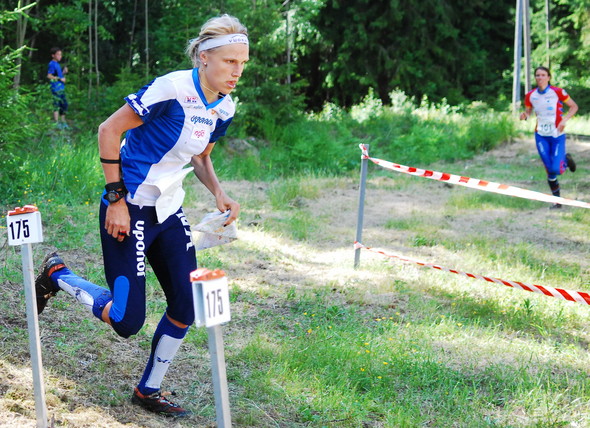 1 Kauppi, Minna (109) FIN 1:28:11 00:00 1:24:48
2 Hausken, Anne Margrethe (101) NOR 1:28:15 +00:04 1:28:15
3 Jansson, Helena (103) SWE 1:31:15 +03:04 1:30:00
4 Bäckström, Lina (107) SWE 1:31:16 +03:05 1:28:33
5 Billstam, Annika (104) SWE 1:31:17 +03:06 1:29:19
6 Johansson, Sofie (102) SWE 1:35:05 +06:54 1:34:09
Possibly related posts