Todays leg in 'Route to Christmas 2008′ is from Thermenlandopen 2008 in Slovenia (Dobrovnik). The category is Men 21 Elite, and the leg chosen is the long leg to control number 8. Thank you very much to Martin Veitsberger who helped collect the routes of several top runners for this leg.
The leg is as usually first provided without routes – you may take a look at it and think about how you would attack this leg (if the image is too small, you may click on it to get it larger):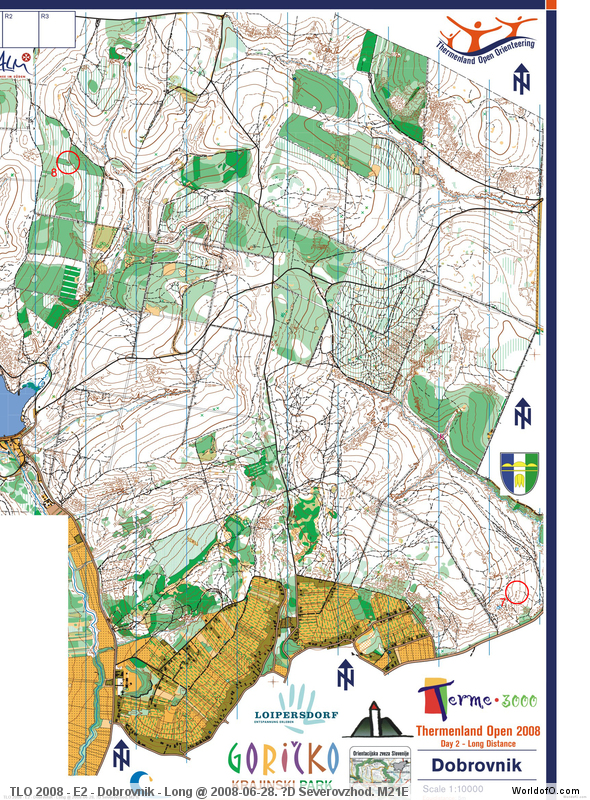 Update 2020: WebRoute
Back in 2007 there was no WebRoute in Route to Christmas – this has now been added to all old 'Route to Christmas' in March 2020. You can draw your own route using the 'Webroute' below. Think through how you would attack this leg, and draw the route you would have made.
[iframe frameborder=0 src='http://maps.worldofo.com/webroute/?dh=700&dw=-1&embed=1&url=http://news.worldofo.com/wp-content/uploads/rg/route_22_20_1_8_l_blank.jpg&mapname=Route%20ToChristmas' width='100%' height='1050′][/iframe]
Then you can take a look at how the runners who have drawn their route choice solved this leg: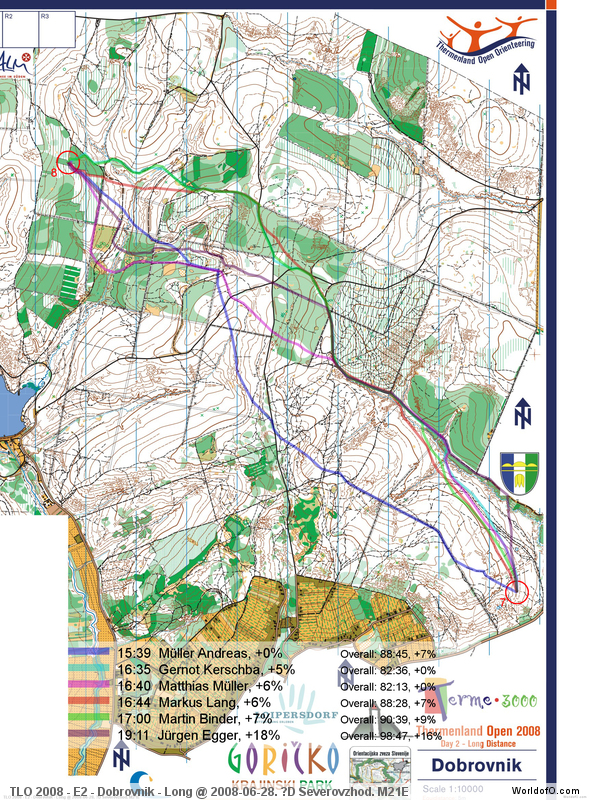 Source: Routegadget at this location.
About Route to Christmas
The 'Route to Christmas' series at World of O was very popular last year – and I've therefore decided to continue the series this Christmas as well. Based on tips from YOU, we'll see if Route to Christmas comes all the way to Christmas Eve, or if we stop earlier. If you have got any good legs in RouteGadget from 2008 competitions, please email me the link at Jan@Kocbach.net, and I'll include it in Route to Christmas if it looks good.
There will be no analysis about the best routechoice for each leg in this years Route to Christmas – you can provide that yourself in the comments. Not all legs are taken for the interesting routechoice alternatives – some are also taken because the map is interesting – or because it is not straightforward to see what to do on a certain leg. Any comments are welcome – especially if you ran the event chosen for todays leg!