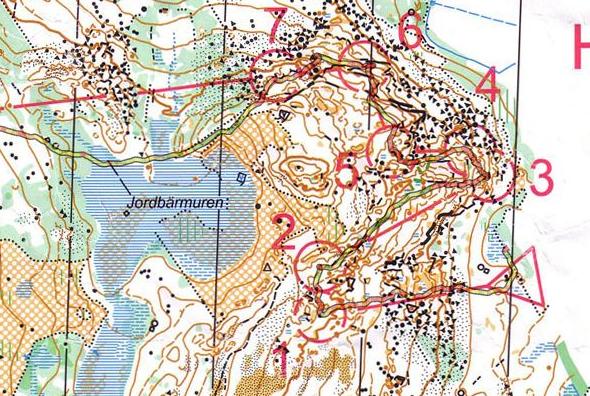 – This is really sad news, especially for me as the QuickRoute developer. The result of hundreds of hours of unpaid work is now banned to use at major international events. At least for the vast majority of athletes that do not have a non-display GPS watch, Mats Troeng – developer of the very popular QuickRoute software – comments the new set of IOF rules made public earlier today.
– This is a really contraproductive decision made by the IOF. In my opinion, IOF should aim for making our sport more attractive. And letting the top athletes share their route choices with their fans world-wide certainly makes the sport more attractive and visible. Banning them to do so is NOT attractive, Troeng continues in a comment to an article about the issue here at WorldofO.com.
The reason for Troeng's reaction is that you won't be allowed to carry a GPS watch like the Forerunner 405/305 on WRE races, World Cup races and WOC races from June 1st according to the new IOF rules published by the IOF today. Note that the IOF rules are not applicable to events which are not organized through the IOF, and thus GPS-watches may still be used in all local races, national races, international races without WRE-status, Jukola, etc. However, these are the most important races – and there is also the risk that national federations will follow up the IOF rules with a similar set of rules on national level – banning GPS-watches from the sport altogether.
– What's next? Forcing top athletes to stay in some kind of quarantine the months preceding a big race just to make sure that they won't cheat by visiting embargoed areas, Troeng continues. – Let's face it. Orienteering is, and will be, a sport based on fair play and gentlemen's agreement. I hope rule 21.3 will be canceled as soon as possible.
Read the complete article about the issue – including comments – here.